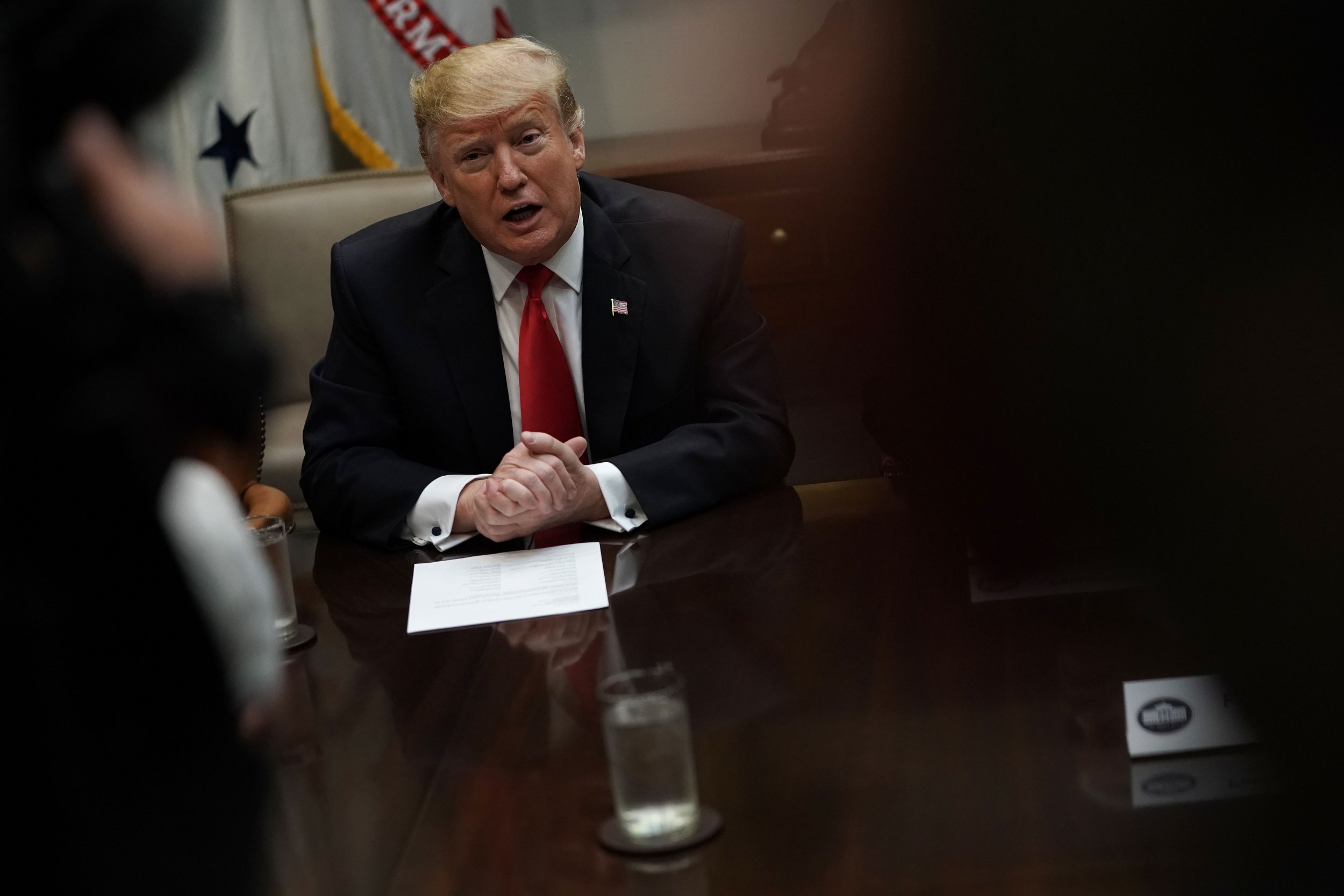 A new telephone poll conducted for ABC News and the Washington Post indicates that a majority of Americans would support Democrats in the House of Representatives in using their congressional authority to launch investigations into President Donald Trump with regards to several different issues.
In the survey—which involved a randomly selected national sample of more than 1,000 people—60 percent of participants overall said the Democrat-controlled House should force Trump to hand over or publicly release his tax returns.
It's clear though that support for these moves differed depending on where the participants sat on the political spectrum. While 63 percent of Independents and 86 percent of Democrats were in favor, just a quarter of Republicans agreed.
Meanwhile, 57, 59 and 61 percent of respondents respectively were in favor of House Democrats using congressional authority to launch investigations into possible collusion between the Trump campaign and Russia; the relationship and communications between Trump and Vladimir Putin; and possible financial ties between Trump and foreign governments.
Despite this, 55 percent of participants overall said that they would be opposed to Congress initiating impeachment proceedings against the President, with just 40 percent supporting such moves. Again this result looks different when split down partisan lines. Just 7 percent of Republicans would support impeachment proceedings, in comparison to 64 percent of Democrats and 42 percent of Independents.
The survey was completed a day before the arrest of former Trump adviser Roger Stone as part of the Mueller investigation, meaning the impact of this event was not a factor in the results.
The poll—whose participants were split between Democrats, Republicans and Independents by 32, 24 and 37 percent respectively—also showed that 50 percent of respondents had either some or no confidence that Mueller's final report would be fair, whereas only 43 percent had a good or "great" amount. Sixty-two percent of Democrats said they trusted Mueller in comparison to just 22 percent of Republicans. Among independents, trust in the special counsel hovered around 40 percent.
The data also revealed concerns that if House Democrats were to investigate Trump the process would likely not be fair either. Forty-six percent of respondents said that Democrats would go "too far" in such proceedings. Thirty-four percent thought their actions would be "about right" while 17 percent said they would not go far enough.
It is important to note that the survey, which was conducted by Langer Research Associates, has a sampling error of 3.5 points, meaning that the results are only an estimate insofar as they can be extrapolated to represent the population as a whole.