Bombshell news dropped on Friday when Roger Stone, a longtime associate of President Donald Trump, was arrested by the FBI before sunrise.
Almost immediately thereafter, the White House looked to distance itself from the so-called dirty trickster with a tattoo on his back of Richard Nixon and a penchant for foppish dressing.
"This has nothing to do with the president and certainly nothing to do with the White House," press secretary Sarah Huckabee Sanders said on CNN after the news broke. "This is something that has to do solely with that individual and not something that affects us in this building."
But Stone and Trump do have a long personal history with one another. When Stone parted ways with the Trump campaign in 2015—Stone said he left, Trump said he was fired—The Washington Post described him as the then-candidate's "longest-serving political adviser and a controversial consultant." In Stone's resignation letter, the Post reported at the time, Stone said he regretted the tension the campaign placed on a "close relationship—both personal and political/professional—since the 1980s."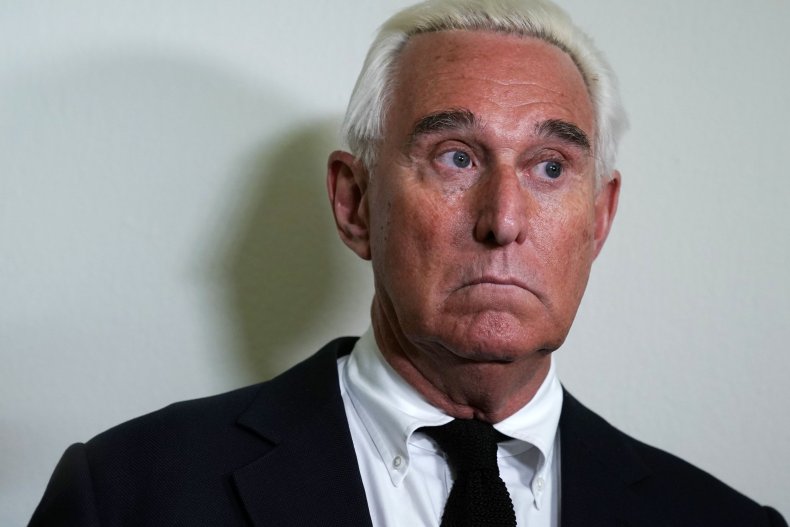 Stone and Trump first met in 1979, Politico reported, the two introduced by infamous lawyer and Trump mentor Roy Cohn—chief counsel to (also infamous) Red Scare Senator Joseph McCarthy—as Stone was looking to raise money for Ronald Reagan. Stone had previously served as an aide to Nixon. "We hit it off immediately," Stone told The New York Times. Since then, Stone has been an associate, adviser and friend to Trump.
Politico reported that Stone, through the '80s and into the '90s, encouraged Trump to speak at Republican events—envisioning him as a future presidential candidate—in order to build the then businessman's interest in politics. Stone was, in large part, a catalyst who got Trump to run for office and was involved in the campaign at the very earliest stages, when the reality TV star was considered a major long shot.
Even when Stone was gone from the campaign, he wasn't gone from Trump's life. During the 2016 campaign, Stone—who made frequent appearances on the conspiracy site Infowars—often bragged about his contacts with Trump and about the bombshell news he knew was coming from WikiLeaks. Stone told The Guardian he would talk with Trump about once per week in the lead-up to the election.
Now, as Trump is halfway through his first term, Stone was arrested on Friday on charges of obstruction, witness tampering and making false statements in connection with the ongoing probe from special counsel Robert Mueller. The indictment from Mueller alleges multiple instances of Stone relaying WikiLeaks info—including forthcoming email releases—to the Trump campaign.