Donald Trump Tells Press: 'We Love You, Now Leave The Room' In Key Health Care Meeting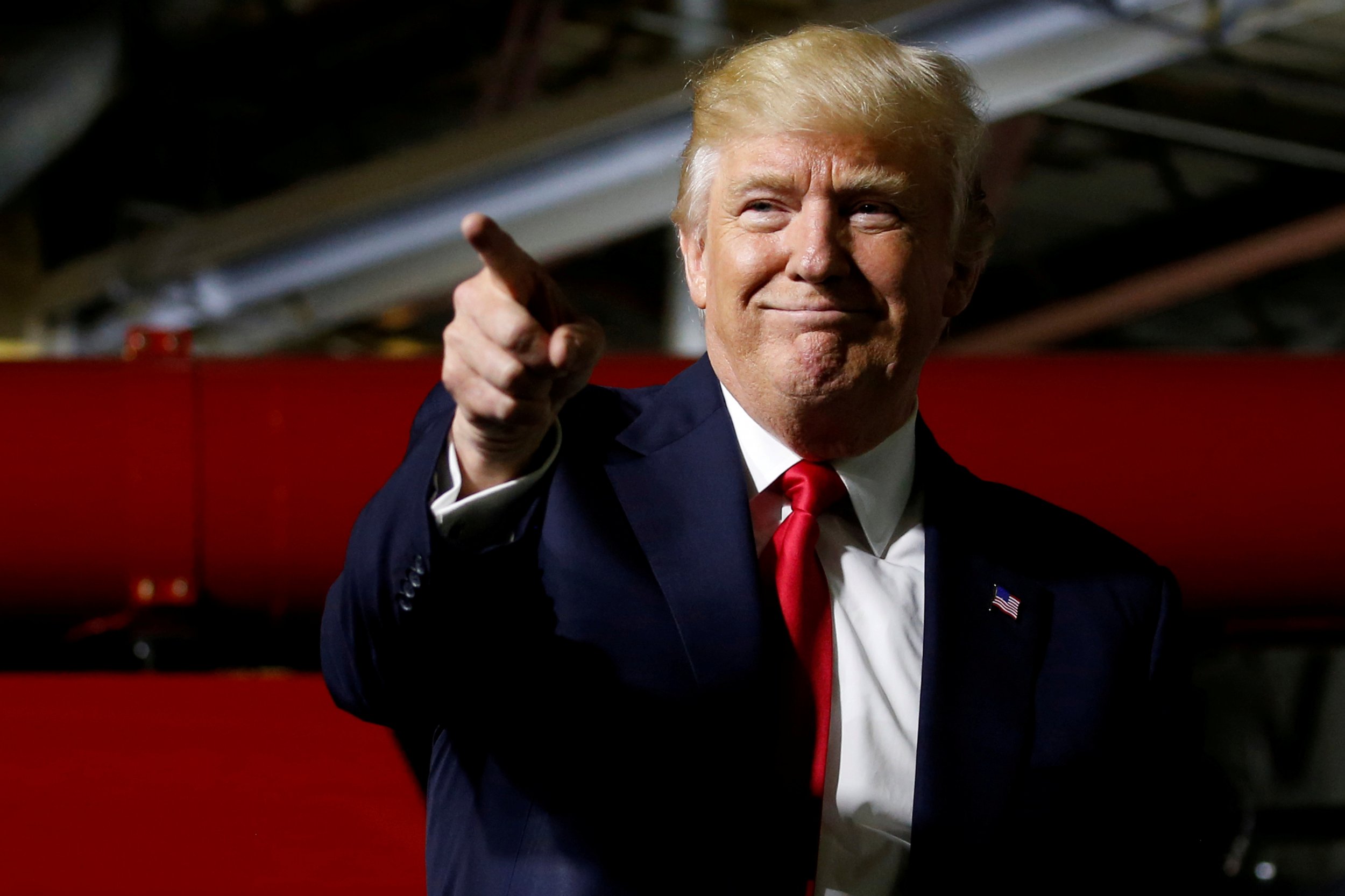 President Donald Trump capped off a day that began with an epic tirade on the media with a wet kiss: "We love you very much," he told the reporters. Then he told them to get out.
The Tuesday White House meeting, which included the majority of GOP senators, was an attempt to rescue the embattled health care bill, with a vote on the bill postponed following a backlash from five Republicans.
And the president was clearly not keen for the press to remain present for the entirety of the 4 p.m. EST meeting, with the media reportedly asked to leave the room during the discussion.
NBC correspondent Andrew Rafferty wrote on Twitter: "'We love you very much,' Trump tells press as they're asked to leave room. 'You're very kind and very understanding'."
Trump's presumably sarcastic comments about loving the media is just the latest developments in the U.S. administration's war with the news media, which have included fewer on-camera briefings and the recent retraction of a story by CNN about the Russia investigations and subsequent resignation of three journalists.
Trump took to social media on Tuesday morning, saying in a series of tweets lashing out at the press: "Fake News CNN is looking at big management changes now that they got caught falsely pushing their phony Russian stories. Ratings way down!"
"So they caught Fake News CNN cold, but what about NBC, CBS & ABC? What about the failing ‪@nytimes & ‪@washingtonpost? They are all Fake News!," he added.
And during the first on-camera press briefing in a week on Tuesday, White House deputy press secretary Sarah Huckabee Sanders argued with a reporter about "fake news."
"If we make the slightest mistake, the slightest word is off, it's an absolute tirade from a lot of people in this room. But news outlets get to go on day after day and cite unnamed sources, use stories without sources," Huckabee Sanders said, provoking ire from Playboy journalist Brian Karem, who told her she was "inflaming everyone right here right now with those words," The Hill reported.