Donald Trump Thanks God for Fox News, Mocks Journalists Who Win Pulitzer Prizes
President Donald Trump conducted damage control after lashing out against Fox News as he listed off his most beloved hosts and anchors during his Louisiana campaign rally Friday night and mocked the "con artist" journalists who win Pulitzer Prizes from other publications.
Speaking to roaring applause Friday in Lake Charles, Louisiana, Trump name-checked at least a dozen Fox News figures ranging from Sean Hannity to Laura Ingraham to Gregg Jarrett, one day after claiming his favorite cable news network "sucks" over a poll showing a slim majority of Americans want to see him impeached.
Trump literally thanked God for Fox News and repeatedly asked the raucous crowd why "fraudulent" writers at The New York Times and other news outlets are awarded Pulitzer Prizes in journalism despite being "wrong" about Russian collusion.
Just hours earlier, one of Fox News' most respected and politically-unbiased daytime anchors, Shepard Smith, announced he was stepping down.
"How about these fraudulent writers at The New York Times? They get Pulitzer Prizes and they got it all wrong," Trump exclaimed Friday. "They have to give back their Pulitzer Prize, but that's a fix also, isn't it, huh?"
Trump claimed Hannity, Ingraham, Tucker Carlson, Jeanine Pirro and "my Jesse Watters" were the only people "right" about news coverage regarding Special Counsel Robert Mueller's investigation of Russian collusion.
"Why aren't these people getting the real Pulitzer Prize?" Trump continued. "Because they were right. They called it right. The Times, The Washington Post, they're dishonest, horrible. I think very bad for our country...Their writers get Pulitzer Prizes for getting it wrong and the great writers that really got it — and I don't know them, I've never even met some of these people. But the ones that really got it right go home empty-handed."
"Thank God we have them on our side," Trump said of his Fox allies.
The president praised Fox News legal analyst Gregg Jarrett after ridiculing Senior Judicial Analyst Judge Andrew Napolitano and Smith in a Thursday tweet longing for the "good old days."
Trump has since gone out of his way to praise Fox News, tweeting out more than a dozen posts from hosts and anchors as well as interviews conducted on the cable news network. Among his many Fox News shout outs on Twitter, the president retweeted a post from disgraced former Fox News host Bill O'Reilly, Fox Business Network anchor Maria Bartiromo and at least four Hannity tweets.
He claimed journalists who have won the Columbia University School of Journalism's top prize are all "scammers and con artists."
"And frankly the best show in the morning is Fox & Friends, also got the best ratings and Lou Dobbs how about Lou Dobbs? And [Fox Business Network host Stuart] Varney he's great. And Maria Bartiromo and many others and they get it right."
Trump mocked Smith's departure on Twitter Friday and asked Hannity whether his fellow Fox News personality was leaving due to "bad ratings or some other less important reason."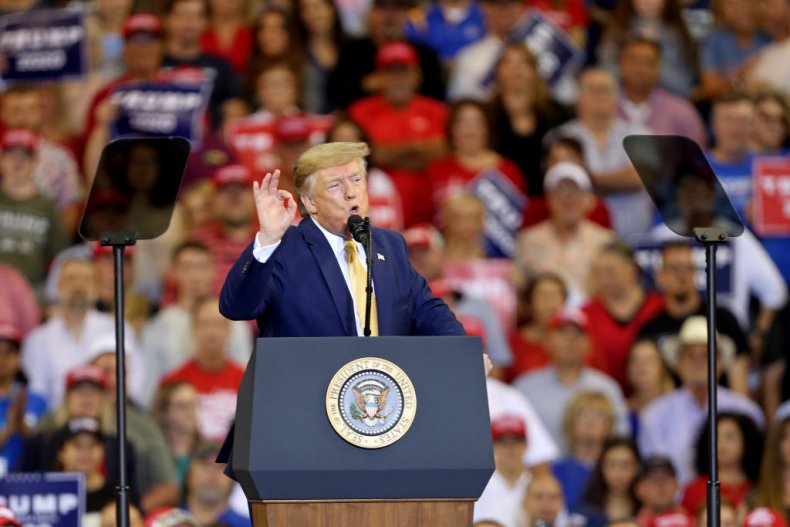 Former Fox News host Bob Beckel, who was fired from the network in 2017, claimed Smith was a "real reporter." Beckel claimed his own daily criticism of Trump led to his firing in a Friday tweet responding to Smith's announced departure: "Shepard Smith is leaving Fox News. I worked at Fox for six years. Shep was a REAL reporter. I attacked Trump daily. My firing was a setup up by people inside & outside Fox. With Shep gone Fox Is no longer a News network. It's run by Trump Sadly it will go down with him."
"Shepard Smith leaves Fox News, and takes the facts with him," remarked The Washington Post media critic Erik Wemple.