Donald Trump Forced to Sell Signed Tim Tebow Helmet as Trump Foundation Dissolves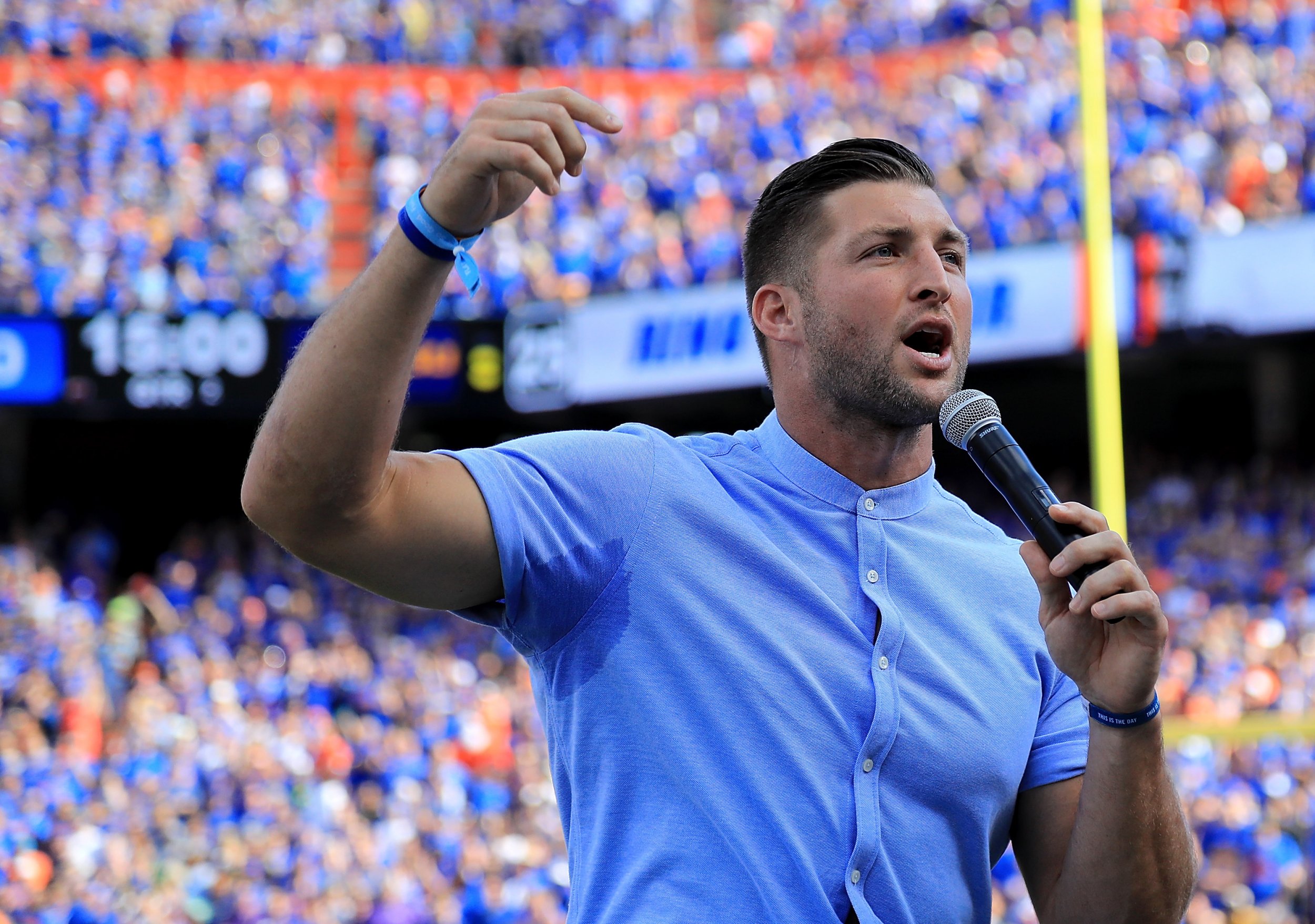 The state of New York has forced President Donald Trump to sell off a Denver Broncos football helmet signed by former quarterback Tim Tebow. According to The Washington Post, Trump bought the memento in 2012 for $12,000, using funds from the Donald J. Trump Foundation.
As part of the deal the charity organization struck with New York Attorney General Barbara Underwood, the Trump Foundation will be forced to sell only three items currently in its possession, and donate the proceeds.
Read more: Donald Trump foundation to dissolve after New York attorney general finds "shocking pattern of illegality" at charity
The Washington Post reported that the items include Tebow's signed helmet and two paintings of Trump himself. The president spent $42,000 on the three items but claimed they were now worth a combined $975.
In June, Underwood's office filed a lawsuit against the foundation, the president and his three oldest children (Ivanka, Eric and Don Jr.), alleging that the charity was riddled with "persistently illegal conduct."
Underwood said that her team's investigation found a "shocking pattern of illegality involving the Trump Foundation—including unlawful coordination with the Trump presidential campaign, repeated and willful self-dealing, and much more."
The attorney general said that the charity essentially functioned as "little more than a checkbook to serve Mr. Trump's business and political interests."
The foundation will give away its assets to other nonprofit organizations within the next 30 days, but the lawsuit from the New York Attorney General's office continues.
As far as sports memorabilia goes, paying $12,000 for Tebow's helmet always seemed a bit of a stretch. The 31-year-old won the Heisman Trophy in 2007 and won the BCS National Championship with the University of Florida in 2006 and 2008, but his NFL career was distinctly average.
Drafted as a first-round pick in 2010, Tebow spent two seasons in Denver, leading the Broncos to the team's first playoff win since 2005, before joining the New York Jets in 2012, only to be released at the end of the season.
After two years away from the NFL, Tebow signed a nonguaranteed contract with the New England Patriots in 2013, but was cut before the beginning of the regular season and endured a similar fate with the Philadelphia Eagles two years later, before then falling out of the league altogether.
Tebow remains the only quarterback under the age of 30 in NFL history to win a playoff game only to never make another start in the league.
In 2016, the former SEC Player of the Year swapped football for baseball and has spent the last two seasons playing Minor League Baseball with the New York Mets.