U.S. Presidential Race 2016: Blair 'Dismayed' By Trump's Rise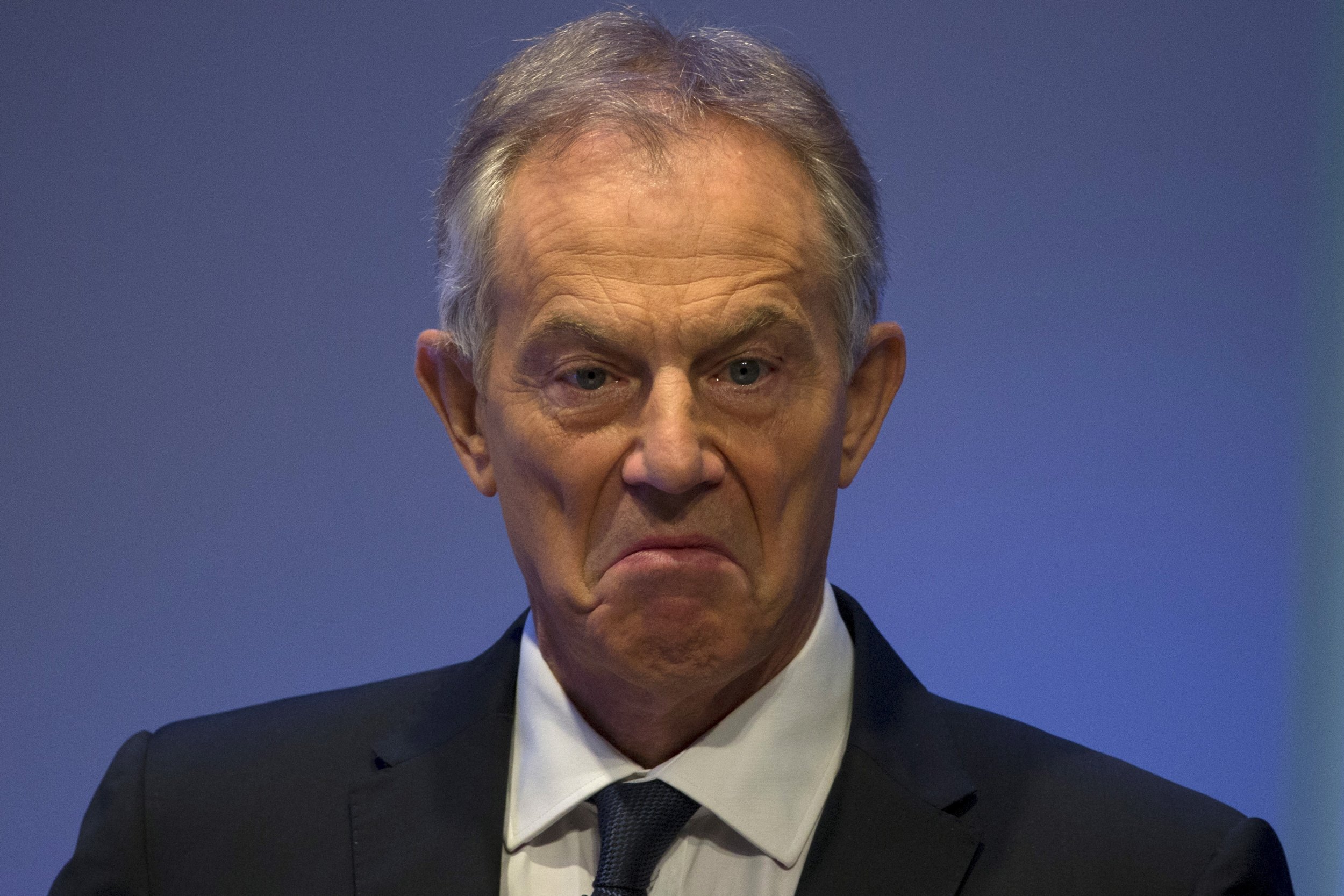 Tony Blair has said that the rise of Donald Trump is worrying and admitted that he fears he no longer understands politics.
Blair, Britain's Prime Minister from 1997 to 2007, told CNBC on Wednesday that "Sometimes I look at politics today and wonder if I still understand it." He expressed bemusement and dismay at Trump's popularity, the broadcaster reported.
"I get really anxious when I think that policy is being made by Twitter feed… Those that shout loudest do not necessarily deserve to be heard the most," Blair added.
But Blair insisted that despite the ability of right-wing populists like Trump or left-wingers like Jeremy Corbyn in Britain's Labour Party to take over political movements, the wider public in both countries remains moderate.
"Can they win elections?… My bet is that in the end, the public as a whole is still more center-left and center right."
Blair's remarks came a day after the German Foreign Minister Walter Steinmeier attacked the "politics of fear" growing on both sides of the Atlantic.
In comments interpreted as a veiled criticism of Trump's plan to build a wall across the U.S.-Mexican border, Steinmeier said in a speech at George Washington University that "if you ask me: building walls is a very bad idea—no matter who pays for them."
"Let's guard against those politics of fear—they are dangerous for Europe and the U.S. They are bad for the world and, in the end, they will also be bad for our transatlantic relations," he said.