Trump Administration's Attempts to Limit Climate Change Science 'Like Designing Cars Without Seatbelts': Professor
Researchers have spoken out against the Trump administration's latest attempts to curb the climate science research performed by government agencies.
New U.S. Geological Survey boss James Reilly—a former astronaut and petroleum geologist—told the agency to limit the timespan of computer-generated climate models from the end of the century to just 2040, The New York Times reported Monday.
But scientists told the publication the most significant impacts of today's emissions will likely be experienced from 2050 through to the end of the century.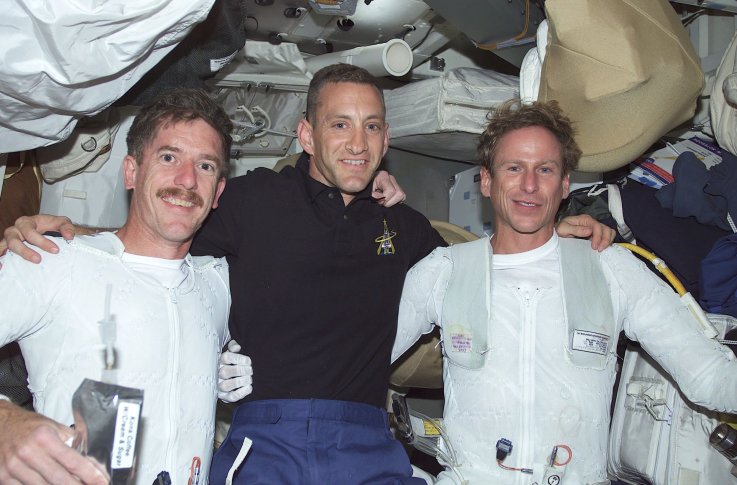 Officials and others told the publication that "worst-case scenarios"—also known as "business as usual" scenarios—may not end up in important government documents like the next National Climate Assessment. The document should be published in 2021 or 2022.
Climate researcher Phillip B Duffy, who was part of a National Academy of Sciences group that reviewed the 2017/2018 National Climate report, likened the government's behavior to that of the Soviet Union. He told the Times: "What we have here is a pretty blatant attempt to politicize the science—to push the science in a direction that's consistent with their politics."
But officials said previous iterations of the report relied on "inaccurate" modeling that highlights "worst-case" scenarios over "real-world conditions." Environmental Protection Agency spokesperson James Hewitt told the Times such research "needs to be thoroughly re-examined and tested if such information is going to serve as the scientific foundation of nationwide decision-making now and in the future."
Myron Ebell, who leads the energy program at industry-backed research group, the Competitive Enterprise Institute, said officials are working out how they can guide the next National Climate Assessment. "They've started talking about how they can produce a report that doesn't lead to some silly alarmist predictions about the future," he told the Times. Ebell suggested officials may focus on historical temperature changes over predicted ones, and remove "worst-case scenario" models altogether.
Michael Oppenheimer, a professor of geosciences and international affairs at Princeton, rebuked such suggestions, telling the Times: "Nobody in the world does climate science like that… It would be like designing cars without seatbelts or airbags."
This is the latest attempt by President Donald Trump's administration to undermine scientific conclusions broadly accepted by researchers and governments around the world. In early May, U.S. Secretary of State Mike Pompeo surprised a meeting of the Arctic Council by claiming shrinking sea ice levels offered "opportunity and abundance " in the form of new passageways for trading vessels. He did not use the words "climate change" during his lengthy speech—much of which focused on conflict risks in the region.
Arctic sea ice researcher Georgia Hole from the University of Oxford, called Pompeo's comments "short-sighted" and "ignorant."
"Sea ice in the Arctic is shrinking and thinning every year. In areas of ice-free ocean, the protective cooling cover of ice is lost, and the Arctic Ocean absorbs more solar heat, amplifying existing warming," Hole told Newsweek. "Just last month a new record Arctic low sea ice extent was reached. And as this sea ice loss continues, the effects will extend far beyond the Arctic."