Name Street in Front of Trump Tower After Obama, New York Petition Demands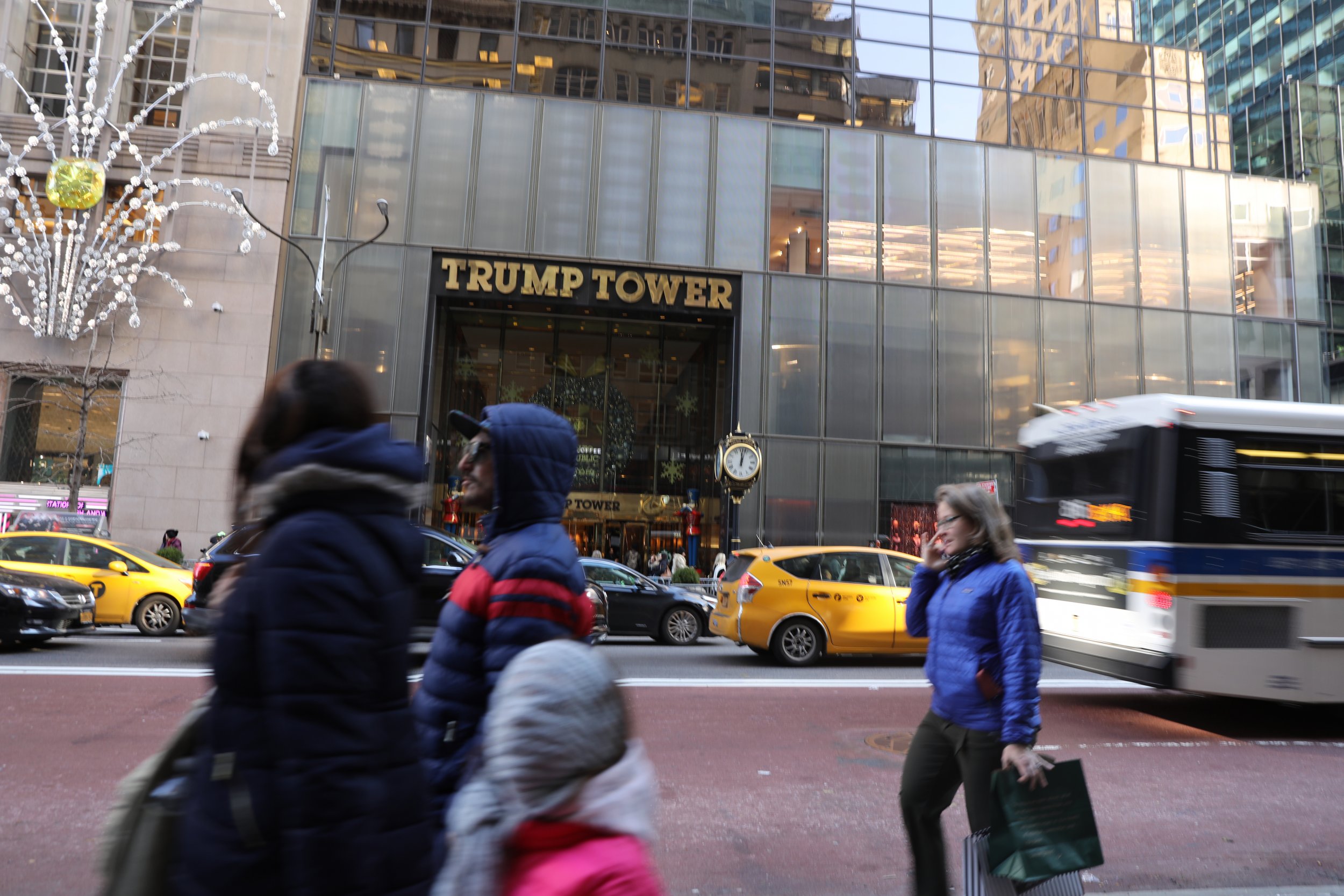 A petition has been launched to rename the area in front of Trump Tower in New York after former President Barack Obama, a favored target of current President Donald Trump.
As of Friday, more than 5,000 people had signed the petition on the website of MoveOn, a progressive advocacy group. Elizabeth Rowin, who started the petition, has set a goal of 7,500 signatures, upon which the request will be delivered to New York City Mayor Bill de Blasio.
Read more: Barack Obama reveals list of his favorite songs, movies and books in 2018
"We request the stretch of Fifth Avenue between 56th and 57th Streets be renamed 'President Barack H. Obama Avenue,'" the petition reads. "Any addresses on that stretch of Fifth Avenue should be changed accordingly." Any change to address in this area would also affect Trump's 58-story skyscraper on Fifth Avenue.
The building, from which Trump ran his 2016 campaign, will also be the headquarters for his 2020 re-election bid. Since Trump defeated Hillary Clinton to become commander-in-chief, the area around Trump Tower has been subject to heightened security measures and the scene of multiple protests, both for and against the 45th president.
"The City of Los Angeles recently honored former President Barack Obama by renaming a stretch of the 134 Freeway near Downtown L.A. in his honor," stated the petition.
"We request the New York City Mayor and City Council do the same by renaming a block of Fifth Avenue after the former president who saved our nation from the Great Recession, achieved too many other accomplishments to list, and whose two terms in office were completely scandal-free."
The stretch of 134 Freeway was renamed after Obama in December 2018. The former president previously lived in Pasadena, California, and attended Occidental College in Los Angeles from 1979 to 1981.
California State Senator Anthony Portantino announced the proposed name change in September 2017, and the name was approved by state lawmakers in September 2018.
"It is an honor to be in a position to have helped facilitate this wonderful symbol of our collective respect for the grace and dignity embodied by our 44th president," Portantino said in December.
For the New York name change to be approved, the City Council would first have to approve the measure and Democratic Mayor de Blasio would have to give his final permission.
The council approved name changes that made headlines last month, renaming streets after hip-hop group Wu-Tang Clan, rap legend The Notorious B.I.G., folk singer-songwriter Woody Guthrie and poet Audre Lorde.
LeRoy McCarthy, who led the effort to commemorate Wu-Tang Clan and The Notorious B.I.G., told NPR, "Hip-hop deserves that respect. There's a certain sense of dismissal for hip-hop historically…they think it's not worthy of being recognized, of the recognition that you would give to classical music or jazz or rock and roll."