Donald Trump's TRUTH Social Prohibits 'Excessive Use of Capital Letters'
Former President Donald Trump's new social media site will forbid users from using "excessive capital letters" and from harassing, intimidating or annoying the website's employees and agents.
The site, called TRUTH Social, was launched on Wednesday and like many similar sites it asks users to agree to a long list of Terms of Service (TOS). Those terms specifically list "Prohibited Activities."
Trump remains banned from Twitter, where he was once a very active user, and is currently suspended from Facebook for two years. He has maintained a presence on other social media sites but has not been as active.
When signing up to TRUTH Social, users must agree not to "upload or transmit (or attempt to upload or to transmit) viruses, Trojan horses, or other material, including excessive use of capital letters and spamming" that "interferes with any party's uninterrupted use and enjoyment" of the site.
The former president frequently tweeted in all capital letters in a way that some critics found unusual. TRUTH Social's terms also contain some sections in all-caps.
The TOS instruct users not to "trick, defraud, or mislead us and other users, especially in any attempt to learn sensitive account information such as user passwords."
Users must not "use any information obtained from the Site in order to harass, abuse, or harm another person."
The Terms of Service specifically highlight behavior toward the site's employees, saying users must not "harass, annoy, intimidate, or threaten any of our employees or agents engaged in providing any portion of the Site to you."
Users will also have to agree not to "disparage, tarnish, or otherwise harm, in our opinion, us and/or the Site."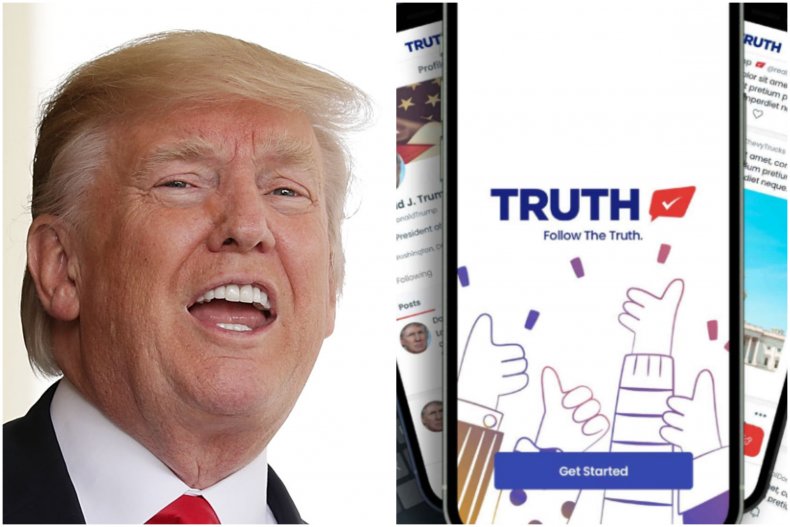 Trump famously used social media to issue often harsh criticism of political opponents, critics, celebrities and others before he was suspended from major platforms following the deadly Capitol riot on January 6.
The former president wrote a post on social media site Gab on Tuesday accusing Facebook CEO Mark Zuckerberg of being able to "change the course" of elections and reiterating an attack on former FBI Director James Comey, among others.
TRUTH Social's TOS also contains a section entitled "Site Monitoring and Restrictions" and says they "reserve the right, but not the obligation" to take action against violations including "in our sole discretion and without limitation, refuse, restrict access to, limit the availability of, or disable (to the extent technologically feasible) your access or any of your contributions or any portion thereof."
In a section written in capital letters, the site informs potential users that it also reserves the right to "deny access to and use of the site (including blocking certain email and/or IP addresses), to any person for any reason or for no reason, including without limitation for breach of any representation, warranty, or covenant contained in these terms of service or of any applicable law or regulation."
"We may terminate your use or participation in the site or delete your account and any content or information that you posted at any time, without warning, in our sole discretion," the TOS say.
Trump and other conservatives have strongly criticized social media sites for suspending or limiting accounts and the former president is challenging his bans in court.
It remains to be seen how successful TRUTH Social will be and if Trump's direct involvement will encourage his supporters to sign up.