Twitter Bot Turns Donald Trump's Tweets Into Official White House Statements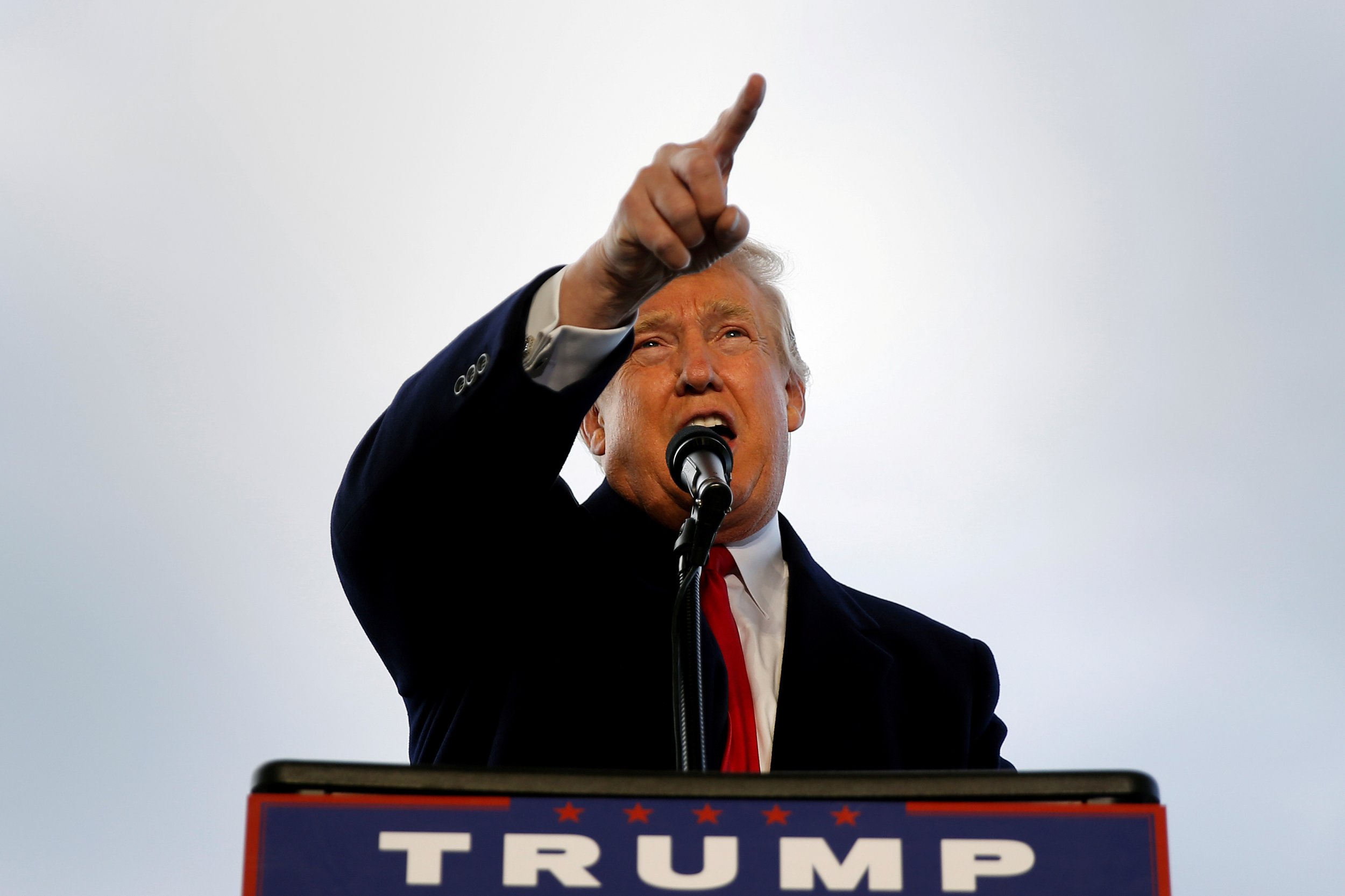 President Donald Trump's often insulting, inflammatory tweets should be treated like any other official press release or presidential statement, say the creators of a new Twitter bot.
The bot repackages the president's social media outbursts as official documents issued from the White House. When Trump blasted out a series of tweets Monday morning about the amended travel ban, starting "Justice Dept. should have stayed with the original Travel Ban, not the watered down, politically correct version" submitted to the Supreme Court, the @RealPressSecBot was there, turning each into an official-looking statement.
"Because he's President — all of Trump's Tweets should be mocked up in the correct Presidential statement format," wrote Pat Cunnane, a former Obama White House press aide and the creative force behind the bot, Sunday.
At the time, Cunnane was just poking a bit of fun at the mismatch between the president's informal language and the officialese of a White House press release. Cunnane's first mockups were part of Trump's immediate response to the deadly attack in London Saturday, in which he took London Mayor Sadiq Khan's quotes out of context and confusingly referenced the debate about gun control.
Commenters said the joke cast into sharp relief the frequent contrast between what White House officials and the president say.
Five hours later, technologist and activist coder Russel Neiss had turned it into the real thing. "I needed something to do during the kids' nap time," Neiss wrote on Twitter. He later remarked how the bot quickly gathered more attention than his own Twitter account, and Cunnane thanked Neiss for putting the effort in to make his idea a reality.
Related: Donald Trump tweets "covfefe," confusing and polarizing the internet
The bot immediately quickly rocketed to 37,300 followers overnight, gaining praise from many journalists and commentators. Many said the bot's release put the president's tweets in an important context as official statements from the White House rather than off-the-cuff remarks.
Calling Trump's statements online tweets "minimizes them," wrote New York Times White House reporter Maggie Haberman on Twitter. "They're statements from the president made on Twitter," she pointed out, noting that the bot gives them the official appearance they deserve.
Regular White House statements "are useless," wrote Haberman's colleague Glenn Thrush, adding that Trump's "Tweets should be treated as official policy."
The president often contradicts his White House press team and goes off script in tweets that get him into trouble.
When reports revealed that Trump attempted to persuade fired FBI Director James Comey to drop an investigation of his former national security adviser, Michael Flynn, Trump tweeted that Comey should hope Trump doesn't have "tapes."
Trump's tweets on Monday about what he yet again referred to as a "travel ban" may also be relevant when the Supreme Court weighs up whether Trump's executive order is legal or not. Recent reports indicate that a new media strategy could mean a legal team vets the president's tweets, and the president may offer his own press statements more often.
Trump has also deleted many of his tweets since inauguration, raising the question of whether that violates the Presidential Records Act and how his personal social media account will be preserved. The president also has access to the POTUS account on Twitter, which is archived after the president's term ends.
In March, the House oversight committee's chairman, Utah Republican Representative Jason Chaffetz, and its ranking member, Maryland Democrat Elijah Cummings, sent a letter to White House counsel Don McGahn to demand Trump's tweets be archived.
Last week, Trump deleted the infamous "covfefe" tweet after the spelling typo went viral online. But now the "Real Press Secretary" Twitter bot will preserve any future covfefes for eternity.