Donald Trump 'Put on a Lot of Weight' After Losing Twitter—Alex Holder
Documentary filmmaker Alex Holder said former President Donald Trump gained weight and was in a foul mood after his forced "withdrawal" from Twitter following the U.S. Capitol riot.
Holder spoke to guest host Tim Miller on the Bulwark podcast in an episode released Tuesday. Holder reflected on his interactions with Trump and talked about how the former president looked after the events of January 6, 2021, and his subsequent ban from the social media platform.
Holder, who filmed a three-part documentary series on the Trump family, titled Unprecedented, spent time with them from the end of August 2020 until the summer of 2021.
Twitter announced on January 8, 2021, that Trump's account had been permanently suspended because of the "risk of further incitement of violence." This came after Trump tweeted in support of the rioters who stormed the U.S. Capitol on January 6 after hearing a speech from the president at the nearby Ellipse.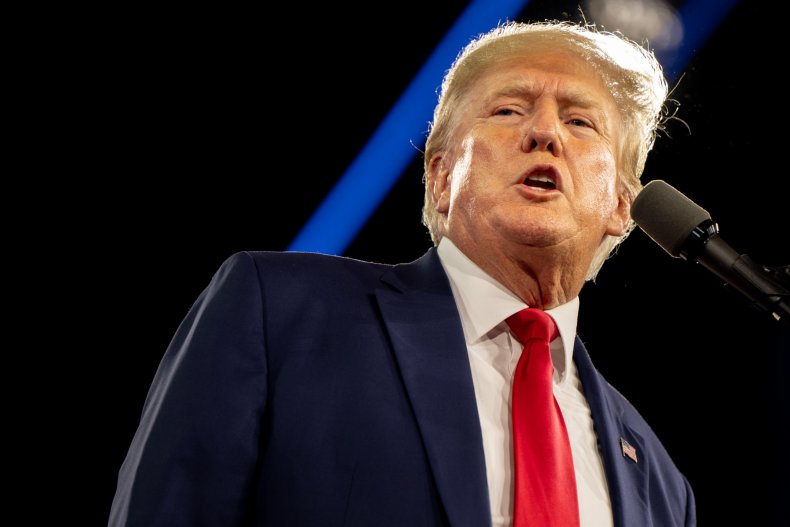 Twitter's statement said: "In the context of horrific events this week, we made it clear on Wednesday that additional violations of the Twitter Rules would potentially result in this very course of action."
The statement went on: "Our public interest framework exists to enable the public to hear from elected officials and world leaders directly. It is built on a principle that the people have a right to hold power to account in the open.
"However, we made it clear going back years that these accounts are not above our rules entirely and cannot use Twitter to incite violence, among other things," Twitter said.
While president, Trump would regularly take to Twitter to announce administrative decisions and speak directly to the public.
"In the White House, when he came in he was furious and, for lack of a better word, powerful," Holder said, speaking about Trump's reaction to Cassidy Hutchinson's testimony before the House's January 6 committee. "I was very scared. That was definitely the feeling I got after interviews, that sh*t is going to hit the fan, this is going to be a bad next few weeks.
"There was no question he was going to go full on. The night before I predicted that, that there was going to be chaos."
Holder went on: "By virtue of seeing him in that moment, he was going to do everything to remain in power. That was in the White House. In Mar-a-Lago, he looked terrible, he had put on a lot of weight, he was incredibly depressed.
"And a little behind the scenes secret: The reason for all of that is because he was going through a real withdrawal from not being able to use Twitter," Holder said.
Miller, the podcast host, started laughing before admitting that he could empathize with Trump over not being able to use Twitter anymore.
Holder replied, "Yeah, I promise that is literally what his closest aide said to me: He was in the most terrible, foul mood because he couldn't use social media."
Newsweek reached out to Trump's office for comment.