Trump Is Still Bragging About His Election Win Days Before Critical Russian Probe Testimony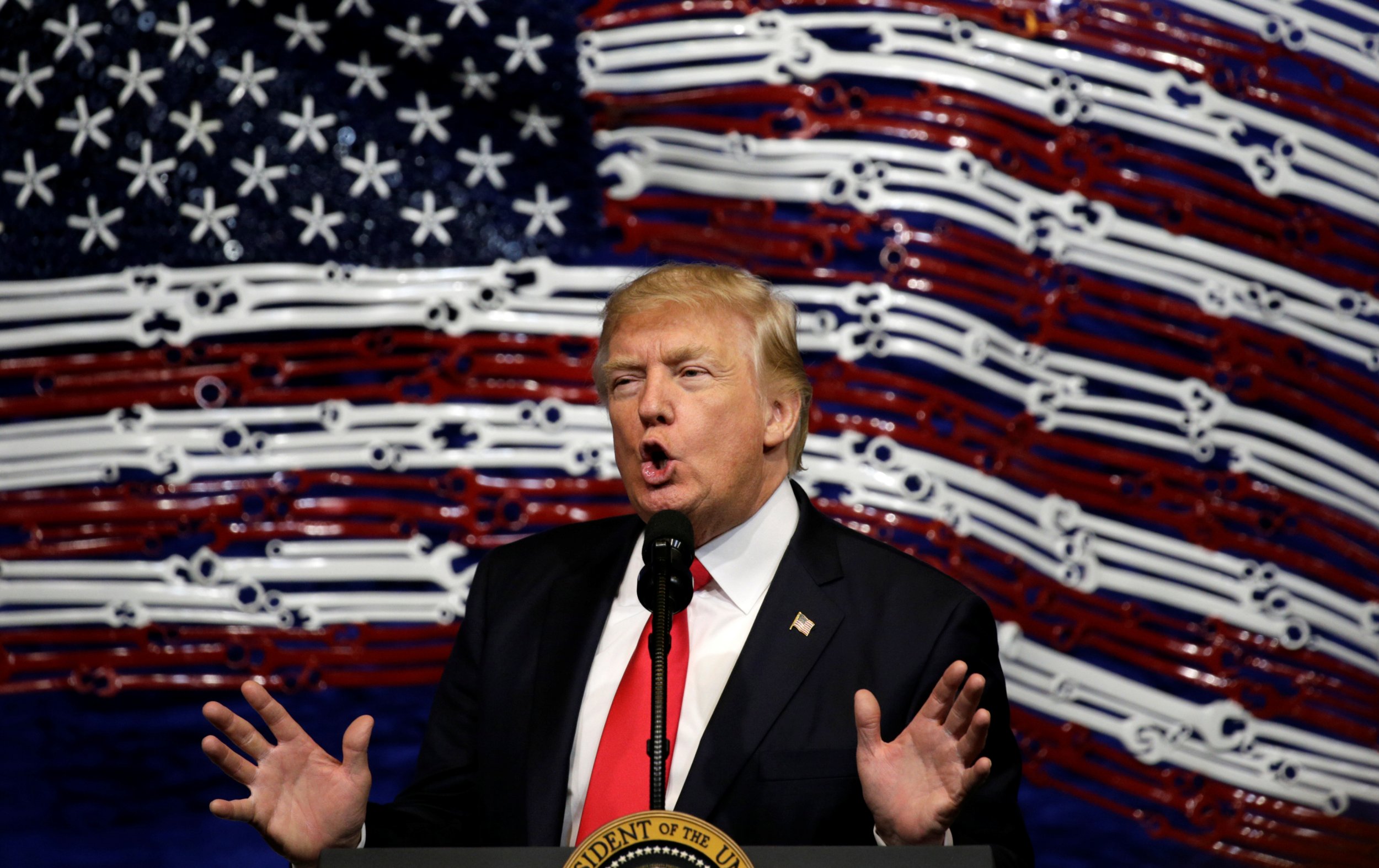 Just days before former FBI Director James Comey testifies before a Senate Intelligence Committee investigating Russia's meddling in the 2016 presidential election, Donald Trump was boasting about his major electoral victory—while continuing to wage controversial Twitter attacks on the nation's allies.
"The FAKE MSM is working so hard trying to get me not to use social media," the president tweeted Tuesday morning, before diving back into his repeated reminders to his now over 31 million followers that he won last year's election. "Sorry folks, but if I would have relied on the Fake News of CNN, NBC, ABC, CBS, washpost or nytimes, I would have had ZERO chance winning WH."
Related: Support For Trump's Impeachment is Now Higher Than His Approval Rating
The latest presidential morning tweet storm arrives two days before Comey is expected to take the stand for a must-watch moment in modern American history. A major point of focus in Thursday's intelligence hearing is whether Trump commited obstruction of justice by firing the FBI director.
The president asked Comey to "shut down" an investigation into his former National Security Advisor Michael Flynn, who was forced to resign after it was discovered he was a foreign agent paid to represent Turkish government interests while working on Trump's 2016 campaign, according to a memo Comey drafted and later reported by the New York Times.
Trump then went on to reportedly tell top-level Russian officials he fired Comey to lift the pressure off him and his administration in the FBI probe.
"I just fired the head of the FBI," Trump told Russian Foreign Minister Sergey Lavrov and Russia's Ambassador to the U.S., Sergey Kislyak. "He was crazy, a real nut job … I faced great pressure because of Russia. That's taken off."
"I'm not under investigation," Trump added.
What comes out of the Senate intelligence committee's hearings and FBI investigations into the 2016 election, and what implications those findings may or may not pose for the Trump administration remain unseen. In the meantime, the president would like Americans to focus on his tweets for "honest and unfiltered" updates, while his senior advisors wish they wouldn't.
Trump also used his personal Twitter handle to lash out at London Mayor Sadiq Khan in the moments after coordinated terror attacks against his city over the weekend, drawing criticism from world leaders and British Prime Minister Theresa May.
"Pathetic excuse by London Mayor Sadiq Khan who had to think fast on his "no reason to be alarmed" statement," Trump wrote. "That's right, we need a TRAVEL BAN for certain DANGEROUS countries, not some politically correct term that won't help us protect our people!"
There's an ongoing debate as to whether Trump's tweets are intended to be distractions from the ongoing controversies enveloping his White House, or a strategy toward advancing his conservative agenda in Washington. Regardless, experts say the president's latest tweets could jeopardize his shot of upholding campaign promises—and turning the tide on plunging approval ratings and an increase in support for his impeachment.