Experts Doubt Donald Trump's Plan to Pull Troops from Germany Will Go Ahead but It Looks Bad Anyway
U.S. national security officials were reportedly taken by surprise by a plan to cut the number of American troops in Germany by more than a quarter, with speculation mounting over the strategic impact of such a move.
Politicians and military experts have reacted with dismay to reports that President Donald Trump wants U.S. troop levels in Germany to be reduced by 9,500 to 25,000, amid concerns that it would hand Russia an advantage and undermine NATO's role in maintaining Europe's geopolitical balance of power.
As of March 31, there were 34,674 U.S. military personnel stationed in Germany, according to the Pentagon deployment report. This is roughly the same number as in December 2016 before Trump took office.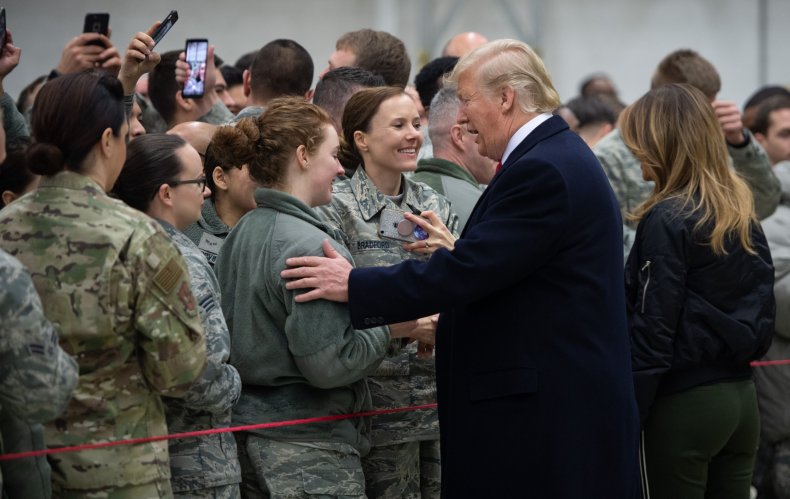 However under Trump, there has been a major increase in spending on U.S. military operations in Europe, most of which was on the European Deterrence Initiative (EDI) begun under the Obama administration to respond to Russia's 2014 annexation of Crimea.
The Trump administration more than tripled what the Obama administration spent on the EDI, $17.2 billion compared with the previous administration's $5.2 billion, according to NPR.
Even with the withdrawal from Germany, some 50,000 U.S. military personnel backed by billions of dollars of U.S. investment would remain across Europe, Reuters reported, citing a senior U.S. official who said that the contingent in Germany is less important due to increased military spending by other NATO countries.
Sources told the agency that reasons for removing troops ranged from President Donald Trump's unhappiness with German Chancellor Angela Merkel and the G7, to the influence of former U.S. ambassador to Germany and Trump loyalist, Richard Grenell.
NATO Secretary-General Jens Stoltenberg would not comment on the plan, saying on Monday as he unveiled the NATO 2030 plan that "we are constantly consulting with the United States, with other NATO allies on the military posture, presence in Europe."
Reuters reported that the Pentagon had not received any formal order to carry out the move and with no formal confirmation, the decision may follow the fate of other steps announced by the Trump administration that did not eventuate, such as the total withdrawal of troops from Syria in December 2018. (A year and a half later, U.S. troops are still there.)
In a statement to Newsweek, a White House spokesperson said: "While we have no announcements at this time, as commander in chief, President Trump continually reassesses the best posture for the United States military forces and our presence overseas.
"The United States remains committed to working with our strong ally Germany to ensure our mutual defense, as well as on many other important issues."
In any case, the situation has highlighted a failure of strategic communication, according to Keir Giles, senior consulting fellow of the Russia and Eurasia Programme at the Chatham House think tank.
"It is massively disruptive at the moment with no evident positive benefits for anybody," he told Newsweek.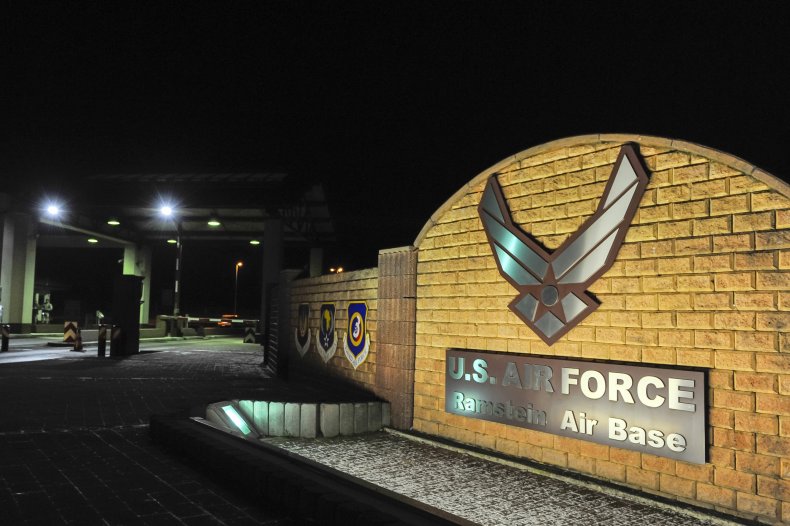 "In every possible way, this is the worst way of doing it. It undermines confidence in whether the United States is a reliable partner and one that is competent in making and implementing decisions.
"It has set everybody into a flap with no information into what is going on and the longer that state of confusion persists, the more it appears it may have been created deliberately, not necessarily by the U.S. administration but by some within it who want to stir the pot."
The cap on 25,000 troops that is supposedly part of this new plan would have implications for U.S. forces routing through Germany, which they do routinely in passing to other theaters, he said.
Meanwhile the opaque nature of such plans has led to speculation such as by the Polish prime minister, Mateusz Morawiecki who expressed hopes that U.S. troops could be reassigned to Poland, a move which a former senior official told Reuters "would be the ultimate kind of slap to Germany."
Giles said: "There are so many details that will make the difference between whether this is a sensible, rational, considered plan or just a wild reach for a round number which sounds good but has all kinds of serious implications, not only for readiness and defense in Germany itself, but also for Germany's role as a hub for so many other U.S. activities."
The Ramstein Air Base in western Germany is crucial for operations in the Middle East and Afghanistan. Both the U.S. Africa Command and its European operations are headquartered in Stuttgart.
Politicians have voiced concerns that removing a portion of U.S. troops from Germany would benefit Russia at a time when there is uncertainty between Moscow and Washington about the future of arms control, and Moscow's backing of pro-Russian separatists in Ukraine.
Tobias Ellwood, the Conservative chair of Britain's defence select committee said: "Weakening NATO in the hope this will lead to increased German defence is a dangerous game which plays into Russia's hands," according to The Guardian.
Former commanding general of U.S. Army Europe and the Seventh Army, Mark Hertlig noted in a lengthy Twitter thread the extent of the depletion of the U.S. military presence in Germany, which has diminished from around an average of 270,000 during the Cold War, to 90,000 during the 1990s then to 30,000 under President George W. Bush.
Hertlig tweeted: "I know I'm biased, but in 2012 when I left the command, I commented that the military in Europe was all muscle, no fat, and fighting above its weight class. To further reduce the size of the force by 1/3 would put missions at a disadvantage."
Karin von Hippel, the director general of the Royal United Services Institute (RUSI) said until there are more details, it looks like Trump is speaking to his base and that in any case it was unlikely that the Pentagon would be fully on board with such a plan.
"The macro question is what happens in November and then there is going to be a fundamental reset, or if Trump wins again, then, yes, everything is up in the air, like the U.S. relationship with NATO," she told Newsweek.
"The U.S is becoming more and more unreliable as a partner and so a lot of these countries are trying to develop their own coping mechanisms to deal with Trump."
Correction 6/12/20, 10:57 a.m. ET: This story has been updated to correct a quote from "curbing mechanisms" to "coping mechanisms" in the final quote, which has been shortened.