NATO Chief Says Alliance 'Does Not See China As the New Enemy or Adversary'
NATO's secretary-general, Jens Stoltenberg, has said China is "multiplying the threats to open societies and individual freedoms" and called for the co-operation of Asia-Pacific countries to help the alliance stand up against "bullying and coercion".
Speaking from NATO headquarters in Belgium on Sunday, Stoltenberg unveiled his NATO 2030 initiative, outlining the alliance's strategy over the next decade.
After his opening remarks in the virtual event, during which he described how China was "fundamentally shifting the global balance of power," he was asked if he viewed Beijing as "the new enemy."
Demurring on such a description, Stoltenberg said that the alliance had to respond to China's heavy investment in modern military capabilities, "including missiles that can reach all NATO-allied countries."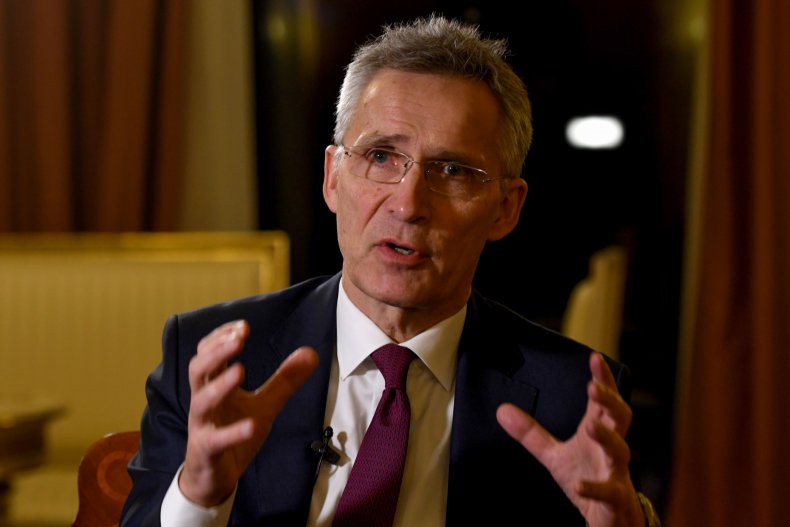 "NATO does not see China as the new enemy or an adversary. But what we see is that the rise of China is fundamentally changing the global balance of power," he said, adding that when the alliance meets in London in December, it will have to "for the first time in NATO's history...address the consequences, the security consequences, of the rise of China."
His comments came as President Donald Trump, who has criticized NATO members for not spending enough on their militaries, pushes for a tougher global approach to China.
Stoltenberg continued: "The rise of China is fundamentally shifting the global balance of power, heating up the race for economic and technological supremacy, multiplying the threats to open societies and individual freedoms, and increasing the competition over our values and our way of life."
"They're coming closer to us in cyberspace, we see them in the Arctic, in Africa, we see them investing in our critical infrastructure," he added.
Stoltenberg was concerned at China working more closely with Russia, meaning NATO will have to draw on the co-operation from countries that were not in the alliance.
"All of this has a security consequence for NATO allies. And therefore, we need to be able to respond to that, to address that."
"And we need to do that by forging NATO as a stronger political alliance. We need to do that, we're working together with partners, not least in the Asia-Pacific, including Australia, Japan, South Korea, New Zealand, which are very close and like-minded partners to NATO," he added.
Stoltenberg would not comment on reports that Trump will withdraw 9,500 troops from Germany, nearly a quarter of its force there.
The move has not been confirmed publicly yet but has raised concerns from military experts, who fear it may hand an advantage to Russia and affect the U.S. capabilities to operate in the Middle East and Africa.
"I can never comment on media leakages and media speculation. But what I can say is that we are constantly consulting with the United States, with other NATO allies on the military posture, presence in Europe," he said, referring to a bigger U.S. military presence in the Baltic countries and Poland.