Trump Orders States to Fund Unemployment Boost. Governors Fear They Can't
President Donald Trump's executive order suggesting states pay $100 of a $400 unemployment benefits boost has been questioned by governors concerned over accounting for such a cost.
The president issued executive orders in regards to relief amid the COVID-19 crisis, with talks over a bipartisan package for this having failed to reach a compromise.
His plans would see up to $44 billion directed from the Disaster Relief Fund to pay $300 of a weekly $400 boost to unemployment benefits, with states having been urged to pay the remaining $100 with money from the Coronavirus Relief Fund or other sources.
However, this prospect has immediately been questioned by several state governors, mainly Democrats, unsure they can afford to do so.
"Executive Orders can't replace legislative actions," New York Gov. Andrew Cuomo tweeted. "States can't pay 25% of unemployment costs. It's simply impossible."
California Gov. Gavin Newsom shared a news report in regards to states being called on to cover part of the unemployment boost.
He wrote: "This is absurd. Americans need real help -- not false promises."
Michigan Gov. Gretchen Whitmer called for comprehensive action to be taken, urging the president to work with Congress to "help us fight this virus, protect working families, and send our kids, educators, and support staff back to school safely."
Outlining the problems with funding the unemployment boost for states, she said: "The president's recent actions do nothing to protect the millions of unemployed Americans who need to put food on the table for themselves and their families. He cut federal funding for unemployed workers and is requiring states that are facing severe holes in our budgets to provide 25% of the funding."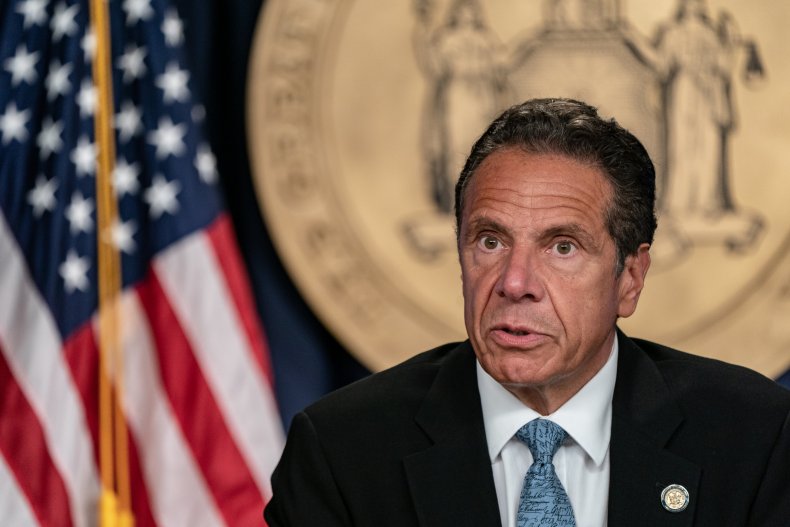 Ohio Gov. Mike DeWine, a Republican, also called for a package to be passed through Congress.
He told CNN that it was being assessed if Ohio would be able to cover the $100 chunk of the boost.
"We're reviewing this now," he said. "I don't know yet. The president had a difficult situation, he's got a blunt instrument and that's the executive order. He's trying to do something, he's trying to move the ball forward but I think what really needs to happen is Congress needs to get back in and negotiate."
He said he was "confident Congress can do something," calling on lawmakers to "pull together."
Trump was asked at a briefing on Saturday about states covering the amount and whether governors were on board with doing so.
To this, he said: "Well, if they don't, they don't. That's up to them. But if they don't, they don't. That's going to be their problem. I don't think their people will be too happy. They have the money. So I don't think their people will be too happy. But if they don't, they don't."
Treasury Secretary Steve Mnuchin also said the money states were being asked to spend was funding "we've already given them."
He also suggested it could be waived, though did not expand on how, in an interview on Fox News Sunday.
"They can either take that out of the money we've already given them," he said. "Or the president can waive that. We've been told by the states they can get this up and running immediately.
"On the 25 percent, that's coming from money we already gave the states so this effectively 100 percent paid for by the federal government."
There have been estimates that the money redirected by the White House would also only fund $300 weekly boosts for five weeks. There have also been questions over whether, despite having not been all spent, the money mentioned by Mnuchin may have already been lined up to cover other costs.
Newsweek has contacted the White House and the governors mentioned for comment.