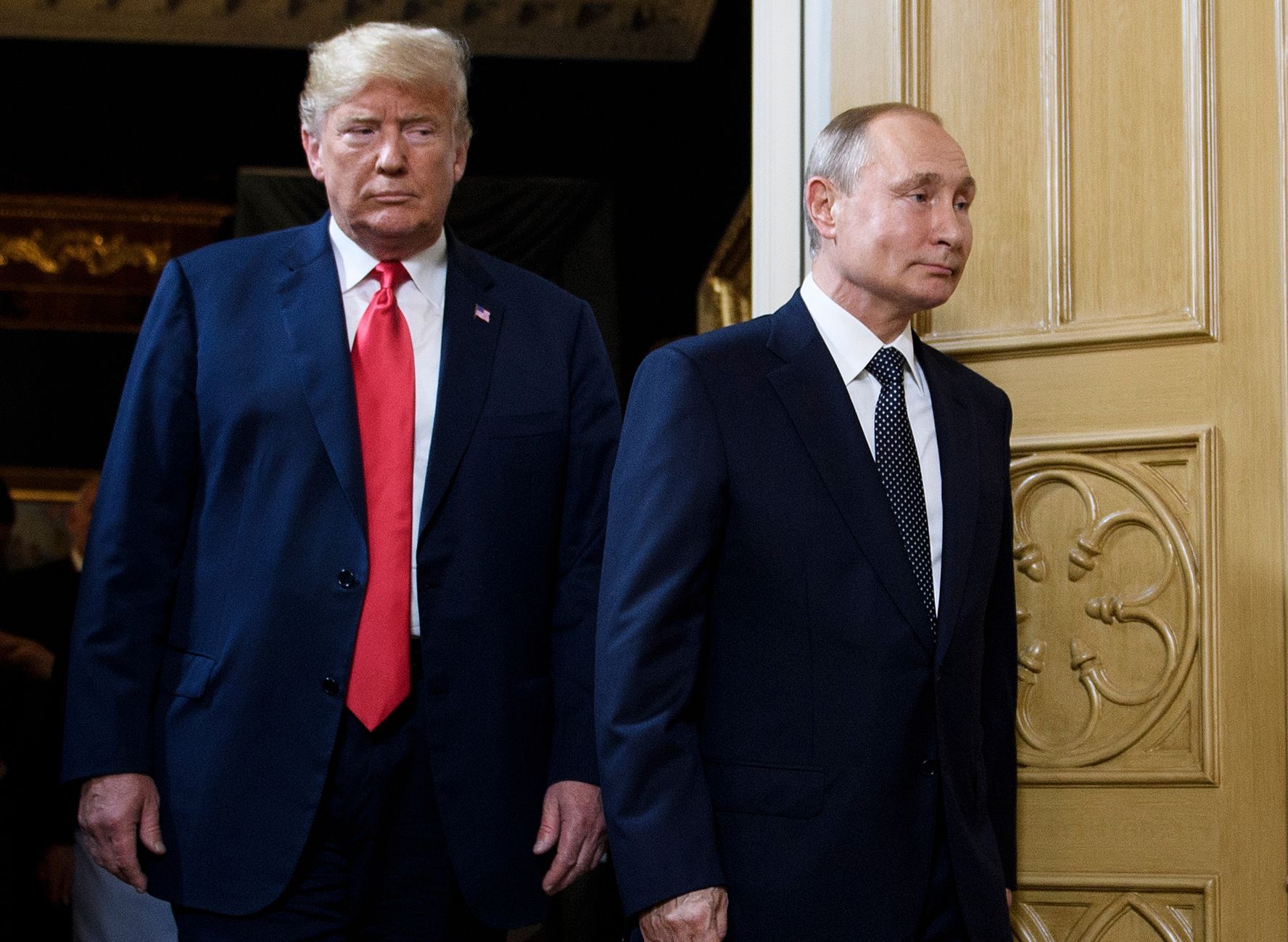 When I first came to Washington many years ago, I looked up a friend working at the CIA. Over lunch I asked him about one of the raging stories of the day—questions about the agency's hand in overthrowing the socialist Chilean President Salvador Allende.
"I don't know, man," I remember him saying. "I work on Russia and don't pay any attention to that stuff. I read about in the papers like everybody else." Much the same attitude prevails in the CIA workforce today, my sampling of agency veterans showed, even if today's big story—President Donald Trump's bromance with his Russian counterpart Vladimir Putin—has a sizeable minority worried that operations will be damaged.
"DO [Directorate of Operations] people are the best at not giving a shit about stupid politicians," said John Sipher, a 28-year veteran of the CIA's clandestine service and onetime head of its Russia operations. "I suspect morale is fine. Things are the same as ever, they are focused internally on what assignments they can get, overseas options and the like." Remember, he said, that operations personnel aren't on Twitter or Facebook following every development in the Trump-Putin entanglement, like "former officers and some senior analysts" who have been openly venting their disgust with the president on social media. One of them has been Sipher. (On Monday the White House threatened to revoke the security clearances of such critics.)
"Trump's comments [in defense of Putin] make the job harder," Sipher said in an email. "It'll be harder to recruit sources, and our allies (where most intel comes from) will be hesitant to share. Trust is broken."
Other former CIA operations officers agree. "I'm really worried, too, about our liaison colleagues who will share less and less," another top former CIA Russia hand, Steven Hall, told Newsweek. "Bottom line, U.S. national security is eroded."
"It sure as hell doesn't help to have the president of the United States say he believes Russia more than he believes his own intelligence officials," former CIA Director Leon Panetta said in an interview. "If you're a spy out there and you're in a very sensitive position [and] you hear the president basically reject that kind of intelligence, it makes you wonder why you're putting your life on the line."
"A fair number of people have been wondering aloud to me whether it's a good time to resign or retire," Dennis Gleeson, the CIA's former director of strategy for analytic systems, told Newsweek.
The CIA already had "a demoralized workforce" before the Helsinki summit, said Ned Price, a former CIA analyst and Obama White House National Security Council official who quit the agency rather than work under Trump's first CIA Director, Mike Pompeo, a highly partisan former Republican congressman who has since become secretary of state. Trump's siding with Putin over Russia's covert interference in American politics will send a chill out into the field, he said. "Imagine you're a collector working in a denied area or a hostile environment like Moscow. You're going start to wonder, is it all worth it?" Price also worries about the willingness of Russians and other foreigners "to betray their country to spy for a country like ours that every day...is becoming less exceptional because of what our president said on the world stage."
Many national security officials were astounded last year when, a day after firing FBI Director James Comey, Trump divulged a highly classified Israeli operation to two top Russian officials in a White House meeting. Trump "revealed more information to the Russian ambassador than we have shared with our own allies," one U.S. official told The Washington Post.
Now the spies have a greater worry—that Trump or one of his most fervent allies on the Hill, House Intelligence Committee chairman Devin Nunes, will leak secrets about CIA operations that could fall into Russian hands.
"They are deathly afraid of sources and methods getting compromised by Trump and his cohorts in Congress," said a former U.S. intelligence officer who did not want his name used in a discussion of operational issues. "When I was in Europe a couple of weeks ago and having a beer with a retired case officer, I heard pretty much the same thing. He was worried about former assets getting rolled up."
Everybody should take a deep breath, cautioned another former top CIA Russia hand, Daniel Hoffman. Agency operatives know how to deal with political turmoil back in Washington, he said. They'll give their contacts in friendly foreign intelligence services "a civics lesson" in American government: "U.S. policy is not made by one guy," i.e., Trump.
"I think there are a lot of things you can do as a bureaucrat to ensure your mission is accomplished," Hoffman added in a telephone interview. In places like Montenegro or Estonia, currently under intense Russian pressure, CIA officers will tell their counterparts, "I want you to know that CIA is with you in the foxhole."
That won't be easy under Trump, former CIA operations officer Art Keller said. "When I was in Iraq and Pakistan and my [contacts] considered George W. Bush a dangerous buffoon, I was having to dig myself out of a hole. It's not that it can't be done, but that [Trump and Russia] makes everything a little harder.
During past political upheavals involving the CIA, like Watergate, Vietnam, Chile, revelations of domestic spying and agency assassination plots, agency directors often calmed the workforce with messages along the lines of, "this, too, shall pass. Keep your heads down and your eyes on the ball," which was mainly Russia.
Russia remains the focus (along with China, Iran and North Korea). The current CIA director, Gina Haspel, a career operations officer, "doesn't have to say it," Hoffman said, "they know it—no notes to the workforce are needed."
"If you can't trust Gina Haspel to manage our Russian affairs," he added, "you can't trust anybody."