Donald Trump 'Very Seriously' Considering 2024 Run, Misses 'Helping People'
Former President Donald Trump is "very seriously" considering another bid for the White House in 2024, claiming he misses being able to directly help people from the Oval Office.
In an interview with Fox News on Monday night, Trump said he had "tremendous numbers" and was "beyond seriously" looking at another run for the presidency in three years' time. But he said he didn't want to talk about a bid in detail yet.
The former president also said he would help Republicans win the House of Representatives at the 2022 midterm elections, and said he believed the GOP had a "really good chance" of overturning the Democratic majority.
Speaking to Fox News host Sean Hannity, Trump said: "We are going to help with the House. We have a really good chance. I'm working with everybody, including [House Republican leader] Kevin McCarthy on taking back the House. I think we have a really good chance on doing it."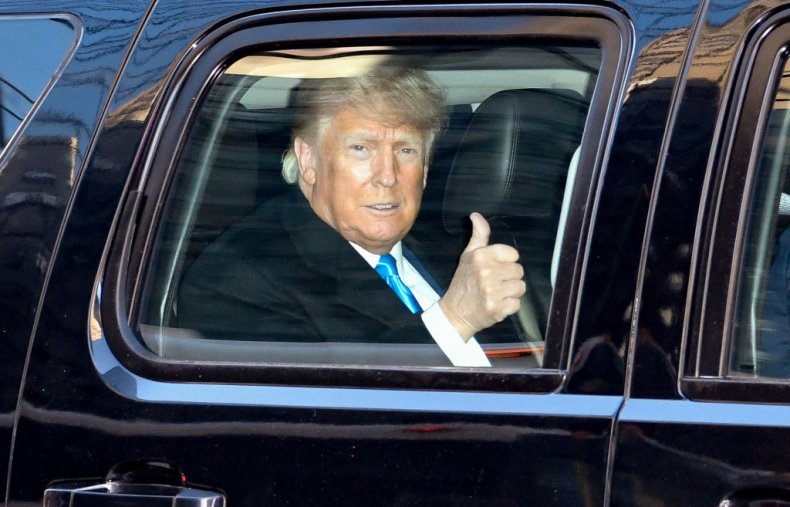 He added that he and his team would be ready to take part in rallies, calls with activists and "all sorts of things" in the 2022 cycle.
Asked whether he would run again in 2024, the ex-commander-in-chief said: "First of all, it's a long time. The odds, the odds. Look, I've got tremendous numbers, nobody's ever gotten the numbers I've got. No sitting president's come even closer."
"I am looking at it very seriously, beyond seriously," Trump later added. "From a legal standpoint, I don't really talk about it yet."
He also urged the Republican caucus and 2022 candidates to adopt a "Make America Great Again" platform if they wanted to win, pointing to his share of the Hispanic vote in southern states.
Trump has previously indicated that he could be open to a run for the presidency in 2024. Speaking to his daughter-in-law Lara Trump in an interview for her podcast The Right View, he said his supporters should have "hope" that he will run for the White House.
"You do have hope, that I can tell you," he said. "You do have hope. We love our country—this country. We all owe a lot to our country but now we have to help our country."
Several polls have also found Trump to be the most popular candidate in the field of prospective 2024 GOP presidential candidates. Among the few polls that have been released so far, he consistently leads by high double-digit figures among the GOP base.