Donald Trump Praises Hungary Leader Viktor Orbán's Record on Immigration After Repeated Human Rights Violations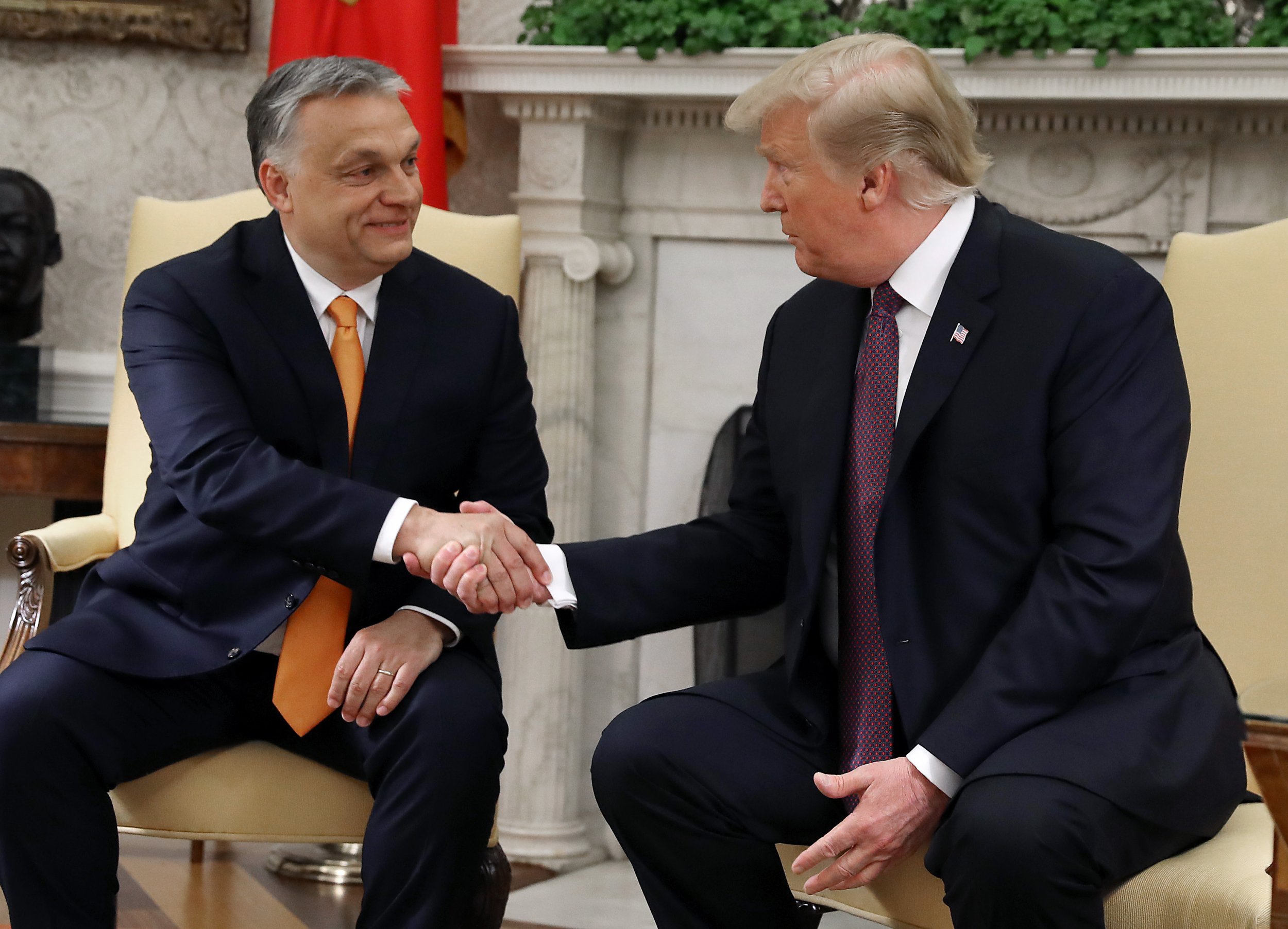 President Donald Trump praised the controversial prime minister of Hungary, Viktor Orbán, on Monday, telling reporters that Orbán has done a good job protecting his country from an influx of immigrants.
"Viktor Orbán has done a tremendous job in so many different ways. He's highly respected, respected all over Europe. Probably like me a little bit controversial, but that's OK. That's OK. You've done a good job. And you've kept your country safe," Trump told the prime minister during a joint press conference.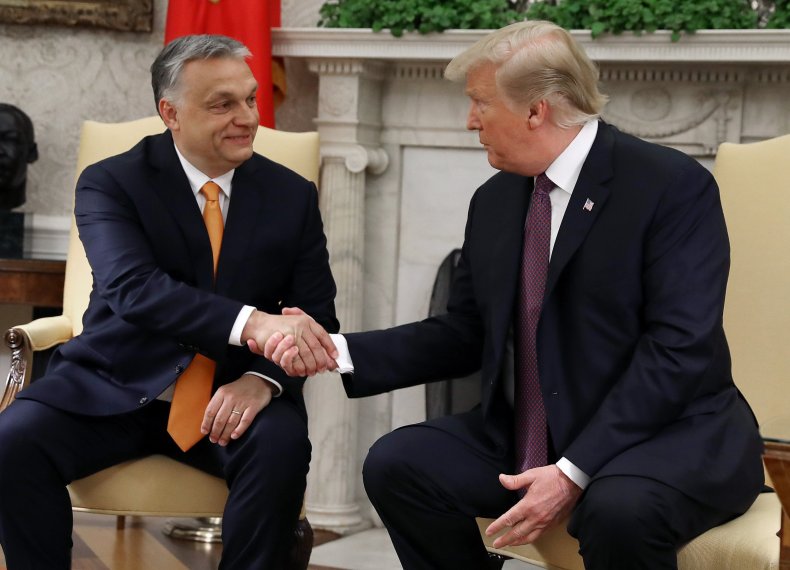 "People have a lot of respect for this prime minister. He's a respected man. I know he's a tough man, but he's a respected man. And he's done the right thing, according to many people on immigration. You look at some of the problems that they have in Europe that are tremendous because they've done it a different way than the prime minister," Trump later said when asked about democratic backsliding in Hungary.
Tuesday was the controversial leader's first trip to Washington during Trump's presidency. His stance on immigration in many ways mimics Trump's. As the president has promoted policies that would send asylum seekers to detention facilities in Mexico as they wait for their claims to be processed, Orbán's Hungary has constructed holding centers for migrants on its borders. The move was meant to keep migrants, many of whom were fleeing war and violence in the Middle East, from entering the European Union from Serbia.
"Prime Minister Orbán has replaced the rule of law with the rule of fear. His attempts to deliberately prevent refugees and migrants from reaching Hungary have been accompanied by an ever more disturbing pattern of attacks on them and the international safeguards designed to protect them," said John Dalhuisen, Amnesty International's former Europe director, in a statement at the height of Europe's migrant crisis.
"Appalling treatment and labyrinthine asylum procedures are a cynical ploy to deter asylum seekers from Hungary's ever more militarized borders. Against the backdrop of a toxic referendum campaign, poisonous anti-refugee rhetoric is reaching fever pitch," Dalhuisen continued.
Last week, the United Nations refugee agency condemned Orbán's government for forcing asylum seekers to leave Hungary without due process. And despite Trump's claim that Orbán is respected, his European Union allies have censured his government for violating EU values, and the European People's Party, a center-right block in the European Parliament to which Orbán's Fidesz party belongs, has suspended his membership.
Still, Orbán appears to have found an ally in Trump and has mimicked the language of Trump administration officials like Vice President Mike Pence who claim to champion the rights of Christians around the world.
"We are proud to stand with the United States in fighting against illegal migration, on terrorism and to protect and help the Christian communities all around the world," Orbán said during his meeting with Trump on Monday.
Trump responded positively to these comments and even appeared to laud Orbán's effort to keep Muslim migrants out of Hungary.
"And you have been great with respect to Christian communities," Trump told Orbán. "You have really put a block up, and we appreciate that very much."