Hungary Expels Asylum Seekers and Complains About 'Twitter Thought Police' Ahead of Orban's Trump Meeting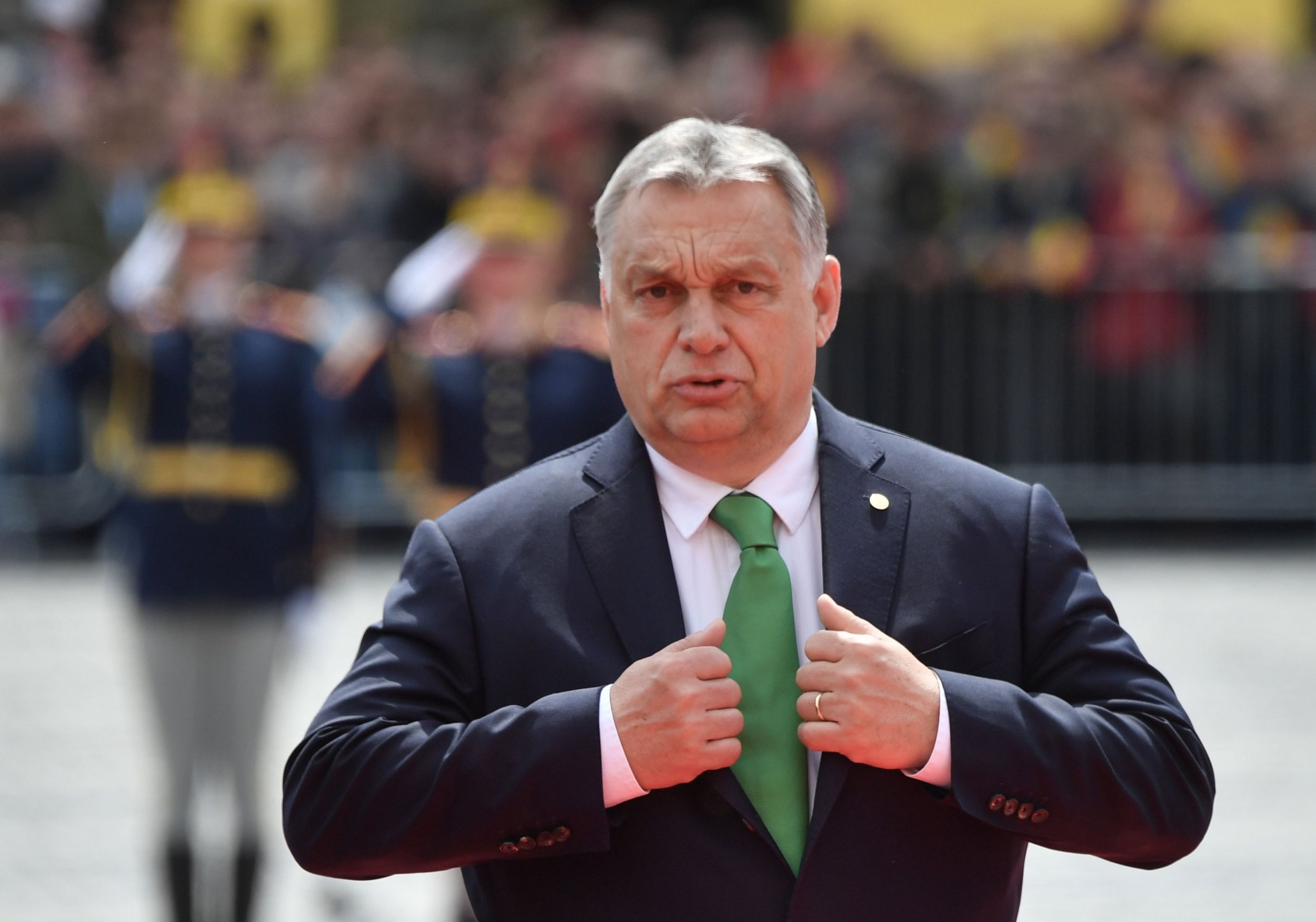 In the weeks leading up to Hungarian Prime Minister Viktor Orban's visit to the White House on May 13, it has become increasingly evident that his government's policies in many ways reflect those of President Donald Trump's.
From attacking their critics on Twitter to implementing policies that lead to the expulsion of asylum seekers, analysts note that Trump and Orban, who has been criticized for cracking down on democratic institutions in his country and becoming increasingly authoritarian, see eye to eye. Orban's official visit to Washington next week is yet another example of President Trump lending legitimacy to an authoritarian leader who is criticized by America's traditional allies, experts say.
"There's no doubt that Trump and Orban see eye to eye on matters ranging from maltreating asylum seekers, to limiting abortion, to stoking fear of Muslims, to attacking a free media. As a skeptic of NATO and the European Union, Trump also appreciates that Orban undercuts those organizations while expanding ties with Vladimir Putin," Rob Berschinski, senior vice president for policy at the organization Human Rights First, told Newsweek.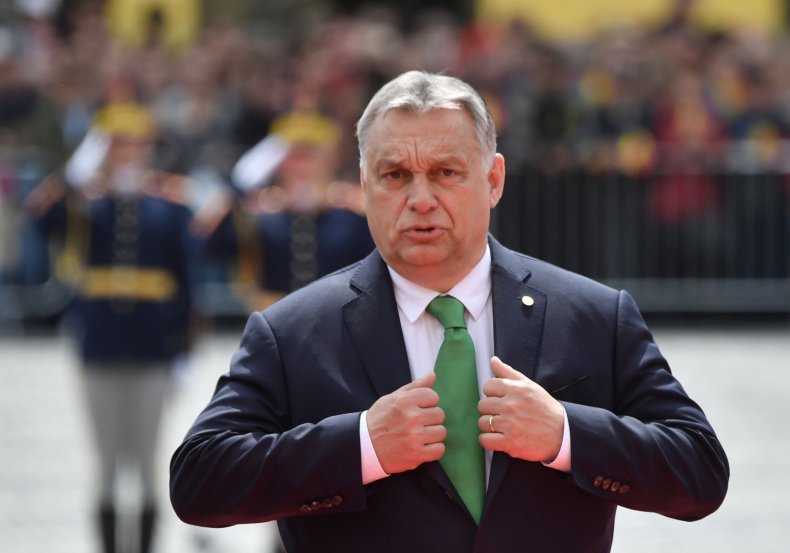 "It's hard to overstate the legitimacy that a visit to the White House bestows on a foreign leader, particularly an anti-democratic leader. The big benefit of a visit for a leader like Orban is that he'll be able to tell Hungarians 'the President of the United States supports my policies'. That's why the visit is so troubling," Berschinski continued.
The examples of the affinity between Trump administration and the Orban government are numerous.
On Thursday, Hungarian government spokesman Zoltan Kovacs wrote a blog post criticizing the fact that a Twitter user had reported Kovacs tweets quoting Orban's anti-immigrant rhetoric. Orban argued, "We have to protect Europe's borders against the migration invasion," despite the fact that Hungary is experiencing a labor shortage due to Orban's anti-immigration stance.
"Evidently, a pro-immigration Twitter vigilante reported me," Kovacs wrote in the blog post. "We're not going to let unaccountable liberals dictate what we think or how we form judgments," he continued. "They have created a system of thought – political correctness – that demands that everyone respect it."
The blog post was titled "That moment when the PC thought police of the Twittersphere tried to have us censored," and it mimicked previous statements from President Trump in which he pledged to ban Muslims from entering the United States and slammed critics for being too politically correct.
Meanwhile, the Trump administration has vehemently defended a policy of having Central American asylum seekers sent back to Mexico to be held in centers until their asylum claims can be processed in the U.S., a process that can take years. The Trump administration appears determined to keep asylum seekers from entering the U.S. and staying while their asylum credentials are evaluated, and the administration is happy for Mexico to hold the migrants in camps if it means these individuals cannot enter the U.S. before being granted asylum.
The situation is reminiscent of Hungary's: The government has built detention facilities on its southern border with Serbia to keep migrants fleeing conflicts in the Middle East out of the country. On Wednesday, the United Nations Refugee Agency condemned Hungary for forcing two Afghan families seeking asylum to leave the country.
"Their case highlights our deep concerns about what is happening in Hungary, where asylum-seekers are rejected not on the merits of their claim, but because under Hungary's legislation, their claims are automatically considered inadmissible," Filippo Grandi, the U.N. High Commissioner for Refugees, said in a statement.
In March, several White House officials attended a family planning event hosted by the Hungarian Embassy in Washington titled "Make Families Great Again," which allegedly focused on boosting the birthrates of white Christian families.
Meanwhile, Hungary's relationship with many of its traditional allies in the European Union has deteriorated. Last month, the European People's Party (EPP), a powerful center-right coalition in the European Parliament, suspended Orban's Fidesz Party in a move meant to censure his crackdown on the rule of law and anti-EU rhetoric.
The EPP stopped short of kicking Fidesz out entirely and instead left the door open for the Hungarian party to regain full membership once it modifies its rhetoric and behavior. European parliamentary elections will be held at the end of May, and some experts have said that Orban's visit with Trump could help boost his reputation at a time when he is doubling down on his most controversial statements.
Still, Zselyke Csaky, a Hungary-based Central Europe expert with the think tank Freedom House, pointed out that Orban's first meeting with Trump is coming at a much later date than expected and is unlikely to alter significantly Orban's approval ratings at home, which are already high.
"Orban's visit to the White House is a breakthrough for him, even if this breakthrough comes very late, after Trump has met practically everyone else. Because we should not forget, Orban was the first European politician to express support for the president and very vocal support at that," Csaky told Newsweek.
"U.S. foreign policy has been pursuing an agenda of transactional engagement with the Hungarians for the past two years, and it is also clear that Trump and Orban share similar ideas on a number of topics such as migration or the media," Csaky added. "What is particularly troubling regarding the visit, however, is that it elevates the previous transactional relationship to another level and amplifies the underlying noxious political messages."