Trump 'Would Invite' Putin to G7 as Intel Says Russia Aids His Re-election
President Donald Trump has said that he would consider inviting Vladimir Putin to the G7 summit in the U.S., amid opposition from the group to Russia's readmission, and after U.S. intelligence services reported Moscow is helping his re-election campaign.
On Monday, Trump told a White House news conference that he would look to host the summit after the election on November 3, having previously said he would like to expand the list of those invited to include leaders from Australia, South Korea and India.
When asked if he would invite his Russian counterpart, Trump said: "I don't know but we have invited a number of people to the meeting. I certainly would invite him to the meeting," adding that he would be interested in hosting the event in a "calmer atmosphere," following the U.S. election race.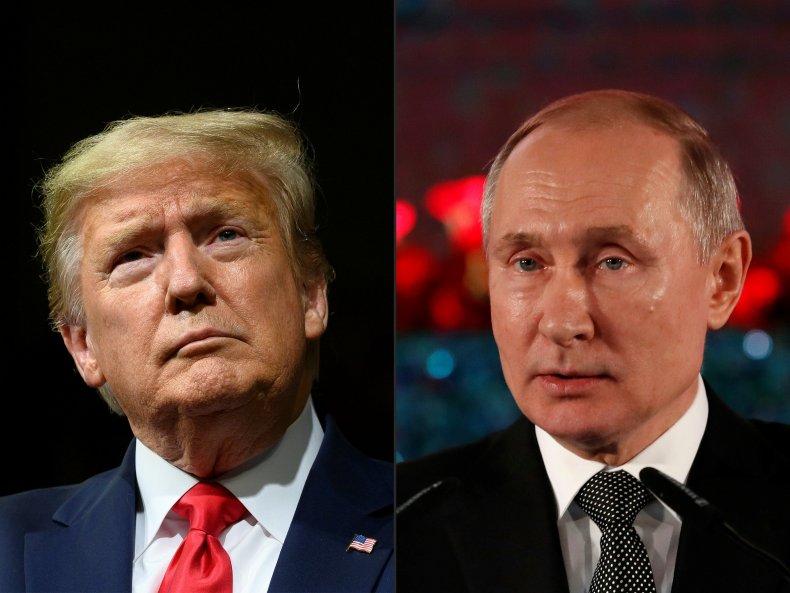 In June Trump and Putin had discussed on a phone call convening the G7, according to the White House. The summit was due to be held at Camp David that month, but was postponed until September due to the coronavirus, although Trump said that so far, no one has been formally invited.
"I'm much more inclined to do it sometime after the election. We could do it through teleconference or we could do it through a meeting," Trump said on Monday.
His comments come following reports that U.S. intelligence officials believe Moscow is actively trying to denigrate Trump's presidential rival Joe Biden and are boosting Trump's re-election bid.
The director of the National Counterintelligence and Security Center, William Evanina, said the Kremlin is trying to derail Biden's campaign. Meanwhile, a U.S. State Department report said Russia is using "disinformation and propaganda" to "amplify false narratives" about political candidates.
Biden was vice president when Russia was forced out of the G7 following its annexation of Crimea in 2014. The prospect of Putin's invitation would be in the face of opposition from other G7 members.
Canadian Prime Minister Justin Trudeau said in June that Russia should remain out due to its "disrespect and flaunting of international rules."
U.K. Prime Minister Boris Johnson has said he would veto allowing Russia to rejoin the group.
Last month, Germany's foreign minister Heiko Maas told the Rheinische Post there was no chance for Russia to return to the G7 as long as there was no progress over Crimea, and the conflict in eastern Ukraine in which Russia is implicated.
Newsweek has contacted the White House for comment.