Donald Trump and Vladimir Putin's Dealings Are Sketchy, Majority of Americans Say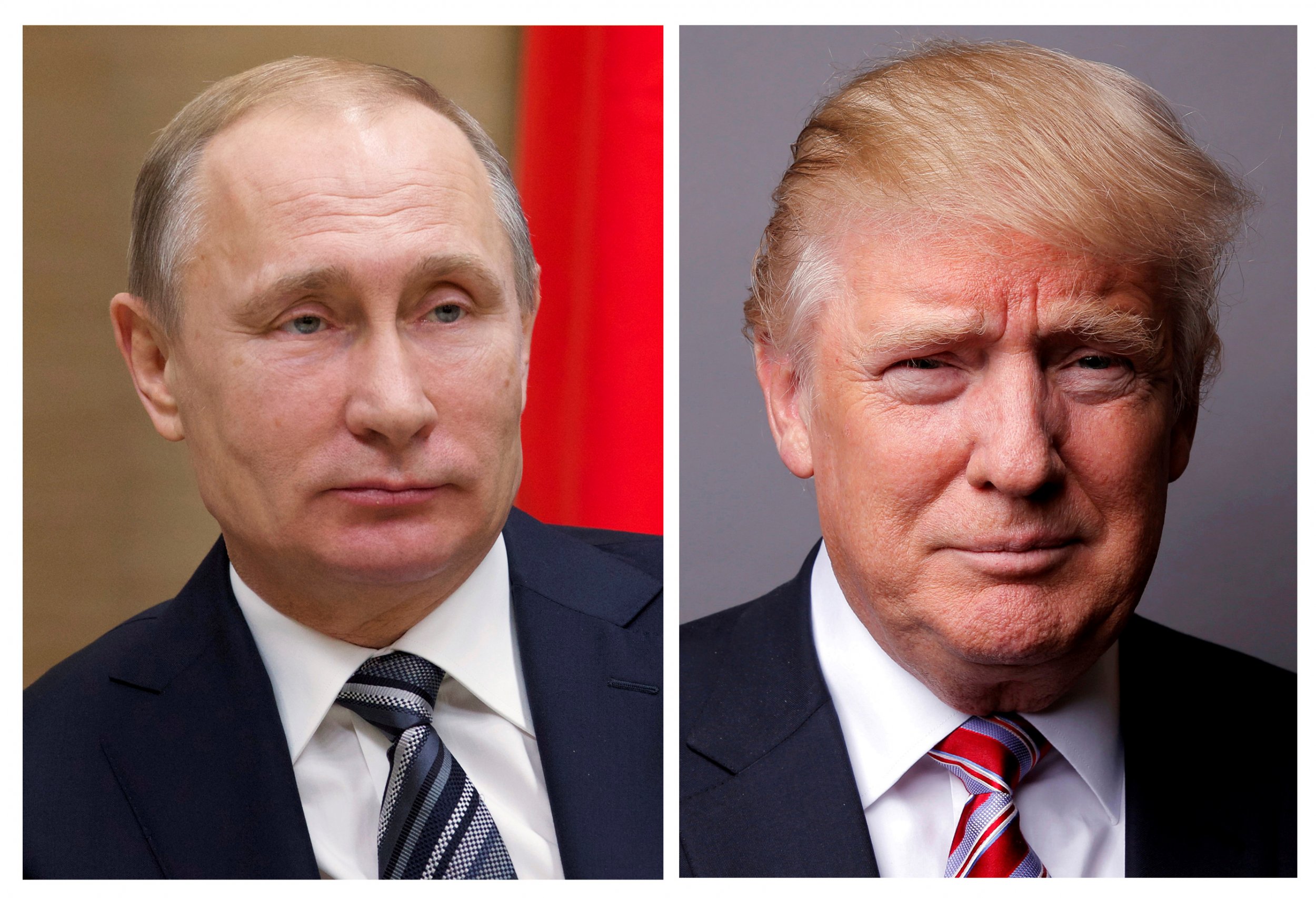 A majority of Americans say President Donald Trump has already behaved unethically or illegally in his dealings with Russian President Vladimir Putin and the Kremlin, according to a PBS NewsHour/Marist College poll published Thursday.
The data, which also states 58 percent of the country believes "Donald Trump's campaign associates have done something illegal" or unethical in their interactions with Russian leadership during the 2016 election, arrive a day before Trump is expected to meet with Putin for the first time since assuming the Oval Office, for a formal exchange on the sidelines of the G20 forum in Germany.
Related: Here's how Donald Trump could actually be impeached
Polling further indicates the nation's residents are at odds in their views about Trump's tenure in the White House, and about Russia's influence in his election victory. While 80 percent of Democrats said the president has engaged in unethical or illegal behaviors with Putin, 73 percent of Republicans reportedly defended Trump in his dealings with the Kremlin.
Meanwhile, nearly half of the country is in agreement that Russia's meddling in last year's presidential election poses a "major threat" to future elections in the United States, while 20 percent of those surveyed said the purported hacking poses a minor threat. Thirteen percent said they believe Russia's influence serves no threat at all.
Another 12 percent of Americans responded to the question by stating they believe Russia was not involved in the hacking, despite public testimony from CIA directors, ex-FBI Director James Comey and several other leaders in the intelligence community stating the Kremlin was absolutely behind several major hacks into the 2016 election.
Trump is unlikely to bring up Russia's involvement in his presidential election victory during Friday's initial meeting with Putin, CNN reported Monday, though he did mention Russia's role on Thursday during his second trip abroad as commander in chief.
"I think it was Russia. And I think it could have been other people and other countries. It could have been a lot of people interfered," Trump said during a press conference alongside Polish President Andrzej Duda Thursday afternoon. "I said it very simply. I think it could very well have been Russia. But I think it could well have been other countries. And I won't be specific. But I think a lot of people interfere."
Trump then called into question former President Barack Obama's administration for its handling of Russia throughout the election, stating his belief that the White House declined to get involved under the assumption Hillary Clinton would be elected.
"He did nothing about it," Trump said. "They say he choked. Well, I don't think he choked. I think what happened is he thought Hillary was going to win the election, and he said, 'Let's not do anything about it.'"
An investigation into Russia's involvement in the 2016 election has linked several Trump aides to the Kremlin, with senior advisors like Jared Kushner and ex-National Security Adviser Mike Flynn becoming points of focus in the federal probe. Special Counsel Robert Mueller is leading the probe into Russian hacking in the election and suspected collusion between Kremlin officials and Trump campaign figures, hiring a special team of Supreme Court litigators, former FBI counterterrorism experts and a Watergate prosecutor, among others.