Donald Trump Threatens to Test North Korea's Kim Jong-un 'Like Never Before'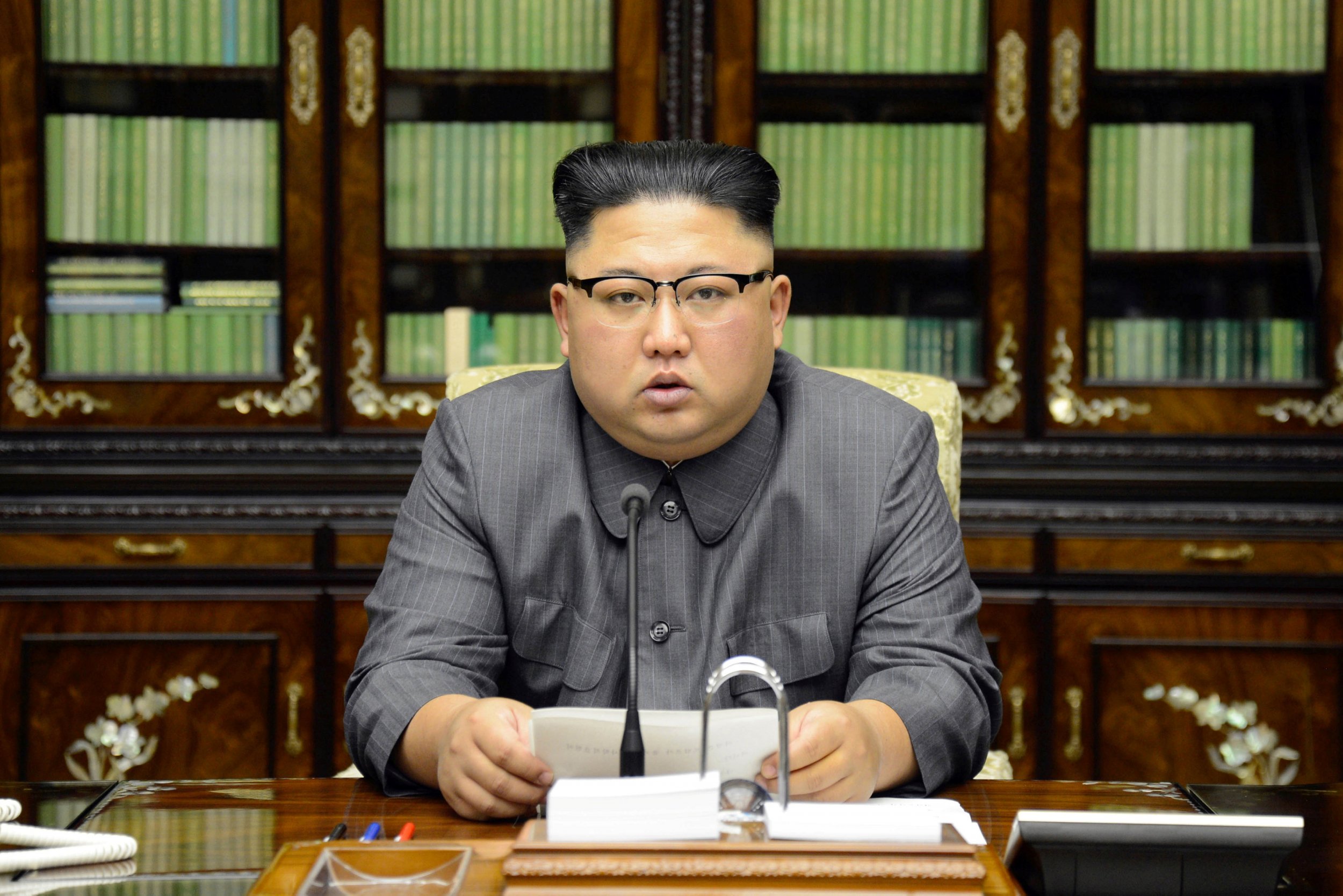 President Donald Trump's morning tweets on Friday focused on two of his major concerns: efforts to repeal the Affordable Care Act and tensions with North Korea.
Trump initially wrote about domestic policy, threatening Republicans who disagree with the his plan to repeal Obama's health care bill. "Rand Paul, or whoever votes against Hcare Bill, will forever (future political campaigns) be known as 'the Republican who saved ObamaCare,'" he wrote.
He then turned his attention to the world, tweeting a response to North Korean leader Kim Jong-un's unprecedented first-person threat to the president issued in a statement carried by the state-controlled KCNA agency: "I will surely and definitely tame the mentally deranged U.S. dotard with fire."
Kim also said Pyongyang would consider a "highest level of hard-line countermeasure in history" against the U.S., reiterating the country's willingness to pursue a nuclear program.
Trump, who previously dubbed Kim "Rocket Man" and threatened to "totally destroy" North Korea in his speech to the U.N. General Assembly, called him a "madman."
"Kim Jong Un of North Korea, who is obviously a madman who doesn't mind starving or killing his people, will be tested like never before!" he tweeted.
The tweet immediately encountered the ire of military nonproliferation experts, who fear that the president's bombastic rhetoric is only playing into the hands of Pyongyang's propaganda that portrays the U.S. as an aggressive power hell-bent on destroying North Korea.
"Stop helping," wrote Jeffrey Lewis, Director of the East Asia Nonproliferation Program at the Middlebury Institute of International Studies at Monterey, in response to the president's tweet.
On Friday, North Korean Foreign Minister Ri Yong Ho told reporters in New York ahead of his speech at the U.N. that Kim may be planning to conduct "an unprecedented scale hydrogen bomb" test over the Pacific.
Carrying out the threat, which could involve firing an intermediate or long-range missile carrying a hydrogen bomb warhead over Japan and blow it up above the Pacific Ocean, would be unprecedented move, considering its past six nuclear tests were conducted underground. The Japanese have denounced it as "utterly unacceptable."
"They may be bluffing, but there is a need for them to test their combined missile-bomb capability. They could have already prepared the plan and are now trying to use Trump's remarks as an excuse to make it happen," Yang Uk, a senior researcher at the Korea Defence and Security Forum in Seoul, South Korea, told Reuters.