Donald Trump Wants to Be Like 'Manspreader' Vladimir Putin, Says Clinton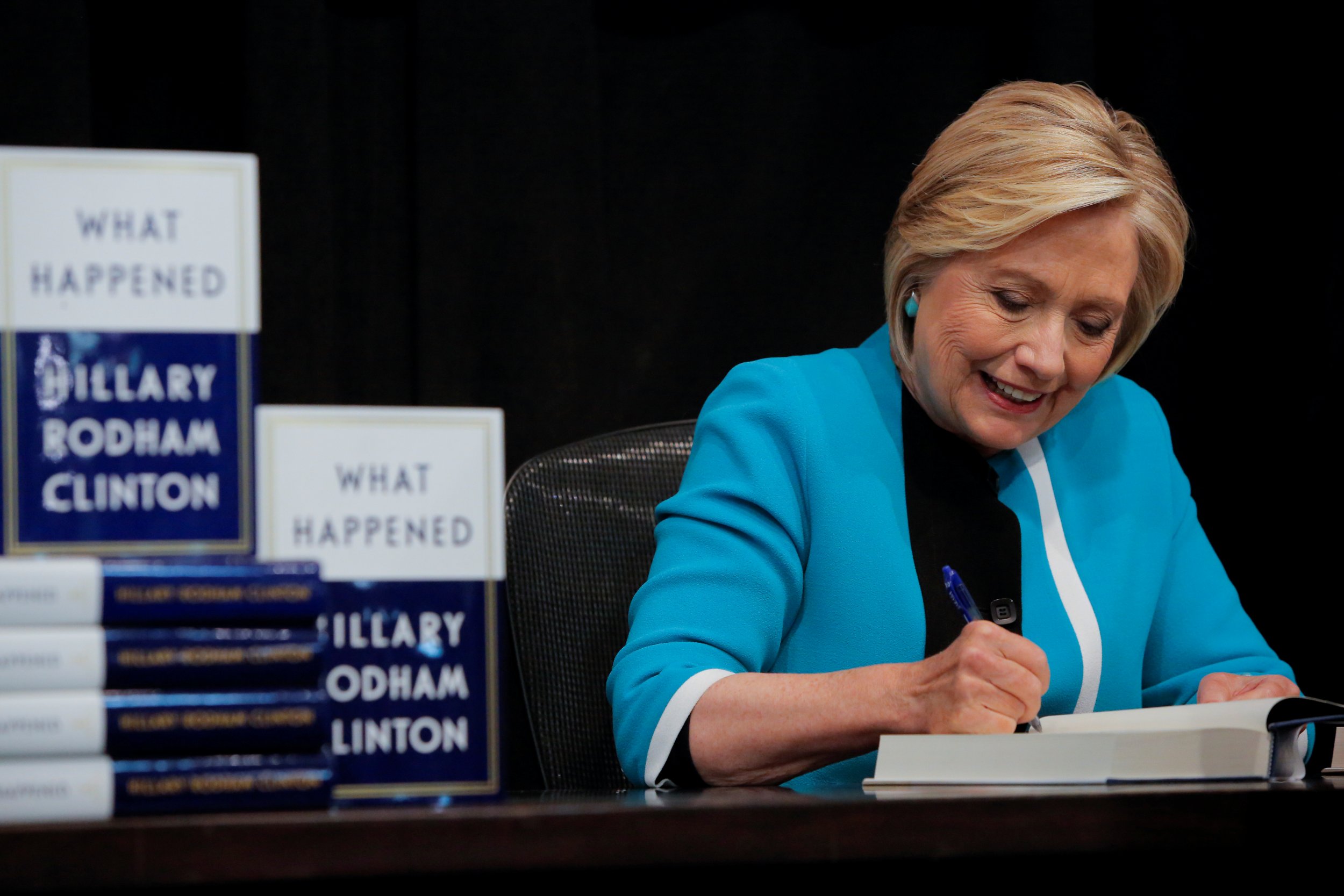 President Donald Trump's kinship with Russian President Vladimir Putin stems from his desire to follow in his footsteps, Hillary Clinton told MSNBC Thursday.
"He doesn't just like Putin, he wants to be like Putin," Clinton told MSNBC's Rachel Maddow, reflecting on the 2016 election. "He wants to have that kind of power that is largely unaccountable, unchecked."
Clinton, who won nearly 3 million more votes than Trump in the past election but lost the electoral college, said that Trump's campaign against her showed he "admires authoritarians," and his encouragement for chants to "lock her up" only makes her anxious about the future of the U.S., not her personal security.
"I don't personally worry," she said, dismissing the notion of there being any legal case against her that warranted Trump's campaign promise to hire a special prosecutor (though, she said, he may still try to for publicity purposes). "I have no doubt that if he got into serious political trouble, he'd try to gin something up about me or President Obama. We are his two favorite targets. I worry it is indicative of the kind of self-image that he has, not only of himself but of what the president should be able to do, and that's why it's really imperative that the Republicans in Congress rein that in."
Clinton's relationship with Vladimir Putin is not a positive one—"sour for a long time," by Clinton's own admission—and in her new book, What Happened, about the election, hints that some of her private speaking events were private so she could be as earnest and harsh as needed to about "Vladimir" and other "world leaders who might have been offended if they heard" what she had to say.
In her book, Clinton also condemns Trump for having "alienated allies like German Chancellor Angela Merkel, while embracing dictators like Russia's Vladimir Putin." She also warns Trump about being too easy on the Russian leader, writing: "When I sat with Putin in meetings, he looked more like one of those guys on the subway who imperiously spread their legs wide, encroaching on everyone else's space, as if to say, 'I take what I want' and 'I have so little respect for you that I'm going to act as if I'm lounging at home in my bathrobe.' They call it 'manspreading.' That was Putin."
Speaking to MSNBC, the former secretary of state said that Trump "and some of the people around him pose a clear and present danger to our country," adding that on foreign policy, "I think they don't know what they don't know."
"I am hoping that the people who have a mature view of the exercise of power… on the really big issues, [that] there is enough authority to restrain and contain the president," she concluded.