Donald Trump Has Jokingly Warned John Bolton Not to Start Any Wars As National Security Adviser: Report
President Donald Trump has claimed to be "more hawkish than anybody," but he may have met his match in his national security adviser John Bolton, whom a new report argues has set out to reshape U.S. policy in his own image.
Citing officials, The Washington Post reported Friday that Trump has jokingly warned Bolton not to start any wars during his time at the White House. Levity aside, the alleged quip has taken on a new meaning in light of heightened tensions between the U.S. and adversarial nations such as Iran and Venezuela, as well as a fragile peace process with North Korea. Bolton has threatened military action against all three.
Since his appointment last year, Bolton has reportedly positioned himself in close proximity to Trump, infusing hardened stances in closed-door meetings often isolated from lower-level, specialized discussions meant to help drive White House policy.
Though Bolton "understands he's not the ultimate decision-maker," according to one senior official, he was also said to "want to be everywhere, all the time," making his presence felt throughout the White House and in his own translations of Trump's positions.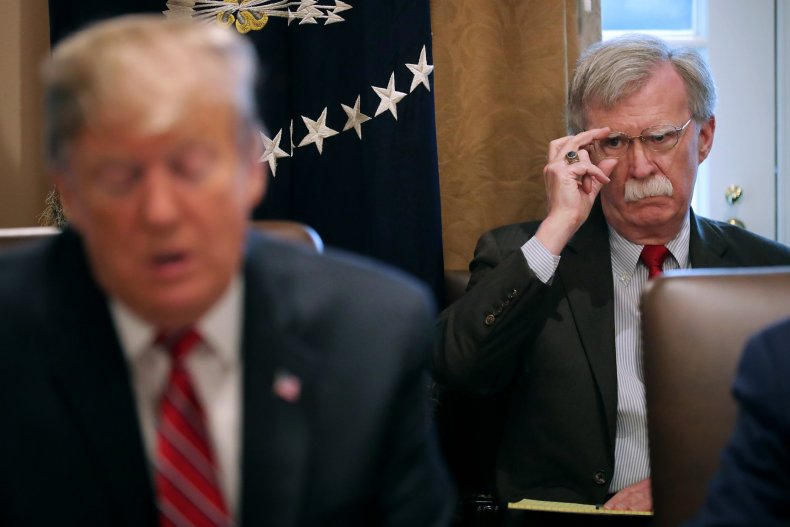 Though Trump himself has cast himself as an enthusiastic conservative, he has broken with some fellow Republicans in the interest of ceasing "endless wars" abroad by twice ordering troop withdrawals from Syria. He has also aroused some of his own party's skepticism in seeking a denuclearization-for-peace deal with North Korean supreme leader Kim Jong Un.
Despite the president's efforts, neither of these goals have been realized, with U.S. presence in Syria set to be anchored by a "peacekeeping force" and the recent U.S.-North Korea summit ending without a deal. In previous conversations with Newsweek, experts have identified Bolton as playing a major role in transforming Trump's approaches to vital foreign policy issues, such as recalibrating the Pentagon's battle against the Islamic State militant group (ISIS) in Syria to focus on curbing Iranian influence, as well as potentially derailing the recent Hanoi summit with North Korea by introducing new demands at the last minute.
In many other areas, Bolton has amplified Trump's views. Both men have been deeply critical of Iran—which they have accused of trying to spread revolutionary Shiite views through foreign militant groups—and Venezuela—where they see a deepening political and economic crisis as a parable against socialism. Bolton has used his post to broadcast personal threats against the two countries.
Trump's announcement about suspending the Iran nuclear deal last May came just one month after Bolton assumed his position, but that was not the only international agreement that would collapse. Bolton previously bore witness to the U.S. exit from the Anti-Ballistic Missile treaty with Russia in 2002, during his tenure as former President George W. Bush under–Secretary of State for Arms Control, a position he then utilized to support a war with Iraq and—unsuccessfully—oppose a nuclear deal with Libya.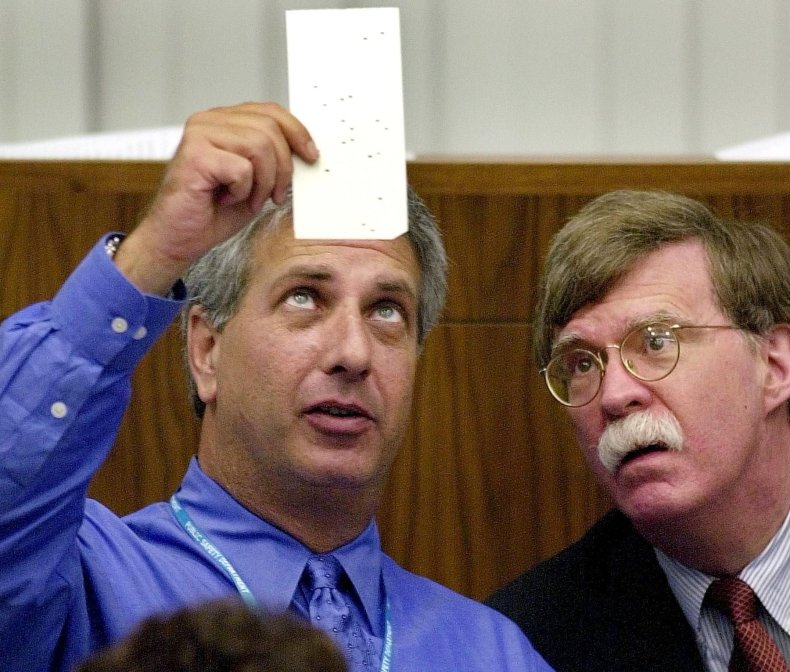 Under Trump, Bolton was influential in last month's suspension of the Intermediate-range Nuclear Forces treaty with Moscow. Russian officials have warned that the New Strategic Arms Reduction Treaty, which limits the nuclear arsenals of both leading powers, could be next to go.
Bolton has also attacked global institutions, such as the International Criminal Court. In a September speech, the former Washington ambassador to the United Nations lashed out at the leading U.N. court for investigating alleged U.S. war crimes in Afghanistan, threatening judges with sanctions. At least one judge resigned in protest, citing harsh treatment by the Trump administration and that of Turkish President Recep Tayyip Erdogan.
In addition to the Post and Newsweek, other media outlets have recently explored the extent of Bolton's influence within the Trump administration. In an article published at the beginning of this month, The Atlantic described Bolton as "the shadow president of the deep state."