Donald Trump Warned Pence He'd Be Exiled If He Didn't Overturn Election
The House select committee investigating the January 6 attack on the U.S. Capitol focused Thursday's hearing on alleged pressure former President Donald Trump placed on ex-Vice President Mike Pence to overturn the results of the 2020 presidential election.
However, Trump had allegedly warned Pence even before the events that took place on January 6, 2021 that he'd face political—and personal—repercussions if he defied calls to not certify President Joe Biden's victory.
Representatives Bennie Thompson, a Mississippi Democrat, and Liz Cheney, a Wyoming Republican, both praised Pence during Thursday's hearing for not giving in to Trump's alleged demands. The committee also heard accounts of Trump reportedly trying to coerce Pence, including reports of a heated phone call Trump allegedly made to the former vice president early on January 6. Former Trump assistant Nicholas Luna recounted the call in a pre-recorded message, saying he heard the former president use the word "wimp."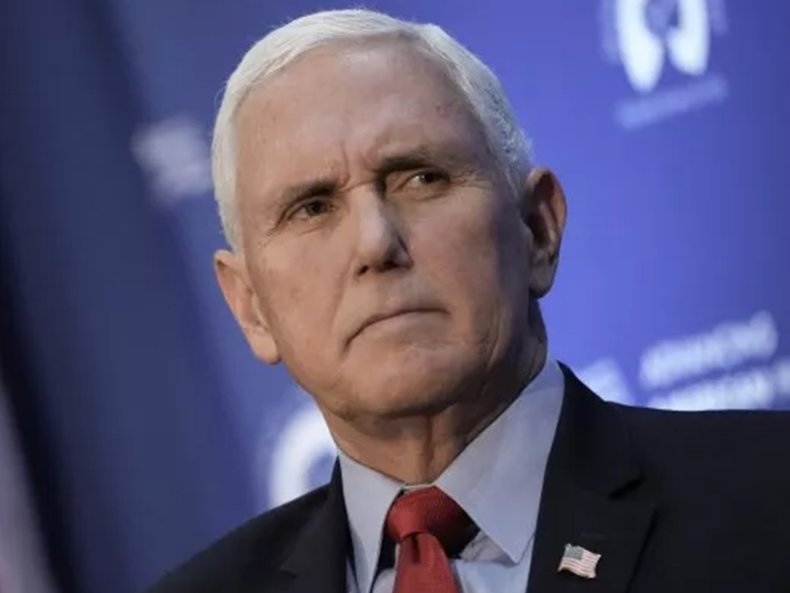 According to the book Peril by Bob Woodward and Robert Costa, Trump had also warned Pence the day before the Capitol riots about consequences he would face if he certified the election results.
"You don't understand, Mike. You can do this," Trump allegedly said about overturning the election. "I don't want to be your friend anymore if you don't do this."
Trump reportedly followed a plan concocted by conservative law professor John Eastman to stop the election certification that involved Pence rejecting Biden's electors when he presided over the certification.
Trump also made public calls for Pence to disregard his certification duty in the days leading up to the riots. During a January 4 rally in Georgia before the state's runoff elections, Trump praised Pence as a "great vice president" before hinting there could eventually be division between the two if Pence didn't follow his plan.
"I hope Mike Pence comes through for us," Trump told the crowd. "Of course, if he doesn't come through, I won't like him quite as much."
During the riots on January 6, Trump criticized Pence on Twitter moments after the then-president was led to safety at 2:14 p.m. ET.
"Mike Pence didn't have the courage to do what should have been done to protect our Country and our Constitution, giving States a chance to certify a corrected set of facts, not the fraudulent or inaccurate ones which they were asked to previously certify," Trump tweeted at 2:24 p.m. ET. "USA demands the truth!"
In the fallout since the Capitol riots, the relationship between Pence and Trump has remained strained. Pence called January 6 "a dark day" during a Republican dinner last summer and added that he and Trump may never see "eye to eye" on the event, according to an NBC News report from the time. Meanwhile, Trump said in an interview last month he was "very disappointed" in Pence for not supporting his claims of election fraud, which are not backed by any evidence.
Newsweek reached out to Pence and Trump for comment.