Leon Panetta and 88 Former Defense Officials: Trump Is Betraying His Oath to Defend Constitution
An illustrious list of dozens of former U.S. defense leaders, both military and civilian and across the political spectrum, have signed a strongly-worded letter condemning President Donald Trump's call for a military response to quell protests.
Leon Panetta is one of four former defense secretaries at the top of the list of 89 signatures backing the letter which accuses Trump of using "inflammatory language" in the unrest caused by the death in custody of George Floyd.
The letter published in The Washington Post describes Trump's pledge to send active-duty members of the military to "dominate" protesters, whether local mayors or state governors wanted him to or not as a "shocking promise."
In comments in the Rose Garden on Friday, Trump repeated the word he used earlier in the week, appealing to governors: "You have to dominate the streets. You can't let what's happening, happen," according to Reuters.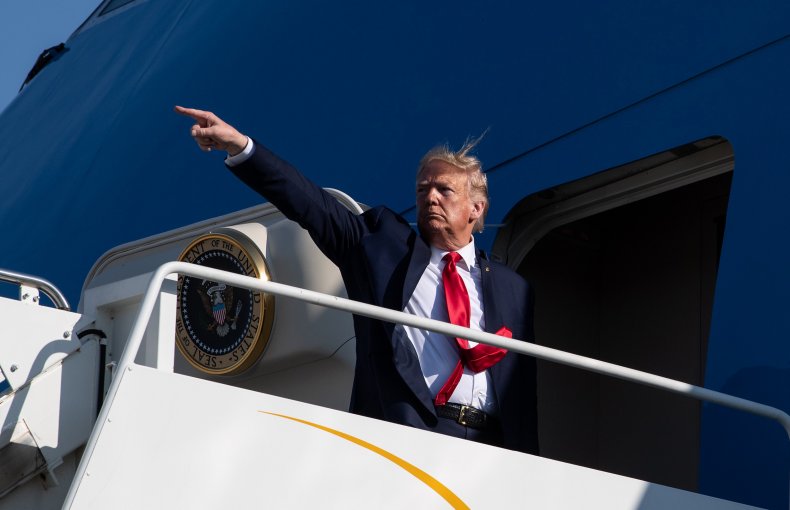 The letter published in The Post described how the deployment of troops around the streets of Washington, D.C., earlier in the week and military helicopters making low-level passes over protesters, was a "military tactic sometimes used to disperse enemy combatants."
The missive also criticized the use of a force to clear protesters so Trump could be pictured at St. John's Episcopal Church for "a politically-motivated photo op" with people which included "inappropriately, Defense Secretary Mark T. Esper and Gen. Mark A. Milley, the chairman of the Joint Chiefs of Staff."
"While several past presidents have called on our armed services to provide additional aid to law enforcement in times of national crisis—among them Ulysses S. Grant, Dwight D. Eisenhower, John F. Kennedy and Lyndon B. Johnson—these presidents used the military to protect the rights of Americans, not to violate them.
"As former leaders in the Defense Department—civilian and military, Republican, Democrat and independent—we all took an oath upon assuming office 'to support and defend the Constitution of the United States.'
"We are alarmed at how the president is betraying this oath by threatening to order members of the U.S. military to violate the rights of their fellow Americans."
The list of officials endorsing the letter condemning Trump reads like a who's who of the defense establishment and includes former defense secretaries Chuck Hagel, Ashton Carter, William S. Cohen, as well as top figures from the Navy, Army and Air Force.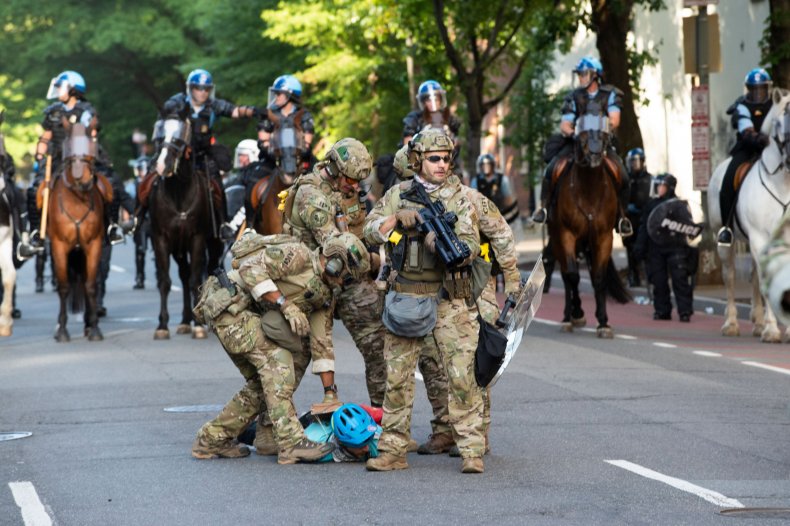 It ends by calling on Trump to end plans to deploy active-duty military personnel into cities or to use them in ways that undermine the constitutional rights of Americans.
"The members of our military are always ready to serve in our nation's defense. But they must never be used to violate the rights of those they are sworn to protect," it added.
The missive follows another letter released on Friday which was signed by more than 280 retired foreign service and military officials who were "alarmed" by calls from Trump and some political leaders for the use military force "to end legitimate protests in cities and towns across America."
Newsweek has contacted the White House for comment.