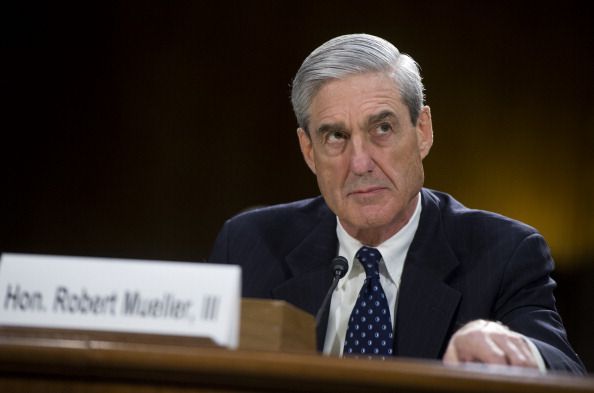 President Donald Trump would have made millions of dollars in licensing fees and other transactions if he had succeeded in opening a Trump Tower in Moscow, a court document filed on Friday noted.
Special counsel Robert Mueller, whose team is investigating whether members of the Trump campaign collaborated with the Russian government to influence the outcome of the 2016 elections, filed a memorandum on Friday with recommendations for how judges should sentence Trump's longtime lawyer Michael Cohen.
Cohen recently pleaded guilty to lying to Congress about the timeline for attempting to open a Trump Tower in Moscow. Cohen had originally said that the efforts to establish the Moscow project had ended in January 2016 because he failed to receive a response from a Kremlin spokesman. He now admits that the efforts continued into June 2016.
The Kremlin this week confirmed that its representatives had spoken with Cohen about the project, noting that they had entertained the idea as they would any other proposed business venture.
Previous court documents alleged that Cohen lied because Trump wanted to create the impression that all contact between the Trump Organization and Russia had ended before the Iowa caucuses in February 2016. Now it turns out that Cohen communicated with representatives of the Kremlin after the caucuses, at a time when Russia was already attempting to interfere in the 2016 election.
"The defendant's false statements obscured the fact that the Moscow Project was a lucrative business opportunity that sought, and likely required, the assistance of the Russian government. If the project was completed, the Company could have received hundreds of millions of dollars from Russian sources in licensing fees and other revenues," the court document read.
"The fact that Cohen continued to work on the project and discuss it with Individual 1 well into the campaign was material to the ongoing congressional and SCO investigations, particularly because it occurred at a time of sustained efforts by the Russian government to interfere with the U.S. presidential election," the document continued.
President Trump is believed to be Individual 1.
Mueller's sentencing recommendation noted that Cohen's crimes were serious, but also highlighted the fact that Trump's longtime lawyer and fixer has been cooperative, sitting down with investigators at least seven times and offering useful information.
"The defendant's assistance has been useful in four significant respects. First, the defendant provided information about his own contacts with Russian interests during the campaign and discussions with others in the course of making those contacts," the document read. "The defendant also provided information about attempts by other Russian nationals to reach the campaign."