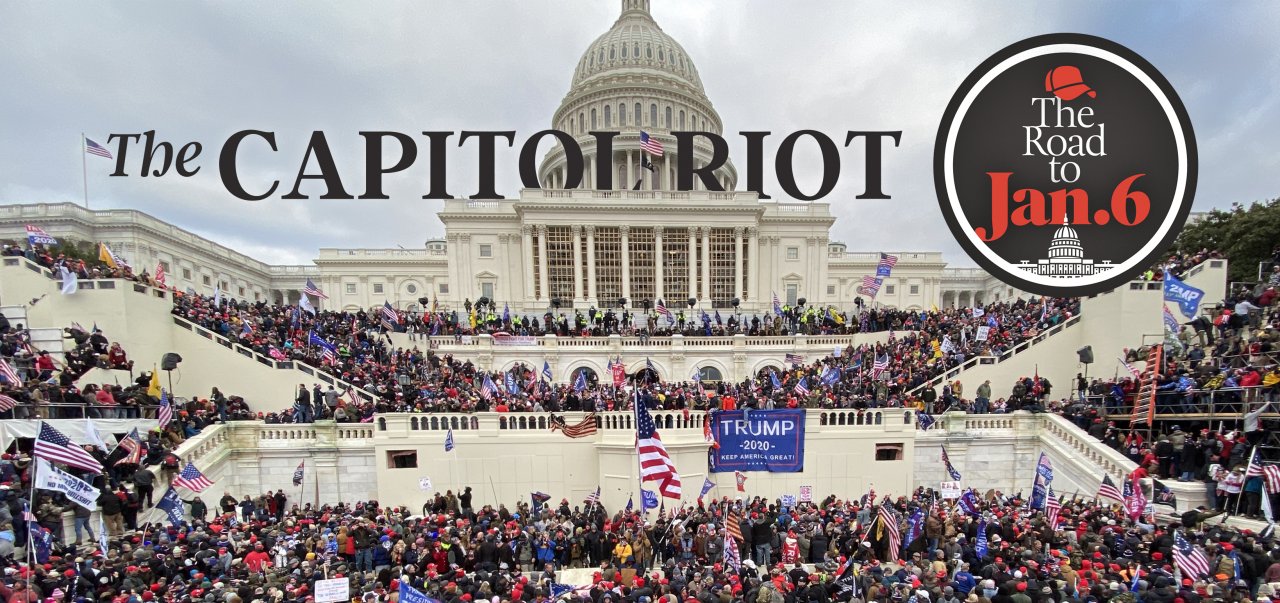 Donald Trump's Base Took His Tweetstorm Seriously, Even If Nobody Else Did
In this daily series, Newsweek explores the steps that led to the January 6 Capitol Riot.
"Never give up. See everyone in D.C. on January 6th," Donald Trump started his particularly angry tweetstorm on December 26, the day after Christmas, from his West Palm Beach, Florida, home. The president let loose on every branch of government, from the FBI to the Supreme Court.
"The U.S. Supreme Court has been totally incompetent and weak on the massive Election Fraud that took place in the 2020 Presidential Election. We have absolute PROOF, but they don't want to see it - No standing, they say. If we have corrupt elections, we have no country!"
"The Justice Department and the FBI have done nothing about the 2020 Presidential Election Voter Fraud, the biggest SCAM in our nation's history, despite overwhelming evidence," Trump said. "They should be ashamed. History will remember."
"If a Democrat Presidential Candidate had an Election Rigged & Stolen, with proof of such acts at a level never seen before, the Democrat Senators would consider it an act of war, and fight to the death," Trump tweeted. "Mitch & the Republicans do NOTHING, just want to let it pass. NO FIGHT!"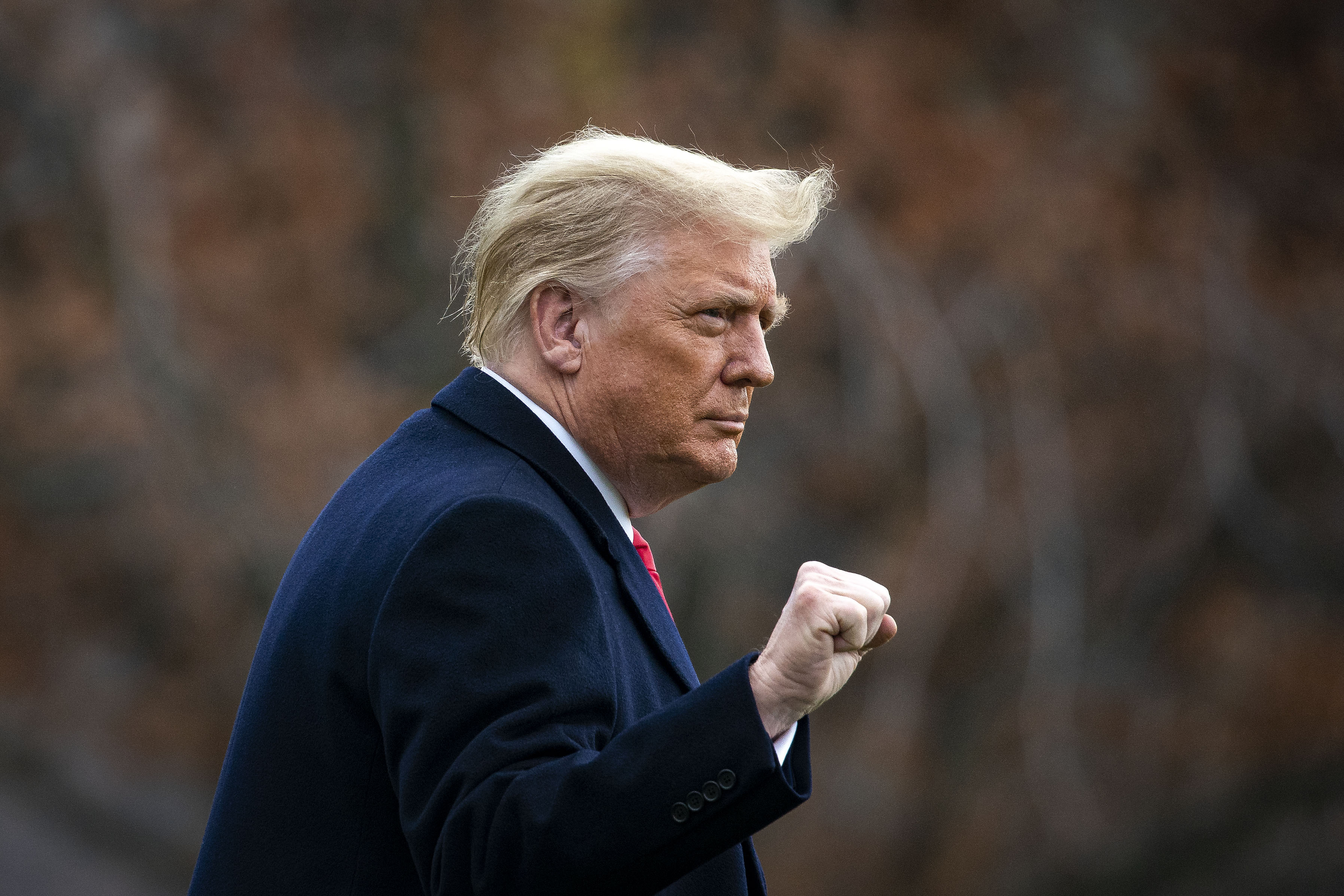 "A young military man working in Afghanistan told me that elections in Afghanistan are far more secure and much better run than the USA's 2020 Election. Ours, with its millions and millions of corrupt Mail-In Ballots, was the election of a third world country. Fake President!"
"Time for Republican Senators to step up and fight for the Presidency, like the Democrats would do if they had actually won. The proof is irrefutable! Massive late night mail-in ballot drops in swing states, stuffing the ballot boxes (on video), double voters, dead voters ... fake signatures, illegal immigrant voters, banned Republican vote watchers, MORE VOTES THAN ACTUAL VOTERS (check out Detroit & Philadelphia), and much more. The numbers are far greater than what is necessary to win the individual swing states, and cannot even be contested.... Courts are bad, the FBI and Justice didn't do their job, and the United States Election System looks like that of a third world country. Freedom of the press has been gone for a long time, it is Fake News, and now we have Big Tech (with Section 230) to deal with ... But when it is all over, and this period of time becomes just another ugly chapter in our Country's history, WE WILL WIN!!!"
Republican Congressman Adam Kinzinger (R-IL), who announced after January 6 that he would not be running for reelection, responded to Trump's Saturday tweets, calling them a "temper tantrum and crazy conspiracies." Addressing Donald Trump, Kinzinger said he was "trying to burn the place down on the way out because you can't handle losing."
Behind the scenes, Trump's army was getting ready.
Kelly Meggs, who would later be arrested, wrote on Facebook: "We are all staying in DC near the Capitol we are at the Hilton garden inn but I think it's full. Dc is no guns. So mace and gas masks, some batons. If you have armor that's good."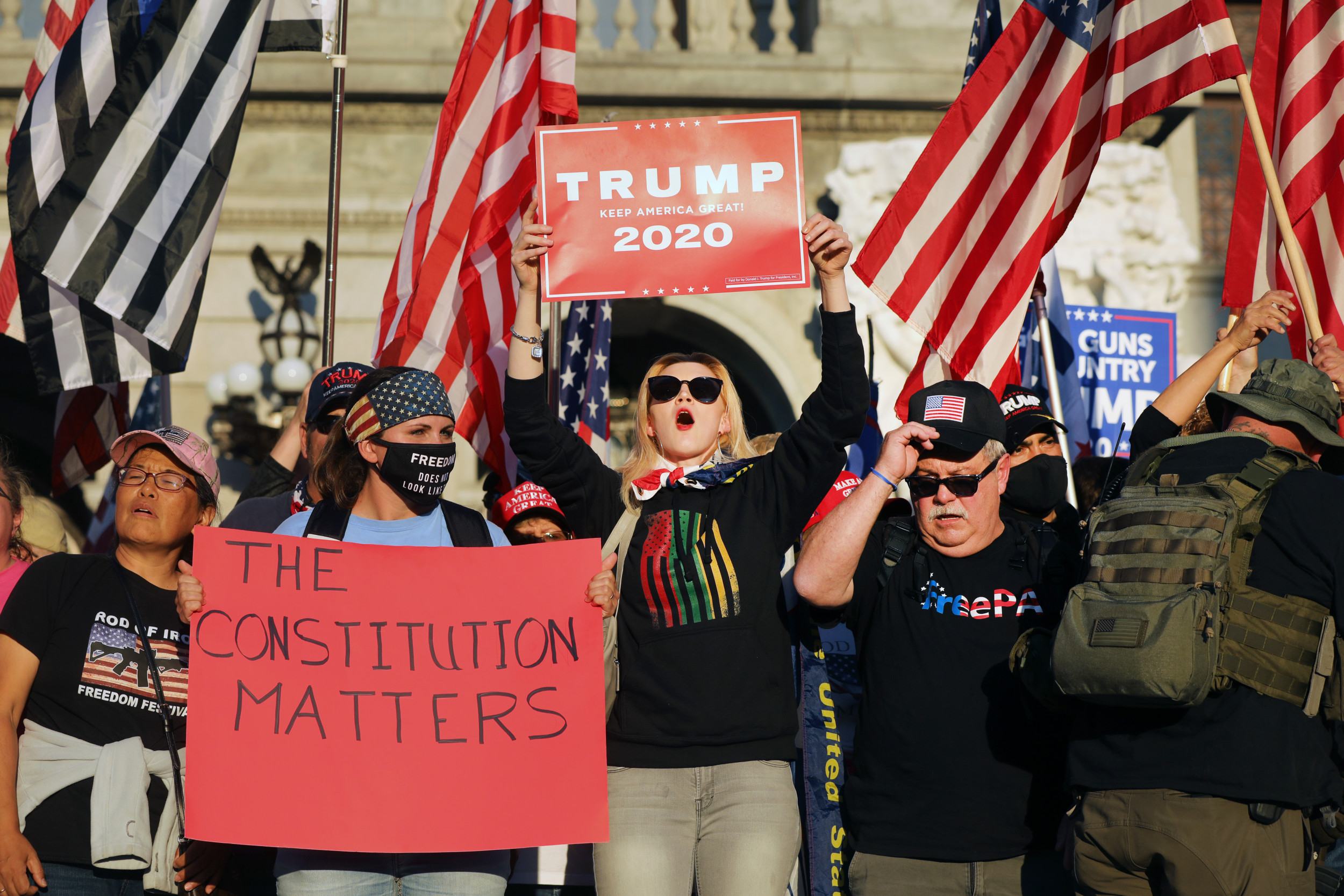 "It better be a Trump victory party," another January 6 lawbreaker Corrine Lee Montoni posted on Facebook, to which a friend responded. "Or were going to fucking WAARRRRR party."
"See you in DC on the 6th assholes who don't support Trump," posted Kenneth Reda, another participant who was arrested.
The Proud Boys created an online crowdfunding campaign soliciting donations for "Protective gear and communications" to be used on January 6. One Proud Boys leader posted the following message on his Parler page: "Anyone looking to help us with safety/protective gear, or communications equipment it would be much appreciated, things have gotten more dangerous for us this past year, anything helps."
A leader of the Oath Keepers messaged instructions to "wait for the 6th when we are all in D.C. to insurrection."
The Trump supporters, who called themselves insurrectionists and spoke openly about war, were still not taken seriously within the federal government and Congress. Meanwhile, the mainstream news media was oblivious. Politico said of Donald Trump's "See everyone in D.C. on January 6th" tweet that the president was "alluding to the date when some of his most ardent supporters in the House prepare to mount a long-shot challenge to overturn President-elect Joe Biden's win while Congress counts the Electoral College votes." In the House.
The challenge was in the streets.