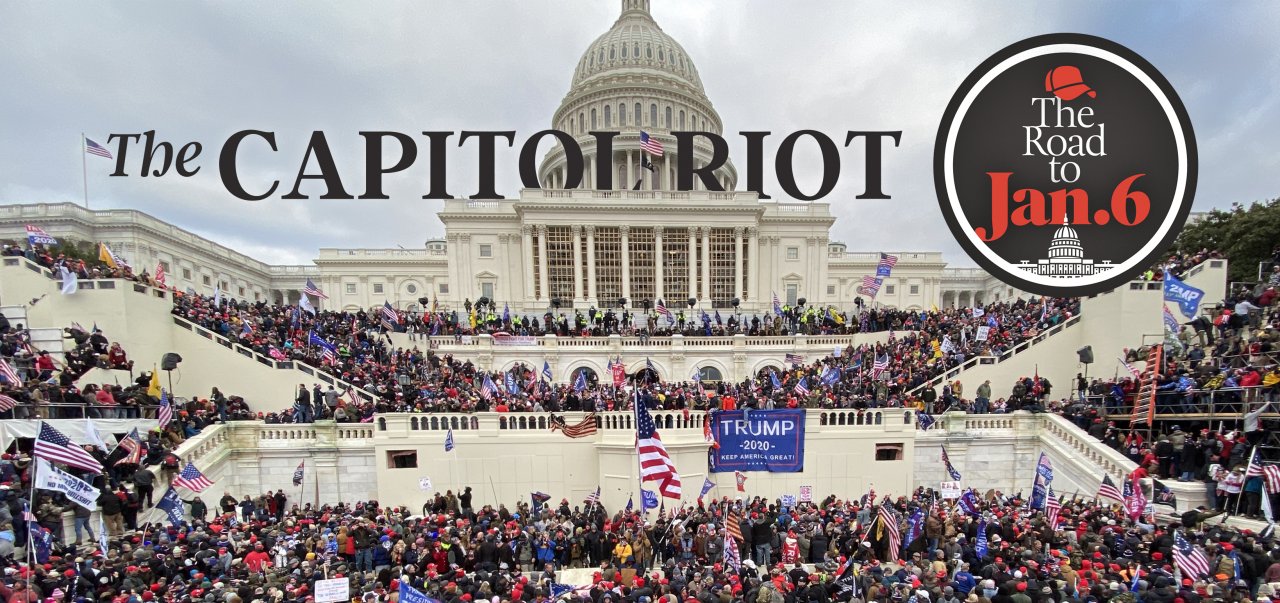 Donald Trump's 'Bizarre' Meeting: Cursing, Screaming, Swedish Meatballs
In this daily series, Newsweek explores the steps that led to the January 6 Capitol Riot.
December 18 was a typical day in Donald Trump's Oval Office, more chaos than order, more free-wheeling talk show than White House decorum, more a scene from the bunker than some diabolical battle plan. The constantly tweeting president had barely been out in public in six weeks: he'd given up on governing and had narrowed his circle of contacts, creating his own echo chamber of encouragement and canned applause.
That evening's five-hour gathering involved a revolving cast of characters featuring retired Army General Michael Flynn and Rudy Giuliani-sidekick and sometimes campaign lawyer Sidney Powell. They decided to make a spontaneous visit to the White House, arriving about 6:15 p.m., eventually wandering into the Oval at about 7:30.
The duo was joined by former Overstock.com chief executive Patrick Byrne, who was pushing his own theories of the loss; and Emily Newman, an obscure Trump "White House policy advisor" who also served in the homeland security department and with the Agency for Global Media.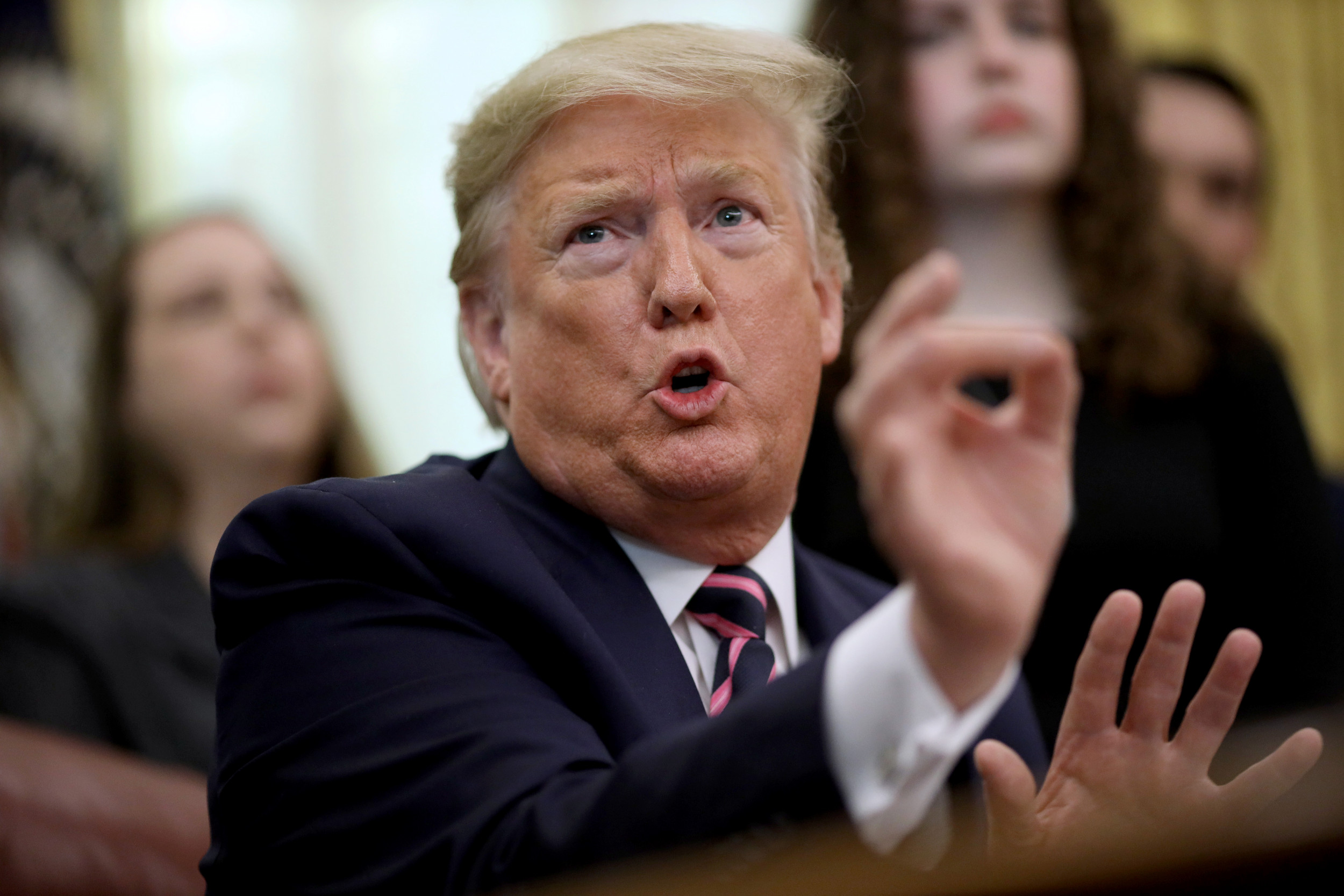 It was "a meeting so bizarre, long, and out of control that it may go down in history as the strangest meeting Donald Trump, or any other president, ever had in the White House," wrote Jonathan Karl in "Betrayal."
Flynn, who had not met with Trump since he left the administration in February 2017, was there to outline his plan for martial law: how Trump could mobilize the National Guard and have them rerun the election.
Trump mused about ordering the military to act, what they would be able to do. He called in White House counsel Pat Cipollone, and according to Carol Leonnig and Philip Rucker's "I Alone Can Fix It," the two had a screaming match about the possibility and propriety.
"I was going to bury my knuckles in his throat," Patrick Byrne would late write, saying he was standing shoulder to shoulder with Flynn, facing off against Cippollone, and White House lawyers Eric Herschmann and Derek Lyons.
Byrne called Herschmann a quitter and they got into another screaming match. According to Axios, Herschmann shouted: "Do you even know who the fuck I am, you idiot?"
"Yeah, you're Patrick Cipollone," Byrne said.
"Wrong! Wrong, you idiot!" Herschmann barked.
Nothing was decided.
At some point the meeting moved to the residence. Soon a White House butler brought drinks and appetizers of Swedish meatballs for everyone.
Riffing off of Flynn, Sidney Powell laid out a plan for Trump to declare a national emergency and issue a presidential order to take control of the continued vote count and to seize the voting machines.
She continued to push her claims of voting machines controlled by China, Iran, Venezuela, Marxists and communists. She even slammed Rudy Giuliani for being insufficiently in the loop. Rudy, she said, hadn't understood what the steal was all about—that it was foreign interference.
Trump called Robert O'Brien at home. One of the lawyers now present on the phone, Cipollone or Matt Morgan from the campaign, asked the national security advisor "whether he had any national security information regarding Powell's claim of foreign governments hijacking voting machines," wrote Leonnig and Rucker. There was none.
Trump still wanted action, talking about seizing the voting machines. Then the president decided that he wanted to appoint Powell Department of Justice Special Counsel to investigate the elections. He wanted to give her a security clearance to examine the intelligence.
Everyone objected; White House Chief of Staff Mark Meadows, on the phone, discouraged the move. Nothing was decided.
Trump then called Rudy Giuliani, who was in a Georgetown restaurant, and asked him to come to the White House. Giuliani rushed right over. He had no interest in seizing the machines or promoting Powell (which might leave him in her shadow). He and Powell had another titanic fight.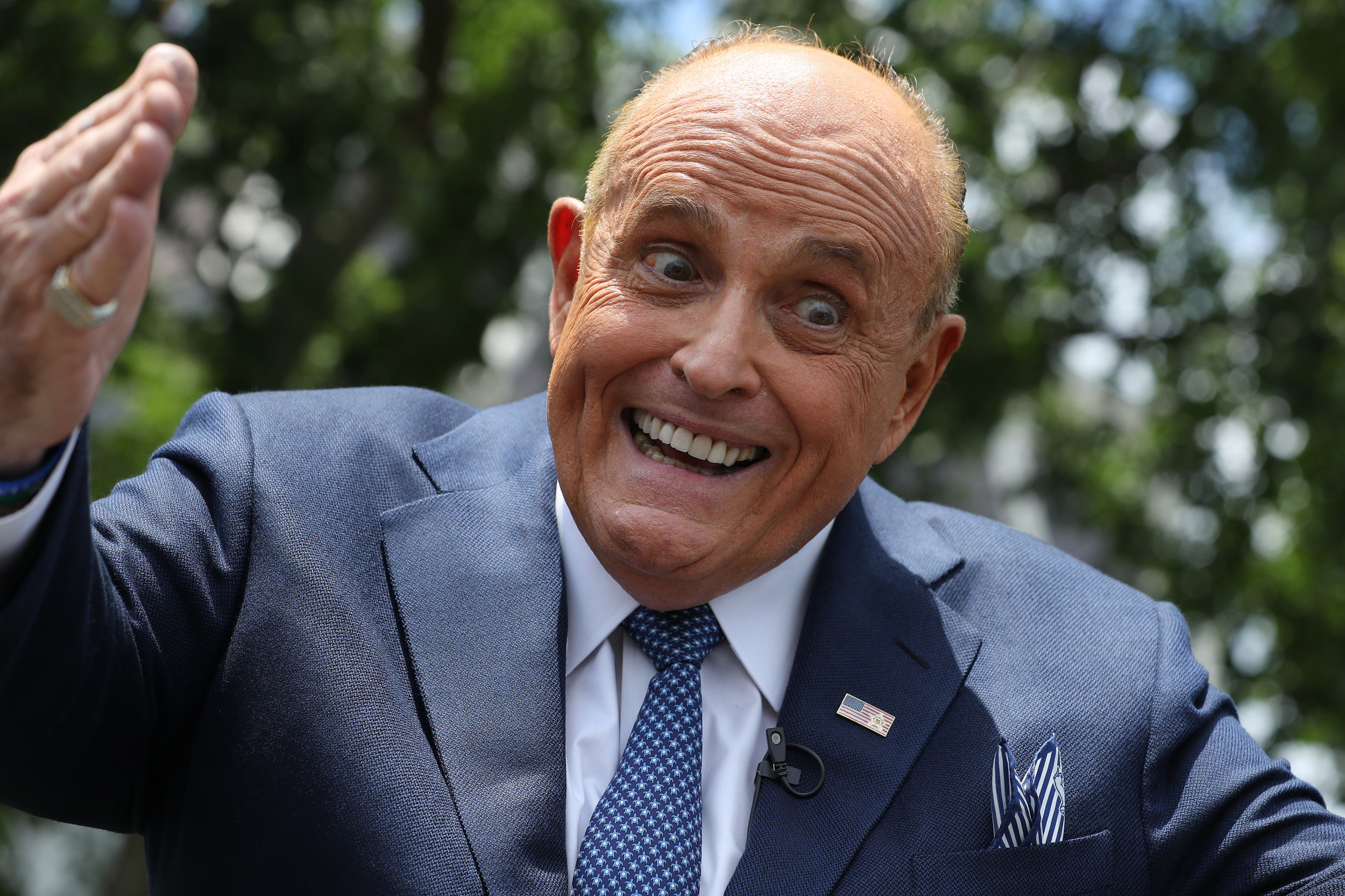 Earlier in the week, according to rumors, Giuliani had himself pushed the Department of Homeland Security to seize the voting machines and examine them to determine if they could change votes. The department, according to a homeland security general counsel, who spoke to Newsweek on condition of anonymity, replied that it had no authority to act.
The meeting itself now veered, according to the Axios account, from martial law to misspellings in Sidney Powell' s legal briefs.
Administration officials drifted in and out, others staying on the epic conference call. Some of the leakers and storytellers say that they ("White House officials") saw Trump's continuing refusal to accept the Electoral College vote as sign of the president drifting into dangerous territory, that they were there to stop anything crazy from happening.
Patrick Byrne tweeted: "The raised voices included my own. I can promise you: President Trump is being terribly served by his advisers. They want him to lose and are lying to him."
"@senatemajldr [Mitch McConnell] and Republican Senators have to get tougher," Trump tweeted, "or you won't have a Republican Party anymore. We won the Presidential Election, by a lot. FIGHT FOR IT. Don't let them take it away!"
"What happened in the Oval Office that day .. was not so much an indication of a strategy or even part of the process of formulating a plan, but instead, consisted of the random comings and goings of random people," Michael Wolff wrote in "Landslide."
Wolff observed that two days earlier, when Alabama Rep. Mo Brooks announced that he would mount a January 6 challenge to the Electoral College, "Nobody from the White House was actually in touch with him. Nobody was coordinating with anybody. Nobody from the White House was managing what in the real world would need to be one of the greatest congressional confrontations of modern times."
Trump appeared to have no real purpose other than being in the center. As Michael Wolff wrote, "Indeed there existed the possibility that overturning the election was not even his main goal. Rather, the joy and energy of the resulting chaos was."
The meeting broke up close to midnight. Nothing was decided.