Donald Trump's chances at winning a second run at presidency have "improved massively" in the last 24 hours before election day, leading bookmakers say.
The Republican received a substantial late boost overnight, moving from an average 35 percent implied probability of clinching victory to a 40 percent chance.
"Donald Trump's chances have improved massively in the past 24 hours," a Betfair spokesperson told Newsweek.
Yesterday, and with just one day to go until polls open, the bookmaker gave Democrat rival Joe Biden a 65 percent implied probability of clinching victory ahead of Trump's 35 percent chance.
"It's finally Election Day in the U.S. and Donald Trump's chances of beating Joe Biden have received a late boost, with his odds improving from 15/8 (35 percent chance) to 6/4 (40 percent) overnight," Betfair spokesperson Sam Rosbottom said.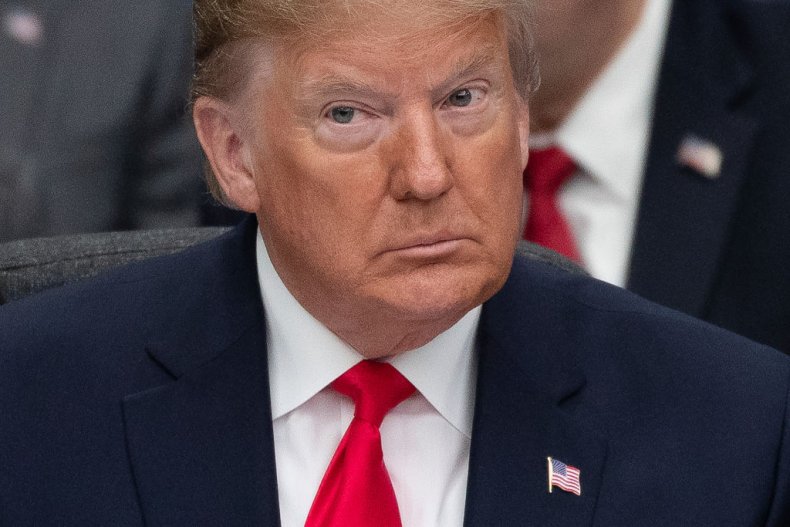 Leading U.K. bookmaker, Oddschecker, concurred: "America went to sleep knowing Joe Biden was the sportsbooks' favorite to win the 2020 U.S. Election, that hasn't changed, but the gap between Donald Trump and Biden has been severely narrowed overnight," the bookmaker said.
"Yesterday, Joe Biden's 2020 election odds implied he had a 65.2 percent chance of winning the 2020 election, that percentage has now dropped to 61.9 percent chance. Donald Trump will likely wake up with a spring in his step as more and more people think he could stay for another term."
A spokesperson told Newsweek that "71 percent of all the money bet overnight went in favor of Donald Trump. As a result, his odds have been shortened to 6/4 (40 percent chance) at time of writing, while Biden's have lengthened to 8/13 (61.9 percent)."
OddsChecker's head of marketing, Sam Eaton, added: "The fact that we have seen a 8.5 percent swing in under 12 hours is remarkable at this stage of the contest given how much money has already been laid down."
In 2016, the sportsbooks only gave Donald Trump less than a 20 percent chance of winning on the day before election day, according to OddsChecker, which aggregates betting data from dozens of bookmakers. These odds are about 20 percentage points lower than his odds today.
Yesterday, bookmakers told Newsweek that Donald Trump has a significantly higher chance of winning the 2020 U.S. Election than he did in 2016.
In fact, Trump's chances of clinching a second term in office are now more than double what his odds were this time four years ago.
Just one day before polls opened in 2016, the soon-to-be president was given an implied probability around 18 percent of securing a win against rival Hillary Clinton, leading U.K. bookmaker Betfair said. At the time, Clinton was heralded as the clear odds-on favorite with an implied 83 percent chance of victory.
Like Clinton, Biden is pegged as the bookmakers' odds-on favorite heading into the 2020 Election.
The graphic below, produced by Statista, illustrates American fears ahead of the election.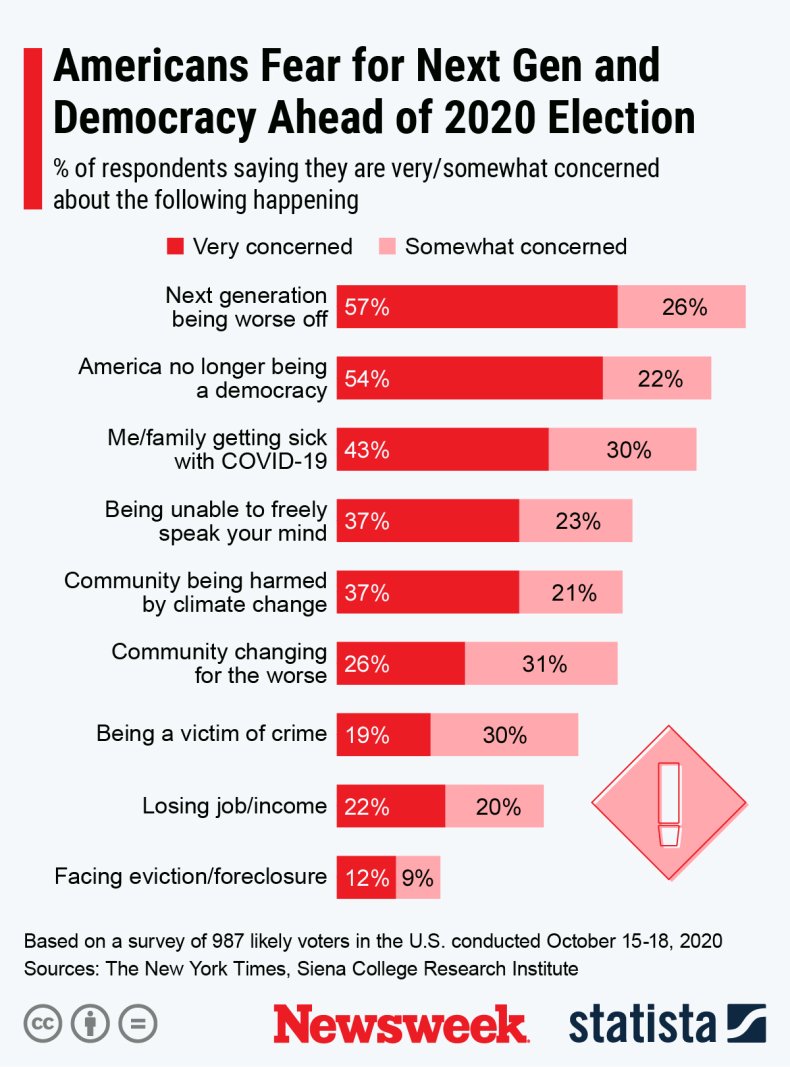 Correction 11/3/20, 10:30 a.m. ET: This article was updated to state Trump's 2020 Election Day odds of winning are 20 percentage points higher than 2016, not 20 percent higher.