Donald Trump's Charity Had to Buy $10,000 Portrait of Him at Auction Because No One Else Wanted It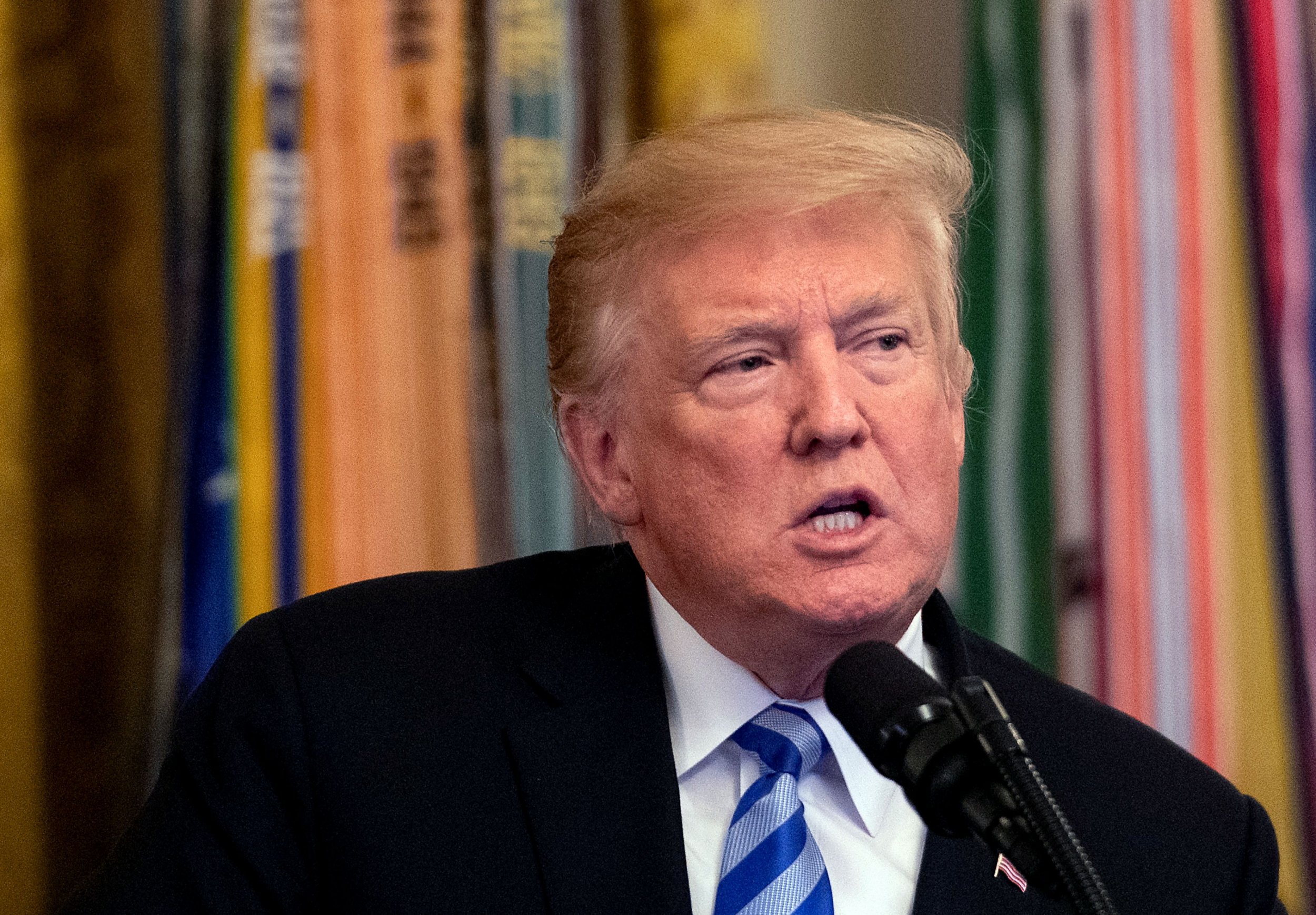 President Donald Trump's foundation was forced to pay $10,000 at a charity auction for a portrait of him because no one else wanted it, his lawyer told a court.
Alan Futerfas told Manhattan Supreme Court Judge Saliann Scarpulla that Trump had to buy the painting at the auction at Mar-a-Lago in Palm Beach, Florida, in 2014 after he submitted the first bid in order to get the auction rolling.
"Some artist puts a painting up for auction, so Mr Trump donates $10,000 to start the bidding," Futerfas told the court, reported The Guardian. "And then when the auction goes on, and no one else bids, he buys the painting."
Instead of forking out the money for the 6-foot painting of himself, which was later displayed at the Trump National Doral Miami resort, Trump is then alleged to have billed his namesake foundation to pay for it.
The painting and its $10,000 cost forms part of a lawsuit filed by Attorney General Barbara Underwood against the Donald J. Trump Foundation, alleging it was in "persistent violation" of federal and state law as Trump used it to advance his personal and business interests.
One claim in the suit alleges that $2.8 million of charitable funds which were raised via the foundation was the used to help Trump's 2016 presidential campaign.
The money was part of $5.6 million that had been raised during a fundraiser for military veterans in Iowa in January 2016.
Yael Fuchs, of the New York attorney general's office, said that the money was an "effective transfer" from the foundation to the campaign and that Trump "completely conflated the identity of the foundation with the identity of the campaign," reports Reuters.
"I think it's beyond dispute that these were improper self-dealing transactions," Fuchs added, according to the New York Post.
Futerfas denied the claims, saying that "every dime, every penny" went to the intended charity.
He argued that the foundation merely passed on funds in a way that honored the donor's wishes. "The key is what is the donor intent," Futerfas told the court. "The money went directly where they wanted it to go. They haven't identified one penny that went from the foundation back to the campaign."
Scarpulla will wait to make a decision on the case until another court rules in an unrelated case on whether a sitting president can be sued in state civil court.