Donald Trump's Executive Order Creates 'mommy and Me Jails,' Says Samantha Bee
Comedian Samantha Bee has mocked President Donald Trump's executive order rescinding the family separation policy, commenting migrant detention camps had gone from "baby interment camps" to "Mommy and Me jails."
Bee took to her show on Wednesday evening shortly after the president announced he was ending the controversial policy that saw families found to be illegally crossing the border into the U.S. separated.
"Yay! No more baby interment camps, just regular internment camps. Cool! That's what we call a win in 2018," Bee said on Full Frontal. "To be clear, I am happy that at least these kids are theoretically are gonna stay with their parents, but Mommy & Me Jails are not a solution."
She added that the U.S. had "tried the family detention things before," commenting that it was "very not good."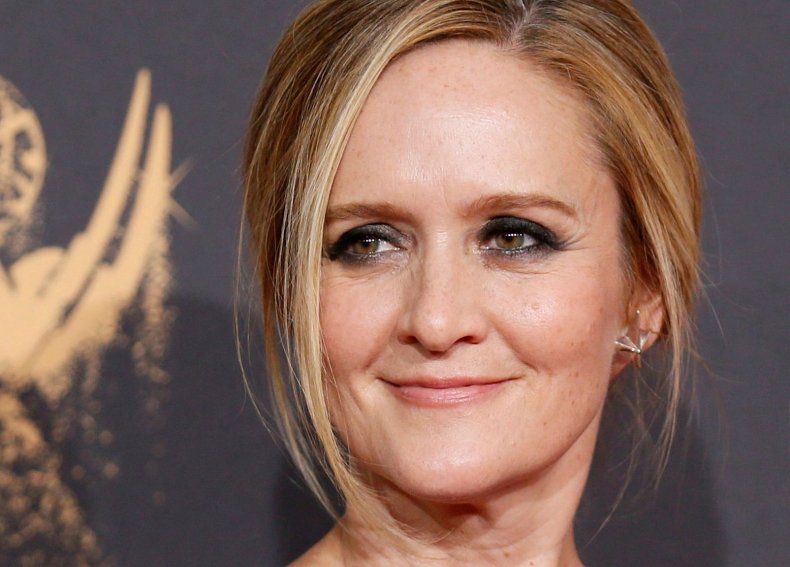 Bee also pointed out that the order ignores the 20-days time limit on detaining children set in the 1997 ruling in the Flores v Reno case. She wondered if Congress would be able to come up with a better solution than either the executive order or the ruling that still alowed children to be detained.
Early critics of Trump's executive order have also questioned whether the administration is attempting to flout the Flores ruling by pledging to keep families together where possible.
Cornell Law professor Stephen Yale-Loehr told CNN: "Politically, this allows the administration to assert that it wants to detain families indefinitely, but a court won't let them do it."
Bee has not been shy about criticizing the Trump administration's border policy, previously facing a backlash after referring to first daughter Ivanka Trump as a "feckless c***" for sharing a picture of her child amid discussion of the family separation policy.