Donald Trump's Favorite Poll Found His Approval Rating Plunged to an All-Time Low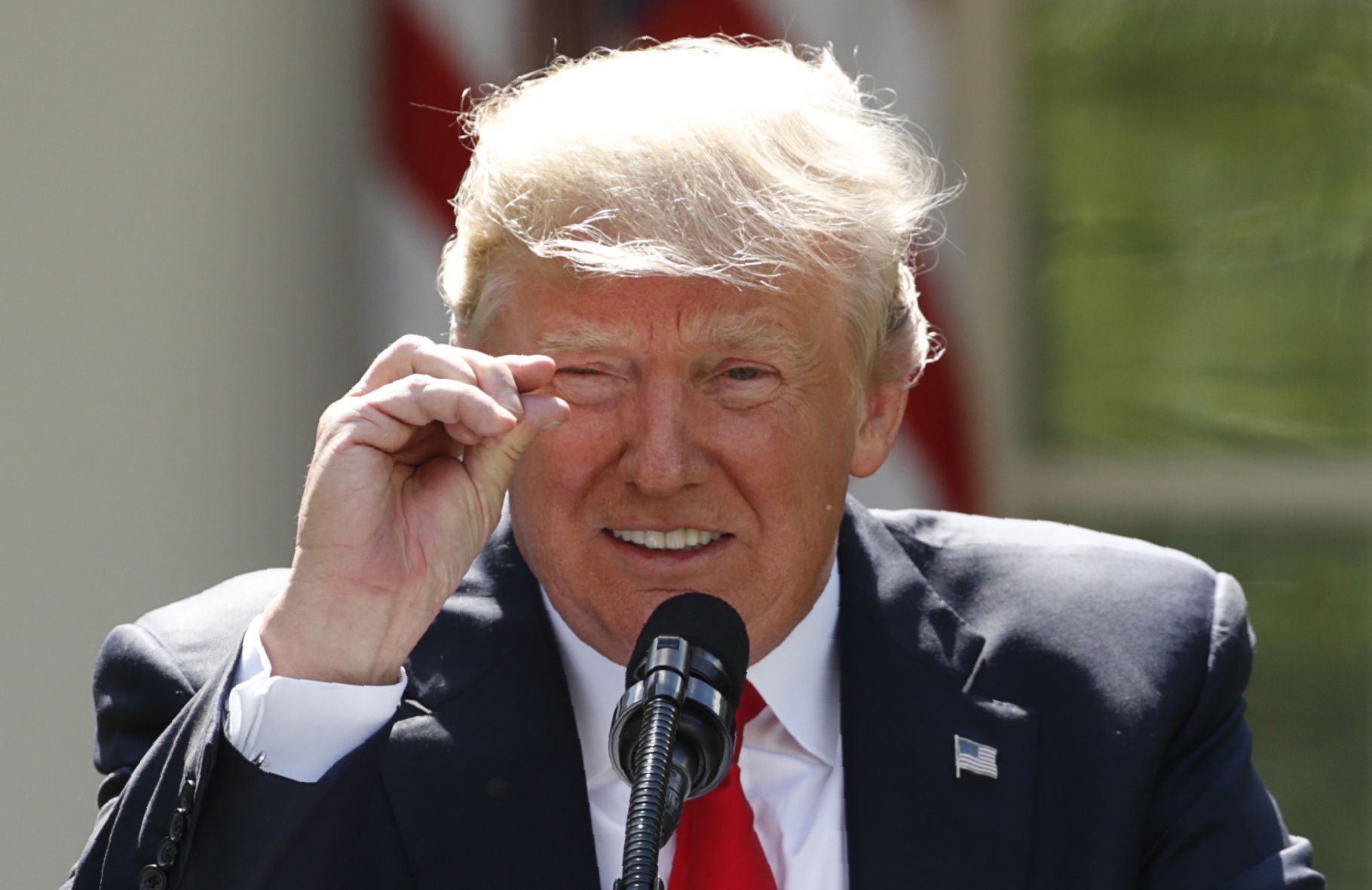 President Donald Trump took to Twitter Monday morning to emphatically tout what he saw as his biggest successes while also claiming the White House was not in chaos amid staff shakeups, ongoing investigations and rumors of infighting.
"Highest Stock Market EVER, best economic numbers in years, unemployment lowest in 17 years, wages raising, border secure, S.C.: No WH chaos!" he tweeted.
But a new poll released Monday seemed to show the American people aren't buying it and don't like the job Trump is doing. Worse yet: The bad result came from the former reality TV star's favorite survey, Rasmussen Reports, a firm often criticized for being right-leaning, and one that has typically found better results for Trump.
The daily tracking poll from Rasmussen found Trump's approval rating had dipped below 40 percent for the first time ever Monday. It pegged his approval at an all-time low of 39 percent, while 61 percent disapproved, which was an all-time high. It's worth noting that most other firms had found Trump's approval fell below 40 percent long ago, and that his average approval rating has typically been below that benchmark.
The Rasmussen poll interviewed 1,500 likely voters over the phone and online. It had a margin of error of plus or minus 2.5 percentage points.
Trump has touted the results from Rasmussen in the past, openly celebrating on Twitter in June after he hit 50 percent in the firm's daily survey. "Great news!" he tweeted alongside a graphic showing Rasmussen's results. A few days later he again tweeted, "The new Rasmussen Poll, one of the most accurate in the 2016 Election, just out with a Trump 50% Approval Rating.That's higher than O's #'s!" In the month and a half that followed, his approval rating has plummeted 11 percentage points in the Rasmussen survey.
Trump's presidency has been characterized by frenzy surrounding the investigation into his potential ties to Russia, which was found by the U.S. intelligence community to have meddled in the 2016 election, and the chaos in the White House (Trump just fired his chief of staff, his press secretary resigned and there are constant reports of battling factions). The GOP plan to gut Obamacare, led by Trump, also imploded last week.
The constant PR battles and precious little normalcy from the White House have led to a steady decline in the president's approval rating. The average approval rating from data-centric website FiveThirtyEight pegged Trump's support at just 38.1 percent Monday, nearing his record low of 38.0 percent per the tracker. That Rasmussen found the president's approval stood at just 39 percent seems to indicate it's only going to get worse.