Donald Trump's Former Campaign Spokeswoman, Katrina Pierson, Says the West Wing Needs a Shake-Up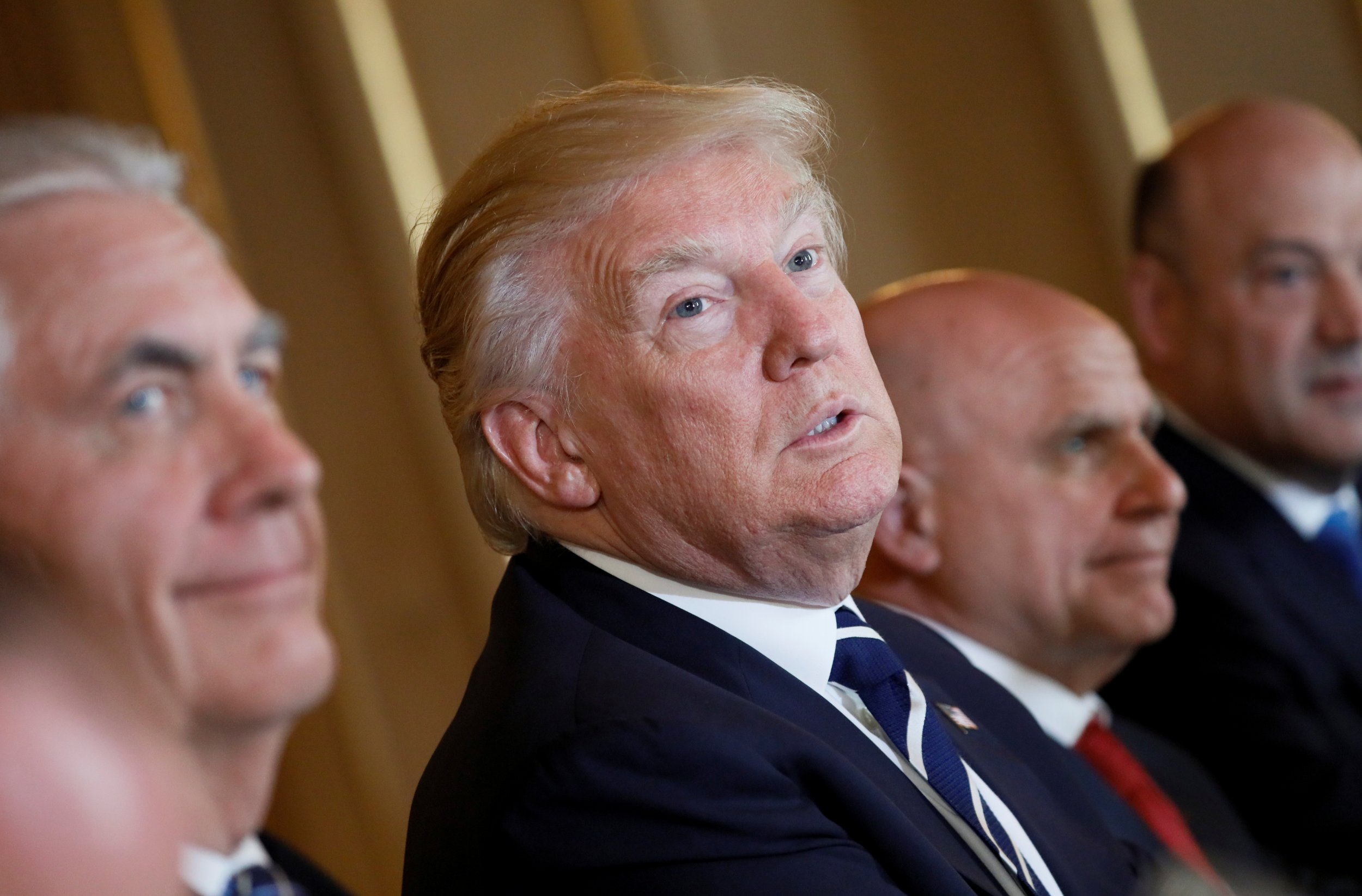 A former Donald Trump campaign spokeswoman has said the White House is in need of an overhaul.
Katrina Pierson's comments come amid rumors the president is considering a big shake-up that could affect everyone from Press Secretary Sean Spicer and Chief Strategist Steve Bannon to Chief of Staff Reince Priebus.
"What is happening today, especially with all of these leaks, no one's been held accountable," Pierson told Fox News on Monday.
She added, "And that is the chief of staff's responsibility, and I believe that needs to be addressed."
Interest in Trump's potentially mulling a reshuffle of key White House players subsided somewhat during his first trip abroad since taking office, but the subject is on the table once again since his return to more information leaks. Communications Director Mike Dubke has already tendered his resignation, and there is speculation Priebus may be going next.
In the middle of May, an anonymous source told Axios's Mike Allen that a number of Trump's team members were facing the ax.
"He's frustrated, and angry at everyone," the anonymous source said. "The advice he's getting is to go big—that he has nothing to lose. The question now is how big and how bold. I'm not sure he knows the answer to that yet."
Trump has struck out at leaks from the White House on a number of occasions, referring to them as "fake news"—particularly those concerning information about the investigation into Russia's interference in the U.S. election.
Most recently, the FBI announced that meetings between Trump's son-in-law, Jared Kushner, and Russian officials were being looked into, following news from The Washington Post that he had attempted to open a backchannel of communications with Moscow.
The president responded with the suggestion that the leaks were "fake news," and he followed up with a tweet on Tuesday that suggested he believed the entire investigation was unwarranted.
Trump wrote, "Russian officials must be laughing at the U.S. & how a lame excuse for why the Dems lost the election has taken over the Fake News." Speaking of so-called fake news, Trump's White House staffers have at times been subject to ridicule after insisting Trump's inauguration crowd was the largest in history or that there was a massacre in Bowling Green, Kentucky, among other examples.
Donald Trump's Former Campaign Spokeswoman, Katrina Pierson, Says the West Wing Needs a Shake-Up | U.S.