Donald Trump's Presidential Website Hacked and Defaced
Former President Donald Trump's presidential website, action.donaldjtrump.com, was hacked and defaced on Monday morning.
Website visitors were brought to a page that had been taken over by Turkish hacktivist group RootAyyildiz.
"Do not be like those who forgot Allah, so Ally made them forget themselves. Here they really went astray," the site read.
The message was also written in Turkish.
Links to the hackers' Instagram and Facebook were also listed on the webpage.
RootAyyildiz has claimed responsibility for a number of other cyberattacks targeting politicians around the world.
A declassified report released by the National Intelligence Council in March listed the group's hack on the Biden-Harris presidential campaign website, vote.joebiden.com, which lasted more than a day.
"In November, hackers promoting Turkish nationalist themes breached and defaced a website previously established for a candidate in the U.S. presidential campaign, according to U.S. cybersecurity press," the NIC stated in the report.
Biden's website displayed a message in Turkish with the country's flag and a photo of the 34th Sultan of the Ottoman Empire, Abdul Hamid II.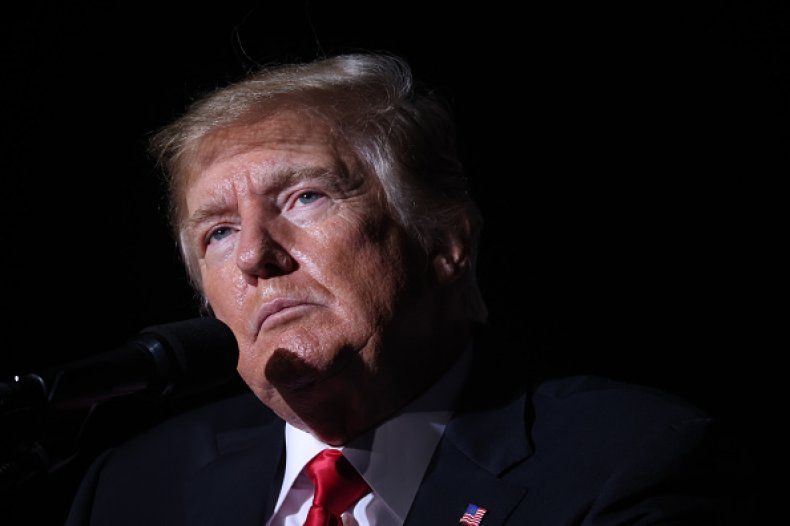 Trump's "about" section of his website was also hacked back in October 2020.
The page was replaced with one that claimed the site had been "seized" and listed a series of allegations claiming his administration was responsible for the coronavirus pandemic and foreign interference in the 2020 elections.
"We have evidence that completely discredits Mr Trump as a president. Proving his criminal involvement and cooperation with foreign actors manipulating the 2020 elections," a message on the hacked site said.
At the time, Trump's team said they were aware of the hack but that there was no threat of a data breach due to the disruption.
Trump is expected to provide a videotaped testimony from New York City on Monday for a case about his security team's crackdown on a protest outside Trump Tower in the early days of his presidential campaign in 2015.
Video showed one of the demonstrators being struck in the head by Trump's then-head of security Keith Schiller while trying to retrieve a protest sign Schiller confiscated.
Lawyers are seeking a deposition from Trump to determine if he is responsible for Schiller's conduct.
Trump had previously stated in a 2016 affidavit that he shouldn't be deposed because he was unaware of the altercation and was not involved in hiring security personnel.
However, State Supreme Court Justice Doris Gonzalez of the Bronx ordered the deposition to be held on Monday.
The suit is one of at least 10 civil cases pending against Trump.
Newsweek reached out to Trump's office for comment.