Donald Trump's Wrong: Russia's, Not China's, Influence Operations Are the "the Greatest Cyber Threat to U.S. Elections," Experts Warn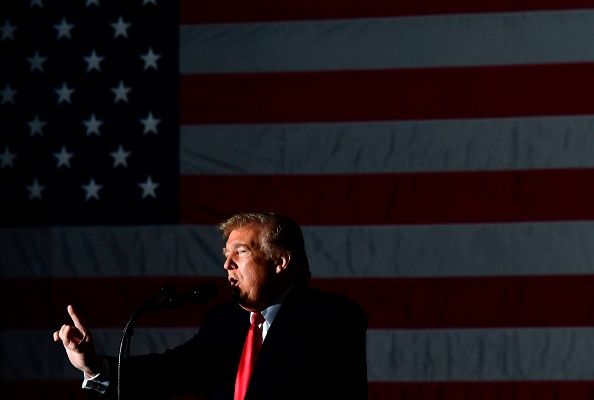 Despite sweeping statements from President Donald Trump accusing China of election interference, new research from the Washington, D.C.-based think tank Center for Strategic and International Studies (CSIS) shows that over 80 percent of cybersecurity experts consider Russia the main threat to the 2018 midterm elections.
The biggest risk experts identified is Russian-led online influence operations and espionage against political candidates, but at least one-third of the analysts surveyed claimed that Russia could also target voting systems and voter registration lists.
Meanwhile, far fewer experts are concerned about Chinese influence operations. While exactly 81 percent of the experts surveyed said Russian influence operations are "the greatest cyber threat to U.S. elections," only 10 percent said the same about Chinese influence operations. Iran came in a distant third, with only 2 percent of experts claiming that the Islamic Republic poses the greatest risk.
The findings are in stark contrast to the statements by many key members of the Trump administration. Officials from Vice President Mike Pence to FBI director Christopher Wray have singled out China and Chinese influence operations as a threat to U.S. elections and national security.
"Regrettably, we found that China had been attempting to interfere in our upcoming 2018 election, coming up in November, against my administration," President Donald Trump told the United Nations Security Council in late September.
Nevertheless, experts note that there has been little evidence of China's engagement in the type of election interference Russia has been accused of. Over the past year, over a dozen Russians have been indicted for their efforts to influence the 2016 presidential elections.
"When Trump spoke at the U.N. and made this allegation, it was a pretty big surprise for most China watchers and certainly for the Chinese. There is no question that China has public diplomacy here like we do there, and there is no question they have an agenda that's different from ours," Graham Allison, a political scientist at the Harvard Kennedy School, told Newsweek. "In the case of Russia's interference, there's chapter and verse, with details, so the claims put out by the Director of National Intelligence and the Justice Department gives observers reasons to believe that the Russians did something, and it's interference that's unusual."
Most recently, on October 19, the Justice Department indicted a Russian woman named Elena Khusyaynova for attempting to meddle in the upcoming 2018 elections by supporting a project that aimed to "sow discord in the U.S. political system" by spreading misinformation online.
"This case serves as a stark reminder to all Americans: Our foreign adversaries continue their efforts to interfere in our democracy by creating social and political division, spreading distrust in our political system, and advocating for the support or defeat of particular political candidates," Wray said at the time.