The story of Kanye West's Donda is an all-too-familiar tale of an album's release being delayed time and time again. West has taken it even further this time by taking part in multiple listening parties, teasing fans with an album that had failed to materialize.
Fans believed the release was getting close in early August, after Apple Music posted a pre-order option with a release date of August 7.
Despite this, fans had to experience further broken promises from their favorite artist as he continued to tease with listening parties.
Eventually, the album dropped on Sunday August 29. West has reportedly since said this was done without his permission, and has indicated one of the songs on the album was also removed without his say-so.
Regardless of how the album got out, it is now here and fans can listen, finally knowing what tracks are on the record.
Tracklist For Kanye West's 'Donda'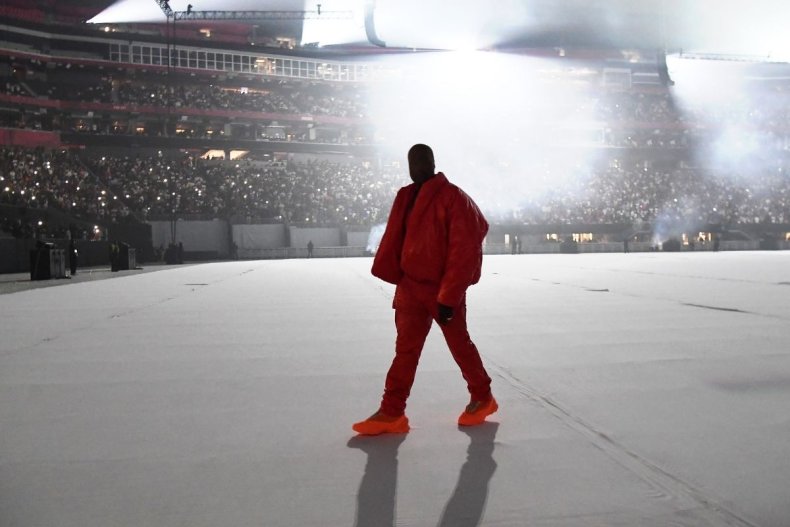 Here is the full tracklist for Donda.
Donda Chant (Ft. Syleena Johnson)
Jail (Ft. Francis and the Lights & JAY-Z)
God Breathed (Ft. Vory)
Off the Grid (Ft. Fivio Foreign & Playboi Carti)
Hurricane (Ft. Lil Baby & The Weeknd)
Praise God (Ft. Baby Keem & Travis Scott)
Jonah (Ft. Lil Durk & Vory)
Ok Ok (Ft. Fivio Foreign & Lil Yachty)
Junya (Ft. Playboi Carti)
Believe What I Say
24 (Ft. Vory)
Remote Control (Ft. Young Thug)
Moon (Ft. Don Toliver & Kid Cudi)
Heaven and Hell
Donda (Ft. Ariana Grande & Tony Williams)
Keep My Spirit Alive (Ft. Conway the Machine, KayCyy & Westside Gunn)
Jesus Lord (Ft. The LOX, Jay Electronica, & Swizz Beatz)
New Again (Ft. Chris Brown)
Tell The Vision (Ft. Pop Smoke)
Lord I Need You
Pure Souls (Ft. Roddy Ricch & Shenseea)
Come to Life
No Child Left Behind (Ft. Vory)
Jail, Pt. 2 (Ft. Marilyn Manson and DaBaby)
Ok Ok, Pt. 2 (Ft. Shenseea & Rooga)
Junya, Pt. 2 (Ft. Playboi Carti & Ty Dolla Sign)
Jesus Lord, Pt. 2
There have been other tracks listed which some have thought could be possible additions, but they did not appear on the final album.
These include, "Glory" (Ft. Dr Dre and Snoop Dogg) and "Daylight" (Ft. Vory).
Other tracks have caused some issues for West, with performers being allegedly removed from the final track.
Soulja Boy was reportedly to appear in "Remote Control," but took to Twitter to share his disdain after his verse seemed to have been removed.
Marilyn Manson and Ariana Grande's vocals, though still included, are very subtle, and could easily be missed if you didn't know they were there.
Newsweek has contacted West's reps for confirmation about the missing verses.
When Did 'Donda' Come Out?
The 10th studio album from West finally came out on August 29.
Donda was originally set to come out back in July 2020, but that seems a far and distant memory.
On July 22, West hosted a pared-down listening party at Atlanta's Mercedes-Benz Stadium, with just him dancing away in the center of the arena.
This was a precursor to the July 23 release date, which never came through.
On August 5, West hosted a second listening party, this time with some pyrotechnics and a departure by levitating through the sky, ahead of the August 6 release date.
Though Apple Music's preview link to the album suggested an August 7 release, this also didn't happen.
Following this and more listening parties, the album was released on August 29, though West took to Instagram to share his anger at this, claiming it came out without his permission.
Though in his comment he said the song "Jail Pt. 2" was blocked from being on the album, due to the now controversial figures DaBaby and Manson being present on the song, the track is still able to be heard on Spotify.
Are Kanye West and Kim Kardashian Back Together?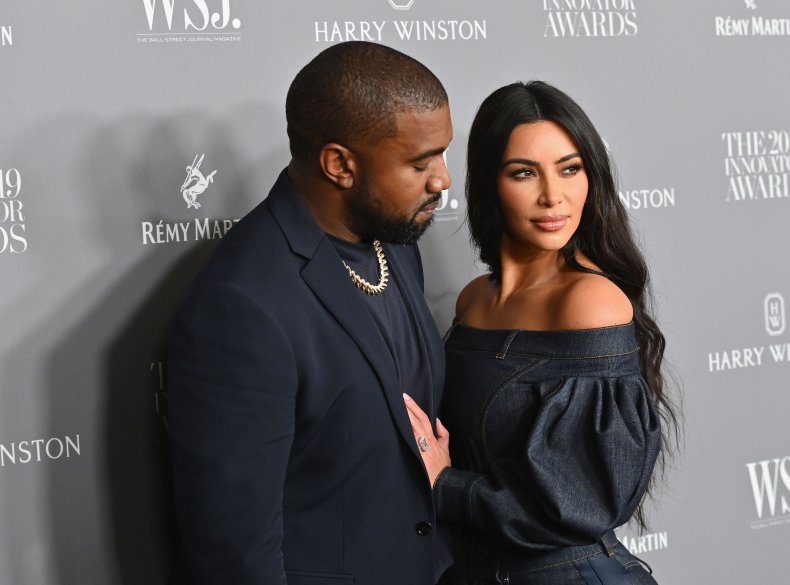 One regular presence at the Atlanta listening parties has been the Kardashian clan, notably Kim Kardashian and her sister Khloé Kardashian and their children.
Kim Kardashian appeared at both listening parties, sharing pictures and images online of her experience.
Given it was reported the pair were splitting in January 2021, this has made fans wonder if they might be back together.
Court documents show Kim Kardashian filed for divorce from West in February this year, filing that neither would seek spousal support and they would share custody of their children.
At present, nothing has indicated the divorce is no longer being sought, which would suggest Kardashian is supporting her children's father at these listening parties, rather than signaling a reconciliation.
Newsweek has approached Kardashian's legal team for comment.