Donetsk Rebel Leader Wounded on Ukraine Frontline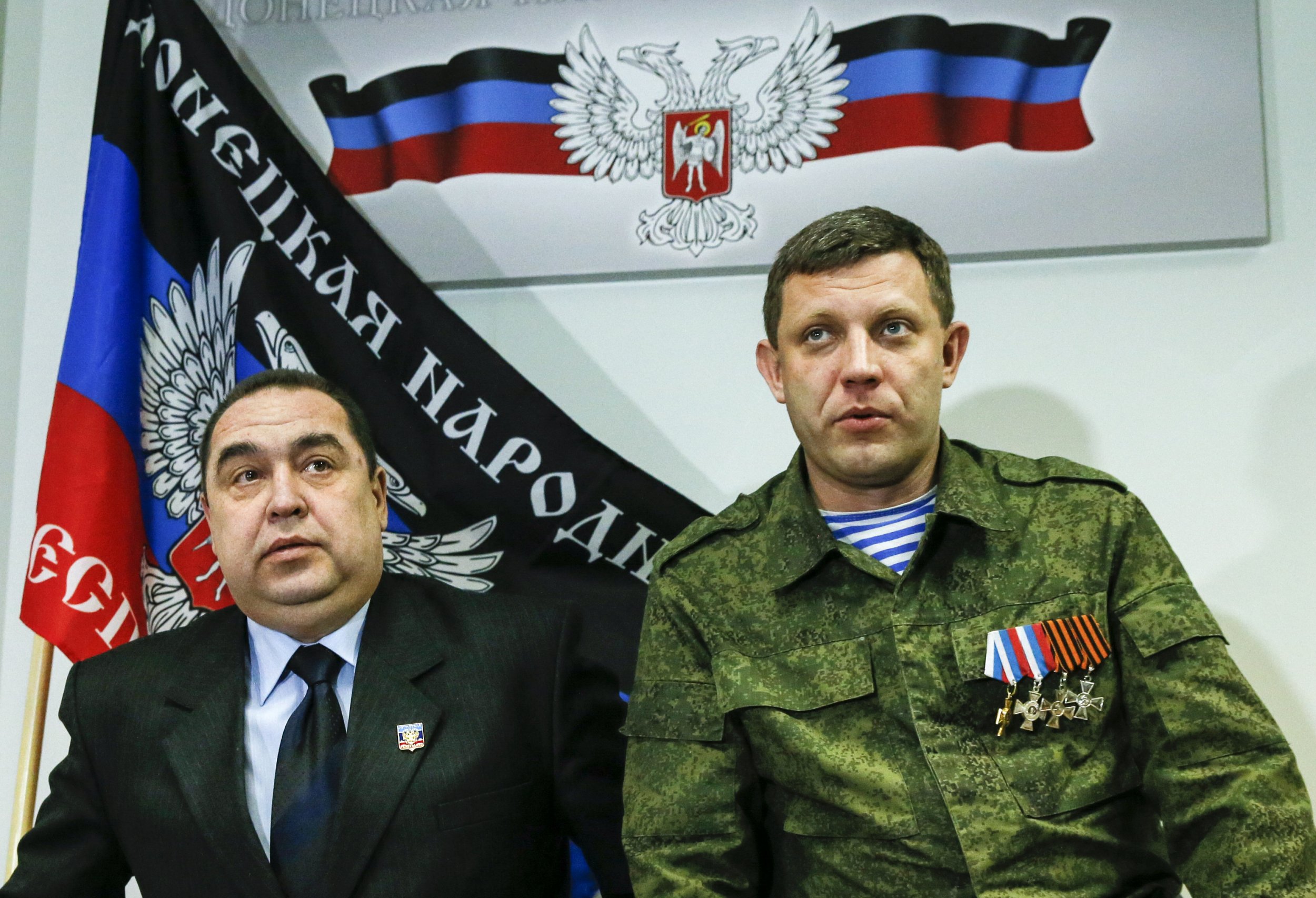 Alexander Zaharchenko, the appointed leader of the pro-Russian separatist group calling itself the Donetsk People's Republic (DNR) has been wounded during fighting between Ukrainian army forces and the DNR near the railway town of Debaltseve.
Initial reports that Zaharchenko had been "accidentally shot in the ankle during intense gunfire," while raiding a central street in Debaltseve emerged on Russian language news site Life News last night, which ostensibly reports on the Ukrainian crisis.
According to the report Zaharchenko was rushed to hospital in the town of Alchensk, east of Debaltseve, to be X-rayed, though it was emphasised that there was no threat to the separatist leader's life and that he was in "excellent" condition.
The agency then published an exclusive interview with Zaharchenko in hospital alongside Igor Plotnitsky the leader of the other branch of pro-Russian separatists in eastern Ukraine - the Luhansk People's Republic (LNR) - who was visiting him.
In it, Zaharchenko played down his injury, saying "nothing serious has happened," but urged his supporters not to be squeamish about fighting. "We will deal with health when peace comes," he said. "Until then, health does not belong to us."
Meanwhile Plotnitsky took a swipe at Ukrainian president Petro Poroshenko, whom he accused of "walking in circles, giving English-language interviews."
Plotnitsky is renowned for his colourful media appearances, having previously challenged Poroshenko to a televised duel in November, which he said would decide the fate of the war in east-Ukraine.
Today, Russia's state news agency Ria Novosti confirmed that Zaharchenko had been wounded and hospitalised, citing DNR's spokesman Maxim Leshtenko, as a source.
According to Leshtenko, however, Zaharchenko was currently undergoing rehabilitation treatment in Donetsk and not Alchensk, which is in neighbouring Luhansk.
Fighting near Debaltseve has flared up since Ukraine and Russia agreed a ceasefire deal last week, which supposedly began on Sunday, with conflicting reports from both sides as to who was in control of the town.
Poroshenko said this morning that 80% of Ukraine's troops had performed an "organised withdrawal" from the town, while the spokesperson for military operations in the region told Ukrainian press there were still "street skirmishes" in Debaltseve. Pro-Russian separatists claimed they had taken most of the town yesterday.