Don't Hold Out Hope for a 'Game of Thrones' Movie Any Time Soon
Brace yourselves, Game of Throne fanatics, prequels are coming. However, folks looking forward to Game of Thrones movies may not want to hold their breath. HBO/HBO Max chief Casey Bloys spoke with Entertainment Weekly on Tuesday and revealed that though there's plenty of Thrones content in the works, a movie won't be part of the plan.
Bloys told the publication, "Nope. That's not something we've talked about," when asked about the rumors surrounding Thrones films.
Entertainment Weekly also asked about how many prequels could be part of the Game of Thrones universe. Though Bloys didn't give a specific answer, he noted that however many HBO does, will be done "correctly." "As you know, [author] George R.R. Martin has created a very large and detailed universe. What's great about it is there are roadmaps and histories and characters that lend themselves to adapting for TV," he explained.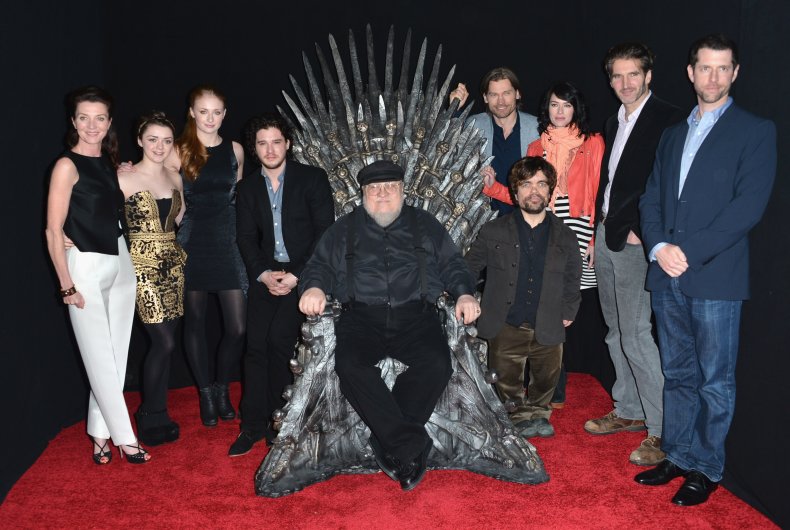 "I really try to talk to the team about what are the stories we're telling, what are the characters worth highlighting? The number of shows that I want are the number of shows that are good. So I try to let that be our guide as opposed to picking a number and working backwards. If the show is good, that's what we'll do." Bloys also noted that there could potentially be as many as three or five or even 10 prequels for Game of Thrones, but don't hold him to it.
When pressed further about a specific number, Bloys responded: "We'd be lucky to have more than one. But I want it to be a show that everybody feels really excited by and these shows are hard to get right. So we want to make sure we take our time and do it correctly."
The House of the Dragon prequel series is slated to start filming in April, Bloys added, and will premiere in 2022 if all goes smoothly. HBO's official synopsis of the upcoming show states: "Based on George R.R. Martin's book Fire & Blood, the series will tell the story of House Targaryen (aka the house that gave us the Mother of Dragons herself, Daenerys Targaryen) and take place 300 years before the events of Game of Thrones."
Game of Thrones originally ran on HBO from 2011 to 2019. During its tenure, it won 59 Emmy Awards and one Golden Globe.
As far as an update on the books go, author of the fantasy series George R.R. Martin revealed in a blog post on February 4 that he wrote "hundreds and hundreds of pages" of The Winds of Winter last year. "Why? I don't know. Maybe the isolation. Or maybe I just got on a roll. Sometimes I do get on a roll," he wrote.
However, he added that he has "hundreds of more pages to write to bring the novel to a satisfactory conclusion," and has no prediction for when he will finish Winds of Winter. "Every time I do [make a prediction], a**holes on the internet take that as a 'promise,' and then wait eagerly to crucify me when I miss the deadline. All I will say is that I am hopeful."
All eight seasons of Game of Thrones are available on HBO and HBO Max.