George R.R. Martin Takes 'Winds of Winter' to Cabin Where He Finishes Books
George R.R. Martin has returned to the cabin retreat that was once described as the place he goes to complete a book.
"I am back in my fortress of solitude again, my isolated mountain cabin," Martin wrote in a Saturday blog post. "I am back on the mountain again... which means I am back in Westeros again, once more moving ahead with Winds of Winter."
Martin writing at his cabin has long been an encouraging sign for readers of his A Song of Ice and Fire series awaiting the upcoming Winds of Winter. Close Martin watchers, like Jeff Hartline of the NotACast ASOIAF Re-Read podcast, have previously pointed out how stays in Martin's New Mexico cabin—which the author sometimes referred to as his "bunker"—coincided closely with the completion of the previous book in the series, A Dance with Dragons.
Of course, Martin has also taken The Winds of Winter to his cabin before, leading to failed previous predictions of the latest entry's imminent completion. In November of 2018, the Wall Street Journal even described Martin's "remote mountain hideaway," as the "cabin he visits when he wants to hunker down to finish a book." Two years later, and there's still no obvious end in sight for The Winds of Winter or the overarching series begun in 1996's A Game of Thrones.
But while previous profiles of Martin may have overemphasized the role his remote cabin plays in the final stages of his writing process, his latest blog post at least indicates that significant progress is being made. Martin emphasizes how his current progress is different from the kind of work he was getting done previously.
"Once upon a time, I actually wrote my books and stories in the house where I lived, in a home office," Martin said. "But some decades ago, wanting more solitude, I bought the house across the street and made THAT my writer's retreat. No longer would I write all day in my red flannel bathrobe; now I would have to dress and put on shoes and walk all the way across the street to write. But that worked for a while."
The Game of Thrones author described how he soon needed multiple assistants to handle the mail, field the phone calls and grapple with all the other demands on his time. Now he has five assistants, who manage everything from Martin's charitable foundation to the movie theater and bookstore he owns in Santa Fe, New Mexico.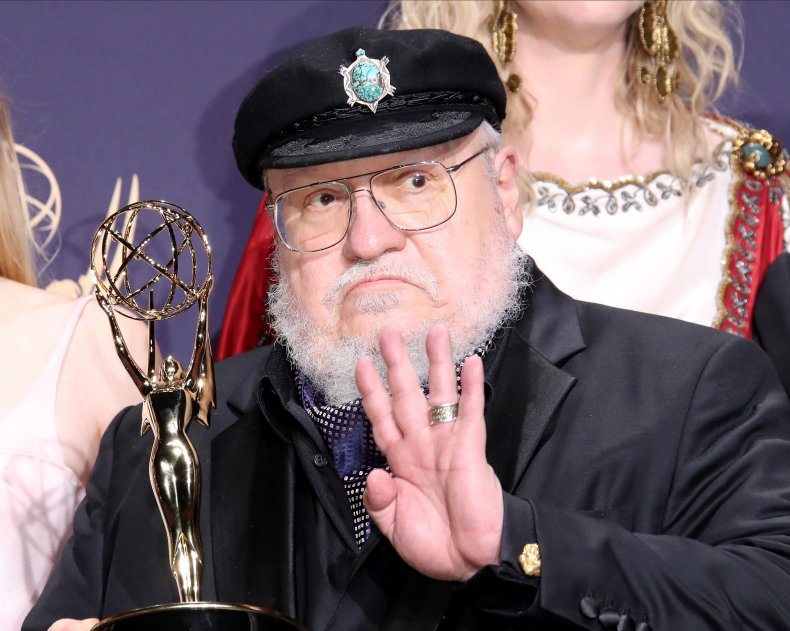 In the blog post, Martin describes himself as "drowning" before he found the mountain cabin retreat.
While Martin characterizes life at the cabin as "very boring," it's easy to see why he gets so much writing done there. He describes his writing process as heading to his computer right when he wakes up, where an assistant brings him coffee and he starts to write.
"Sometimes I stay at it until dark," Martin said. "Other days I break off in late afternoon to answer emails or return urgent phone calls."
Whatever the minor day-to-day differences are like, Martin's return to the cabin provides vast swathes of uninterrupted writing time. Martin describes himself as losing track of time, as "weeks and months go by" without leaving the cabin. While Martin laments the loss of any work-life balance, he also compared his current writing routine to some of the most productive periods of his writing career.
Martin's latest update echoes a June blog post that also described him making significant progress. In that update, Martin wrote about completing three chapters in less than two weeks, but emphasized that he still had "a long way to go."
"I wonder if I will ever figure out the secret of having a life and writing a book at the very same time," Martin concludes. "For the nonce, it is what it is. My life is at home, on hold, and I am spending the days in Westeros with my pals Mel and Sam and Vic and Ty. And that girl with no name, over there in Braavos."
Without making any promises regarding a Winds of Winter release date, Martin at least confirms that he hasn't given up on completing his own version of what's ahead for Melisandre, Samwell Tarly, Victarion Greyjoy, Tyrion Lannister and the girl with no name, the former Arya Stark.