Don't Let Governments Bury Bad News During The Royal Wedding | Opinion
In newsrooms around the world, schedules are being cleared ahead of Harry and Meghan's big day, yet in boardrooms and around cabinet tables, more Machiavellian royal wedding plans are being hatched. On Saturday (19 May) a slew of controversial reports and embarrassing statistics will be stealthily published by governments and businesses in the hope they will be obscured behind a haze of confetti.
The practice of using big global events to distract from unpopular news is nothing new. Emperors, monarchs and tsars have employed the tactic for millennia and even Hamlet's uncle, Claudius, uses the King's funeral to slip out news of his "o'erhasty marriage" to his sister-in-law.
In 2001, a British government apparatchik was forced to resign after it emerged that she had emailed colleagues on the morning of the 9/11 attacks suggesting it was "a very good day to get out anything we want to bury." But in this hyperconnected age of 24 hour news and social media, will this strategy still work?
There is no getting around the fact that people across the world are obsessed with the British royals in general and royal weddings in particular. In 2011, the wedding of Kate and William attracted a reported audience of two billion people: more than a quarter of the world's population. And this week's nuptials are likely to attract a similar viewership.
In towns and cities across the UK, giant screens are being erected, and in America the royal wedding has colonized TV schedules across the networks, with even the Weather Channel devoting its long range forecasts to the weather in Windsor.
From India, where reality wedding shows are a televisual staple, to Thailand, where the monarchy is revered, people will be gathered around screens. Cyber space will be filled with webcasts, podcasts and vodcasts. Instagram and Twitter newsfeeds will be clogged with royal wedding hashtags, analysing and commenting on every aspect of the happy occasion. From the Russian Steppes to the deserts of the Sahara, the world will be tuning in, and turning their attention away from the troubles of the world.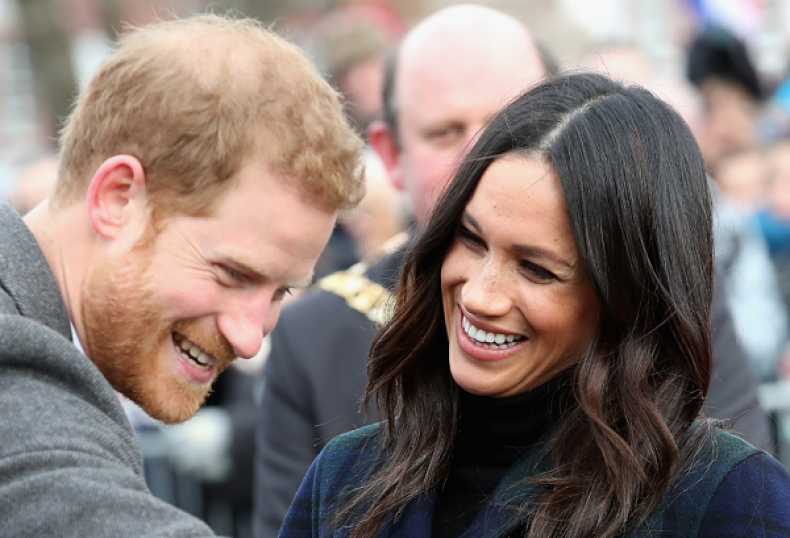 At another wedding last month, this time in Yemen, celebrations were cut short by a Saudi-led airstrike. More than 30 people, including the bride, were killed in a country where 22 million people are currently in need of humanitarian aid.
In the midst of stories like this that fill our timelines and trouble our souls, the pomp and opulence of the royal wedding may seem at best an irrelevance and at worst an obscenity. But it also helps to explain why it is so popular, offering as it does a much needed escape from the venality and mindless cruelty that dominate the headlines.
But coverage of the wedding need not only be about mindless escapism focusing on pageantry, hats and unexpected distractions such as Pippa's bum—an obsession that gripped the media in 2011.
The arrival of Meghan Markle—a woman directly descended from the plantation slavery of America's Deep South—offers an opportunity to openly discuss bigger issues of race and class and gender. It opens a window not just on the inequities of the British class system but wider inequalities around the world. It exposes deep-seated racial and class prejudices that run deep within society. Whilst Meghan Markle is unlikely to ever become a feminist icon or a class warrior, the arrival of Lady Meghan may yet challenge rather than reinforce some deep-seated prejudices.
Tomorrow, all eyes will be on St George's Chapel at Windsor Castle. News channels will shift their gaze from Gaza and Caracas and away from the shenanigans on Capitol Hill and in Companies House.
Whilst the royal wedding is a moment in history deserving of coverage and a welcome distraction from the strife-filled news cycle, it is more important than ever that journalists stay vigilant. While the attention of the world is averted we must be alive to attempts to slip out negative stories, and we must prepare ourselves to dig up any bad news that is buried.
Stefan Simanowitz is a journalist and commentator.
The views expressed in this article are the author's own.​​​​