'Don't Say Gay' Bill Aimed At Florida Teachers May Violate Students' Right to Free Speech
A new bill being introduced in Florida is aimed at banning teachers from discussing sexual orientation or gender identity in their classrooms, but it's the speech rights of students that the proposed legislation could infringe on.
The Parental Rights in Education bill, dubbed the "Don't Say Gay" bill by critics, would prohibit school districts from "encouraging classroom discussion about sexual orientation or gender identity in primary grade levels or in a manner that is not age-appropriate or developmentally appropriate for students."
While courts have typically given great deference to educators in regards to curriculum matters—allowing teachers over lawmakers to decide which pedagogical techniques or subjects are appropriate for the classroom—this particular bill presents a different issue.
Because public school teachers are government employees who are paid to deliver the curriculum that's been assigned to them, it would be a tough legal challenge for an individual teacher to bring against the state legislature.
However, if the legislation takes effect in June, it could prompt parents of students to take legal action should they feel like such a law would prevent their child from exercising their freedom of speech at school.
"The Supreme Court has made it clear that public school students at all age levels possess First Amendment rights," Clay Calvert, a law professor at the University of Florida, told Newsweek. "If a student is just talking about his or her sexual orientation or sexual identity as part of their own speech—and not as part of the curriculum—the school is going to have to show that the speech causes substantial and material disruption of the educational atmosphere."
"Say you've got students who want to talk about [LGBTQ issues] and now you can't encourage it—you shut it down," he said. "That's problematic."
In 1969, the Supreme Court held that schools could not shut down student speech without passing the "substantial disruption" test established in the landmark case Tinker v. Des Moines Independent Community School.
In a hypothetical situation, if a teacher in Florida were to shut down a discussion about sexual orientation or sexual identity that was raised by a student, they could be sued by the student unless they could prove that the speech substantially interfered with the operation of their class.
"It's a complex issue because it really is about how much a state legislative body can do to limit speech and limit expression in the classroom about a matter of public concern and a matter of personal concern," Calvert said.
"You can imagine a child who is questioning their sexual orientation at a young age and then being shut down by a teacher who says, 'Well, by law, unfortunately, we can't encourage discussion of this,'" he added. "It takes it off the table."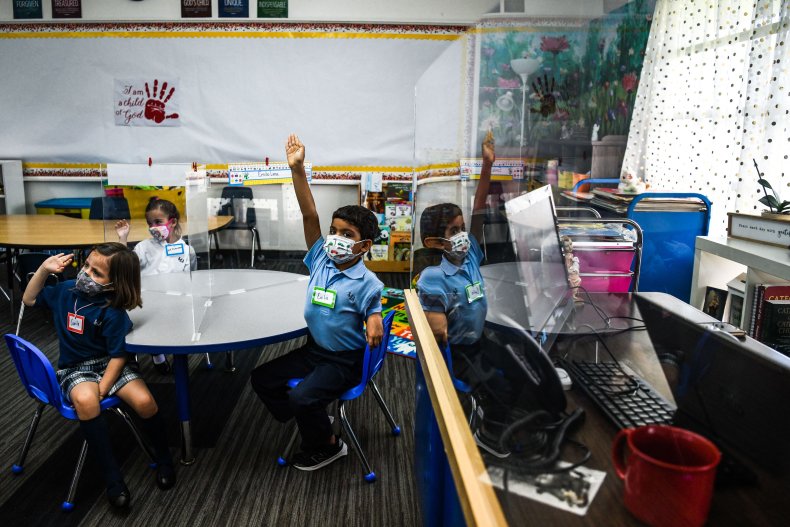 While the bill's proponents argue that it would defend the rights of parents, LGBTQ rights activists have criticized the bill, warning that it could hurt children who are still figuring out their sexual identity.
Last week, Chasten Buttigieg, husband of Transportation Secretary Pete Buttigieg, accused lawmakers of "purposefully making [Florida] a harder place for LGBTQ kids to survive in."
"I don't think this is really about parents' rights. Parents' rights to do what? Tell LGBTQ kids they don't belong? To push LGBTQ families away and into the closet?" Buttigieg told CNN on Tuesday.
The bill in Florida is the latest development in an intensifying debate over what should be taught in public schools.
This week, Texas Governor Greg Abbott introduced a Parental Bill of Rights which would amend the state's constitution to "reinforce that parents are the primary decision-makers in all manners involving their children."
In Virginia, Governor Glenn Youngkin set up a tip line for the public to report teachers who are being "inherently divisive."
"[The Parental Rights in Education bill] is part of a larger battle nationwide about who controls the curriculum today: parents or educators?" Calvert said. "It's the same thing as, 'Should I be compelled to talk about critical race theory?' That's the big picture."