DoorDash Driver Shot to Death While Delivering Food in California
A suspect has been arrested by detectives investigating the murder of a food delivery driver.
DoorDash worker Andrew Satavu was shot after he had just dropped off some food in the 1600 block of Gardenia Road in Modesto, California.
The 56-year-old was killed on April 18, but on Tuesday the case jumped forward as police released footage of a "vehicle of interest" they wanted to track down.
Just hours later, police took the murder suspect, 46-year-old Mario Esparza of Modesto, into custody.
Modesto Police Department (MPD) uploaded a statement on their Facebook page on Wednesday, saying: "An arrest has been made in the homicide investigation of Andrew Satavu, a Door Dash driver delivering food... Andrew had just delivered a food order to a customer when witnesses reported hearing gunshots. When officers arrived, Andrew was located in his vehicle suffering from gunshot wounds. Andrew did not survive his injuries.
"Detectives with MPD's Violent Crimes Unit were able to identify the suspect using surveillance located during the investigation. A warrant was issued for the suspect's arrest. On Tuesday, May 10, 2022 at approximately 4:45 p.m., the suspect was contacted during a traffic stop by the California Highway Patrol on Interstate 405 near Carson, California. The suspect, 46-year-old Mario Esparza of Modesto, was released to our custody and has been booked for murder.
"MPD would like to acknowledge the hard work of our detectives and officers who were relentless in seeking justice for the Satavu family and friends."
Investigators from the Violent Crimes Unit had previously asked for the public's help in identifying what appeared to be a four-door, late 1990s Toyota Camry.
A clip of the vehicle the police were looking for, captured by a security camera, had been uploaded to Modesto Police Department's (MPD) Facebook page on Tuesday (May 10).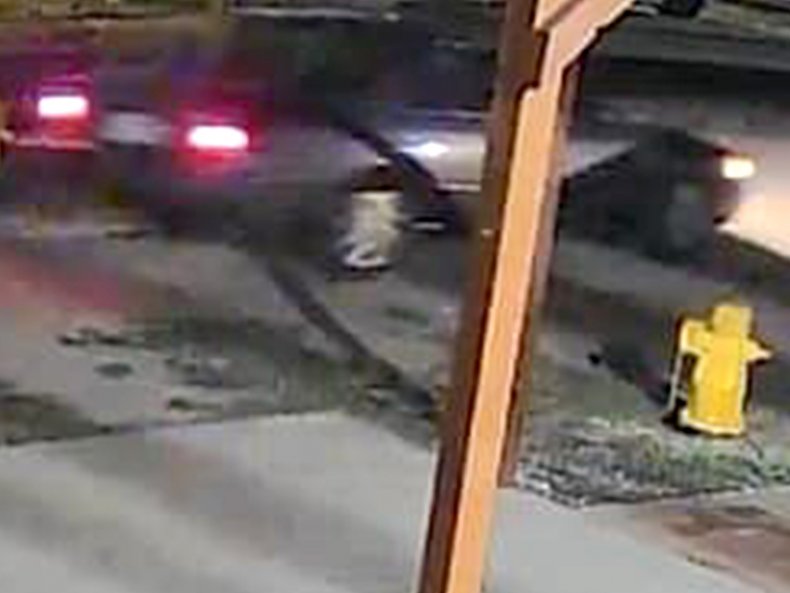 The caption read: "Detectives are asking for the public's help in identifying the vehicle in this video which is considered a vehicle of interest in this investigation.
"The vehicle appears to be a late 90's, four-door, Toyota Camry. Please provide your tips to Detective Ridenour at 209-495-9844 or via email at RidenourDM@Modestopd.com or call Crime Stoppers at 209-521-4636 to remain anonymous."
A heartbreaking reply beneath the post, from Alexia Satavu, said: "Thank you for sharing! Thank you Modesto Police Department and Detective for everything you are doing for my dad."
The short clip of the Modesto incident shows a car making its way relatively slowly along a road. There is no sound on the video and nobody can be seen inside the vehicle.
Andrew Satavu was found dead in his car after police responded to reports of a shooting around 9:45 p.m. on April 18. He had reportedly been shot multiple times.
He left behind five children, the youngest of whom was just eight.
His widow Katia Satavu, who also drove for DoorDash, told the Modesto Bee news site: "He was the best husband. He was a great father."
Speaking at their Modesto home, she added: "He was an honest, hardworking man. And working is how he lost his life."
The family believe the motive for the killing must have been a robbery or a carjacking gone wrong.
His grown-up son Marcus said his dad originally came from Fiji and supported his family back there for more than 30 years. He described his father as creative, musical, and sporty. "He always lived life to the fullest," he added.
Newsweek has reached out to the Modesto police for further information.
The murder comes just months after the shooting of another DoorDash driver. Mother-of-three Cheryl McCormack, 51, was fatally shot by two robbers who approached her after she ran out of gas. In February, Baltimore Police arrested a 16-year-old boy on suspicion of first-degree murder.
Update 05/11/22, 1:20 p.m. EDT: This article has been updated with a Modesto Police Department statement announcing the arrest of a suspect in the case.