Double Suicide Blast in Cameroon as Boko Haram Pushes Across West Africa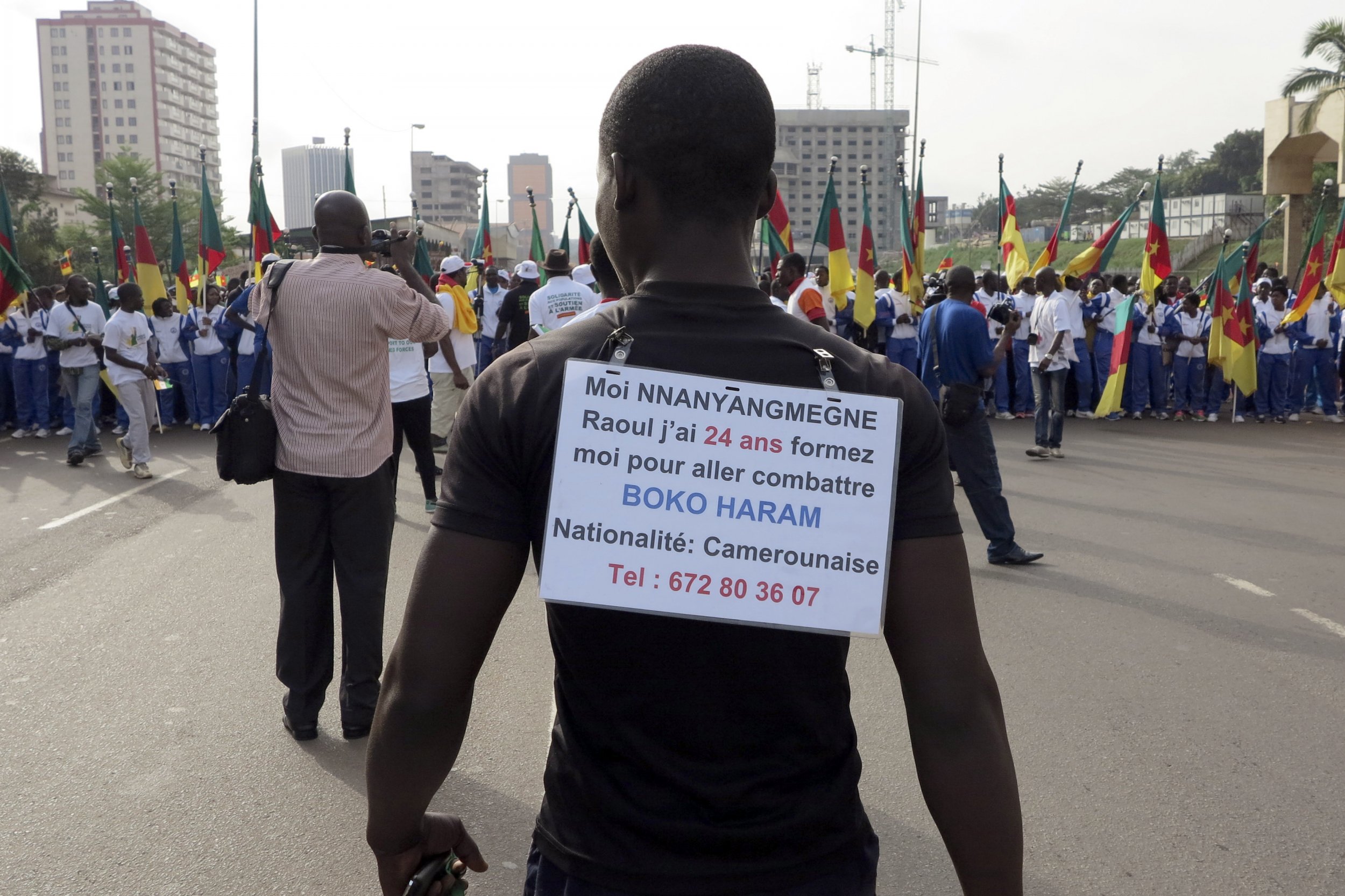 Suspected Boko Haram fighters carried out a double suicide bombing attack in northern Cameroon overnight, continuing a pattern of almost daily attacks across west Africa, Reuters reported on Wednesday.
Expanding its operations outside Nigeria, the militant group has been regularly carrying out attacks in neighboring countries, including Cameroon, Niger and Chad, since March. But Nigerian President Muhammadu Buhari has given his military a December deadline to end the group's six-year insurgency.
Michel Oumarou, deputy prefect of Waza in the far north region of Cameroon, told Reuters that two of the three suicide bombers detonated their devices, killing three civilians and all three assailants. But security sources speaking to Reuters put the death toll higher at six civilians and three assailants.
Reuters reported on Monday that Boko Haram militants killed eight people in the Diffa region, southeast Niger, the second such attack on the region in a week after Boko Haram gunmen killed 18 people in late November. Niger declared a state of emergency in its southern region in October.
Despite Buhari's deadline, the United Nation's top aid official in Cameroon has warned that Boko Haram continues its expansion in west Africa and is threatening to reach as far as the Central African Republic (CAR). The insurgency has displaced more than 1.4 million children in Nigeria, Cameroon, Chad and Niger, and has led to Boko Haram being ranked as the world's deadliest militant group.
On Tuesday, the U.S. Treasury announced sanctions against two senior Boko Haram leaders suspected of facilitating and financing the group's activities. Mohammed Nur and Mustapha Chad have had their assets frozen and U.S. persons are prohibited from engaging in transactions with them. In its press release, the Treasury describes Nur as close to Boko Haram's designated leader, Abubakar Shekau, and says Chad is a high-ranking official of the group's Shura Council, the body behind Boko Haram's pledge of allegiance to the Islamic State militant group (ISIS).