Doug Jones Has a Simple Message for Roy Moore: Move On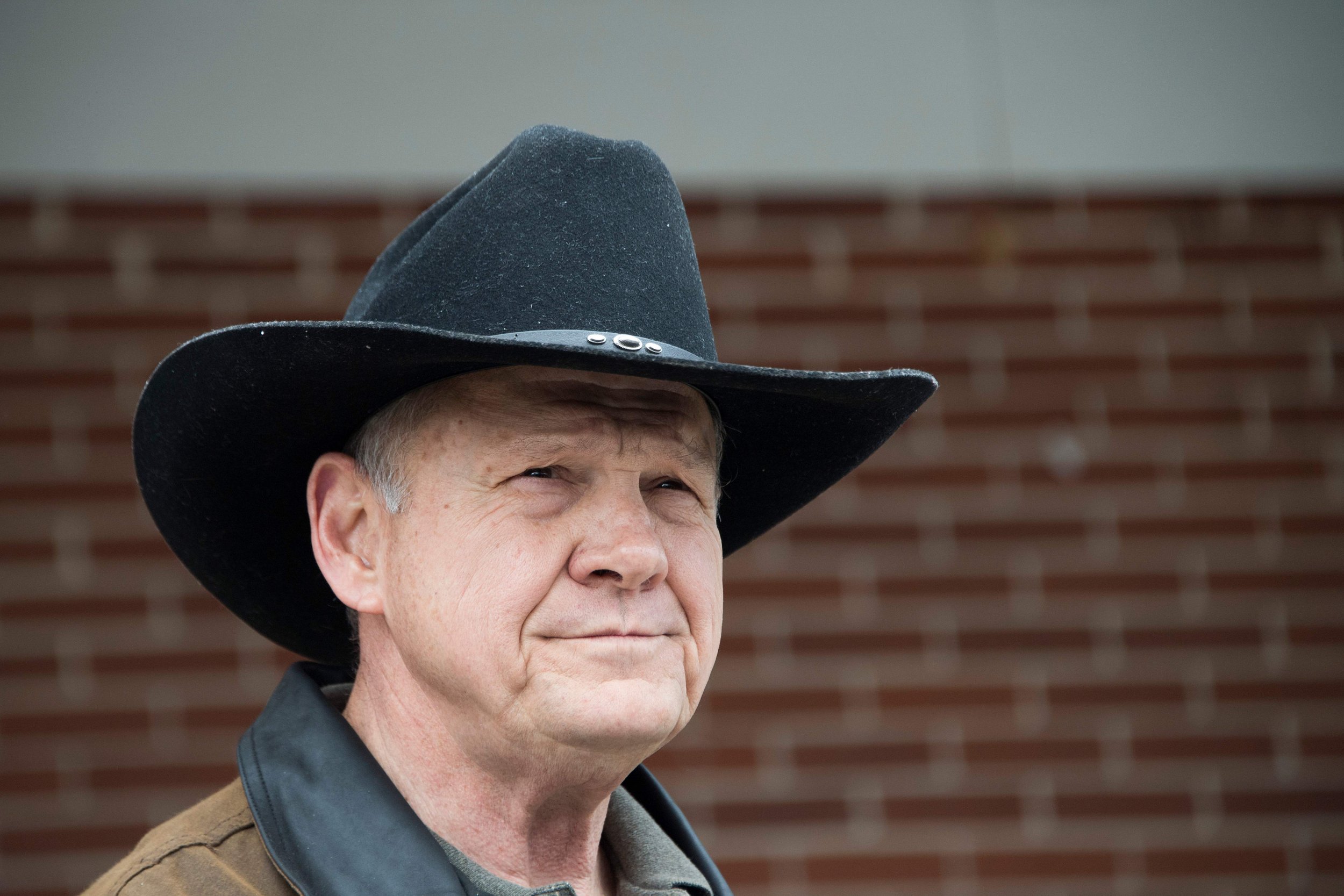 Doug Jones has a simple message for his former rival Roy Moore: "It's time to move on."
The Democrat spoke out on Thursday after his Senate election victory in Alabama on Tuesday—an election Moore has still refused to concede—and suggested the Republican stop insisting he could still win.
"I understand the frustration a little bit. It is a close race, but I'd say 'Look, it's time to move on,'" Jones said in an interview with NBC's Today on Thursday.
"Every race is tough. It's bitter sometimes. I think this one was one that the people of Alabama have now spoken a little bit and they decide to heal. And our campaign has been about that," added Jones, who this week became the first Democrat to win a Senate seat in Alabama since 1992.
Moore, whose campaign was tainted by a string of sexual misconduct allegations against him, has been adamant that there remain votes to be counted.
"On this race we have not received the final count, to include military and provisional ballots," Moore said in a statement his campaign re-shared with Newsweek on Thursday when asked about Moore's future plans.
"This has been a very close race and we are awaiting certification by the secretary of state. This particular race was watched not only by this state but by the entire nation and many around the world. Why? Because I believe the heart and soul of our country is at stake," he added, explaining President Donald Trump's election victory brought him hope for the future.
"Many do not share the vision of those who built this country. Today we no longer recognize the universal truth that god is the author of our life and liberty. Abortion, sodomy and materialism have taken the place of life, liberty and the pursuit of happiness," Moore said, explaining his intent to wait on certification to concede the race.
Despite Moore's refusal to let go of the election and accept his loss, Trump did concede, tweeting that Jones had won a "hard fought victory," despite the president's previously disparaging comments about the candidate.
"Congratulations to Doug Jones on a hard fought victory. The write-in votes played a very big factor, but a win is a win," Trump tweeted, in a message apparently not received by Moore.
"The people of Alabama are great, and the Republicans will have another shot at this seat in a very short period of time. It never ends!" he added.