Dr. Anthony Fauci Says Schools Should Reopen 'Full Blast' in the Fall
Director of the National Institute of Allergy and Infectious Diseases, Dr. Anthony Fauci explained on Thursday that he believes U.S. schools should reopen "full blast, just the way it was before," this fall.
Speaking on The Lead with Jake Tapper Thursday, Fauci told the CNN host, "I believe the schools should be open five days," in response to Tapper's question regarding whether or not he agreed with the Center for Disease Control's (CDC) director, Rochelle Walensky's belief that schools can reopen safely at full capacity this September.
"We really have to do that by the time we get to the fall," Fauci reiterated.
Fauci has long been a proponent of prioritizing finding a way to open schools and keep them open during the coronavirus pandemic. Back in November, he told ABC's Martha Raddatz that he thought we should "close the bars and keep the schools open."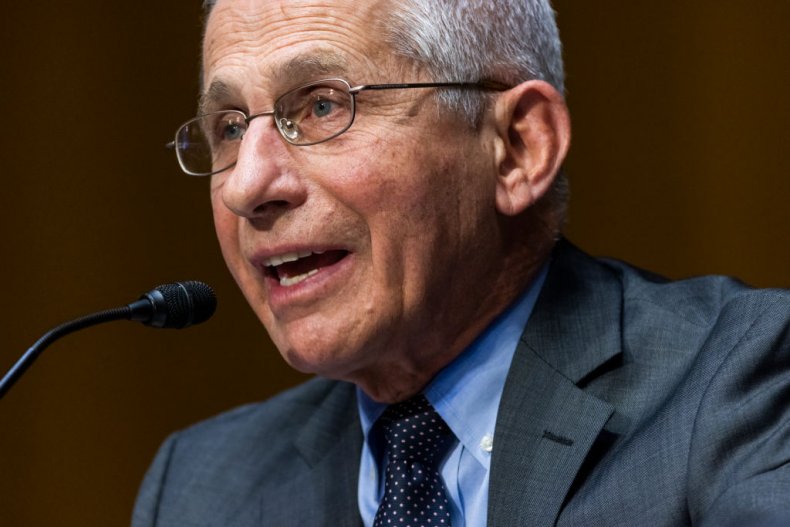 Earlier on Thursday, Walensky released new CDC guidelines surrounding indoor and outdoor mask-wearing for fully vaccinated people, and outdoor mask-wearing guidelines for unvaccinated people.
"Anyone who is fully vaccinated can participate in indoor and outdoor activities, large or small, without wearing a mask or physical distancing," she said. "If you are fully vaccinated, you can start doing the things that you had stopped doing because of the pandemic. We have all longed for this moment when we can get back to some sense of normalcy," she said. "You can shed your mask!"
However, while the Pfizer COVID-19 vaccine is now available via emergency approval to children between the ages of 12 and 15, most school-age children in the U.S. are still ineligible to receive any of the currently approved coronavirus vaccines, due mainly to the fact that safety testing for younger children is incomplete. Both Pfizer and Moderna are currently recruiting children aged 6 months to 11 years to participate in a COVID-19 vaccine trial.
But Fauci believes schools can fully open safely in the fall, even if children are not all vaccinated yet. They will simply likely have to wear masks if they are not vaccinated and leave the masks at home if they are vaccinated. he clarified to the CNN host.
"I'm going to leave to the CDC to make that decision but that I would think that's certainly an option if the children are vaccinated not to have a mask," he said.
One concern Fauci shared is that the spread of anti-vax myths will stop too many kids and teens from getting vaccinated.
"Misinformation that gets in the way of the proper implementation of the things you need to do to stay healthy is very disturbing to us, he said."
Newsweek reached out to Dr. Fauci's team for comment and will update this story with any response.