'Dr. Death': Joshua Jackson on Playing Dr. Christopher Duntsch
Dr. Death brings to life the 2018 Wondery podcast of the same name, released one year after Duntsch was sentenced to life in prison for maiming one of his patients.
Across eight episodes, the Peacock series delves deep into the shocking true story of Dr. Christopher Duntsch, charting his rise and fall in the spinal surgery field.
Over the two years in which Duntsch operated, 32 of Duntsch's 38 patients in Texas were affected by his malpractice. Two of his patients, Floella Brown and Kellie Martin, died and his friend, Jerry Summers, was left a quadriplegic.
Joshua Jackson portrays Duntsch in the series, a totally different character from his most recent roles in The Affair, Little Fires Everywhere, and When They See Us.
Describing Duntsch, Jackson said: "He was interpersonally a monster, a nightmare to be around. A charismatic, charming monster but still a monster but he saw himself as the hero of his own story. He saw himself as a brilliant doctor and a brilliant surgeon. A man who was a victim of other people's bad work and bad behaviour."
Jackson explained it was the "disconnect" between the physical evidence and Duntsch's insistence that he was a "brilliant surgeon" which attracted to him the role.
He told Newsweek: "Duntsch didn't know he was twisted and that is actually the essence of what is so interesting about playing him.
"We can look at him from the outside, the outcome and evidence are all you need, right? He destroyed the lives of essentially every single patient that he touched."
He continued: "The disconnect between the evidence that you and I can see as to what happened when he touched the world and what we perceived of the world to be is so far apart from each other. That gap, that disconnect is incredibly compelling for me as an actor to try and get into and understand like 'how do you think that you are the good guy in all of this when clearly the evidence is telling you the opposite?'
"I think Christopher thinks he was a brilliant surgeon, I think he actually believes that."
The series also traces Duntsch's life before becoming a doctor, when he was an innocent college student, trying to make it as a footballer.
The series also taps into his home life. Duntsch had a girlfriend, Wendy Renee Young (played by Molly Griggs), with who he had two kids. When Young was pregnant with their first son, Duntsch struck up an affair with his assistant, Kim Morgan (Grace Gummer).
To prepare for the role, Jackson had to undergo significant physical changes and even attended spinal surgeries to sense the environment before acting out surgeries on the Dr. Death set.
He said: "The hardest part was not trying to get over the ickiness of the [fake] blood, it was more trying to forget the outcome of the thing it was you were doing. None of these people that he was working on were being healed and in fact, most spectacularly in the opposite direction.
"To live inside that disassociation that Duntsch had with his own actions: he always thought he was the hero in each one of those surgeries. He thought that he was doing the right thing and if everybody could just be on board and be on his level, everything was going to be OK. He never had consciousness of guilt."
Duntsch's best friend, Jerry Summers, also lived in Duntsch's five-bedroom house. Together the pair would party and often take cocaine.
Whilst Duntsch was working at Baylor Plano in Texas, he carried out surgery on Summers to have two vertebrae in his neck fused together.
During the surgery, Duntsch removed muscle tissue and Summers lost a significant amount of blood. The surgery left him paralyzed from the neck down. He died in February 2021 from an infection related to his paralysis, reported Local Memphis.
Summers was not the only patient Duntsch seriously injured. Thirty-two of his patients suffered extensive injuries, many of them life-changing. The errors ranged from screws in the wrong places to bone fragments being left in spine canals.
His surgery on Kelli Martin ultimately resulted in her death. He had severed a major artery in her spine during a minor operation. As heard in the podcast Dr. Death, Duntsch reportedly continued to operate despite the fact Martin was losing a significant amount of blood. She was later pronounced dead.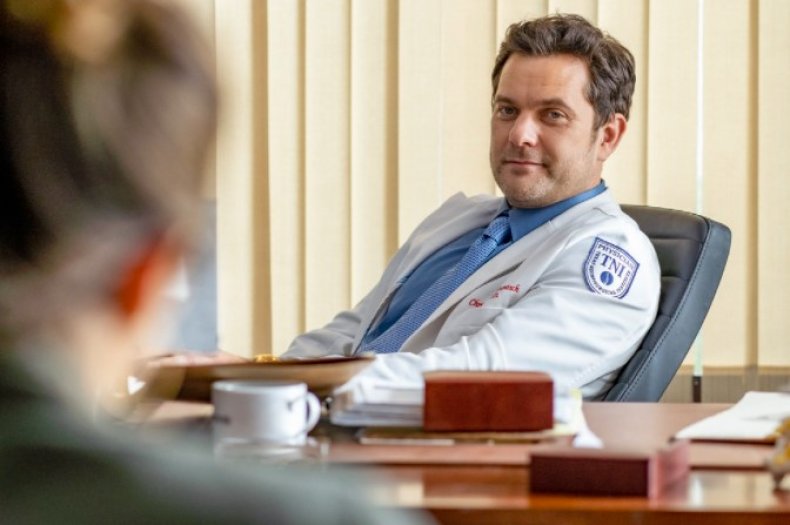 Floella Brown was his second victim. She quickly lost consciousness after surgery in which Duntsch had blocked her vertebral artery with a misplaced screw. Brown suffered a stroke and was taken off life support days later.
As for the physical transformations Jackson had to undergo, he insisted it was important to tell the "totality" of Duntsch's story rather than taking the easy route of portraying him as the "bad guy."
Jackson said: "[Showrunner] Patrick [Macmanus] chose to go back and see him at an innocent time in his a life, and see the pieces in him that had they had been nurtured in a different way, and to see how they bumped [together], which led him down this path soon to become the horror show that he ultimately becomes.
"So, to be given the opportunity to dive into each of those individual instances of his life was wonderful. From the external stuff like getting really skinny in the beginning and being a puppy dog in my movements to slowly putting on that weight and becoming burdened with life."
Dutch's medical license was eventually revoked on December 6, 2013, but he did not face criminal charges until 2015.
He was arrested on five counts of aggravated assault causing serious bodily injury, and one count of injury to an elderly person, concerning the 2012 operation on Mary Efurd.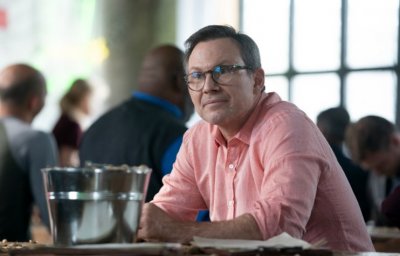 The prosecution argued that Duntsch's wounding of his patients was intentional and he had failed to learn from his past mistakes in early surgeries. They also argued that he was motivated by money to continue operating despite his poor performance.
On the other hand, Duntsch's defense argued he was simply unaware of how badly he had performed as a surgeon. They also blamed his actions on the medical training he had received and the lack of oversight at the hospitals where he worked.
In February 2017, Duntsch was found guilty of maiming Efurd and sentenced to life in prison, where he remains today.
Dr. Death is streaming on Peacock now.
Correction 07/29/2021, 3:35 a.m. ET: A previous version of this article mistakenly reported that Jerry Summers died in 2004. This article has been updated to correct this to 2021.