'Dr. Death' on Peacock: The True Story of Dr. Christopher Duntsch and What the Cast Have Said About Him
Dr. Death is the new true-crime drama on Peacock, inspired by the podcast of the same name that began in 2018. All eight episodes are streaming on Peacock now.
The series stars The Affair's Joshua Jackson as neurosurgeon Dr. Christopher Duntsch, who is currently serving a life sentence for intentionally maiming patients. In total, 32 of Duntsch's patients in Texas were affected by his malpractice. Two were killed and another two were paralyzed.
Starring alongside Jackson is Alec Baldwin as spine surgeon Robert Henderson and Christian Slater as vascular surgeon Randall Kirby—the two men who did everything in their power to stop Dr. Christopher Duntsch operating ever again. AnnaSophia Robb plays Michelle Shughart, the fiery young prosecutor who put Duntsch behind bars.
Jackson said Duntsch "didn't know he was twisted and that is actually the essence of what is so interesting about playing him. We can look at him from the outside, the outcome and evidence are all you need, right? He destroyed the lives of essentially every single patient that he touched.
"He was interpersonally a monster, a nightmare to be around. A charismatic, charming monster but still a monster but he saw himself as the hero of his own story. He saw himself as a brilliant doctor and a brilliant surgeon. A man who was a victim of other people's bad work and bad behavior."
Robb told Newsweek: "I think it's narcissism and maybe even a sociopathic [tendency]. I don't know. I feel like he thought he was a really good doctor and I think some of his surgeries were on purpose because he was angry or power-hungry and others were just botched. I think it probably depended on the patient because there were also a handful of surgeries that were fine."
How Christopher Duntsch Became a Doctor
Long before he became a neurosurgeon, the young Christopher Duntsch had dreams of playing college football, but he didn't make the grade at two separate colleges.
After dropping out of the schools in Mississippi and Colorado, he returned to his hometown of Memphis, Tennessee, to study there.
He went on to the University of Tennessee Health Science Center, completing the MD-Ph.D. and the neurosurgery residency programs. He also completed a spine fellowship program despite participating in fewer than 100 surgeries over his four years of residency.
As described in the Dr. Death series and podcast, neurosurgeons typically take part in more than 1,000 surgeries during their residency.
While he was a resident, Duntsch began taking cocaine and was ordered to attend an impaired physician's program before he was allowed to return.
When he was applying for jobs, however, Duntsch looked like the perfect neurosurgeon. He had 15 years of training, his name had appeared in several medical papers and he was well-versed in stem-cell research.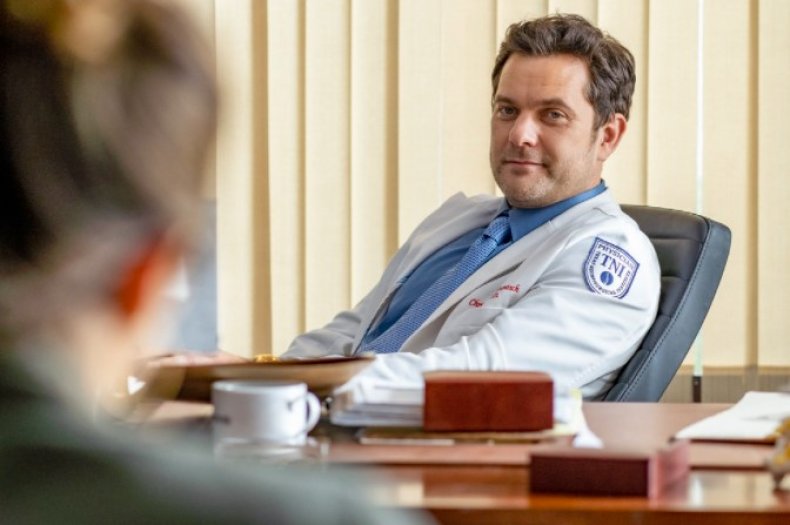 Duntsch in Dallas
In 2010, he relocated to Dallas with his girlfriend Wendy Renee Young. They would later have two children.
There Duntsch secured a job as a minimally invasive spine surgeon at Baylor Regional Medical Center (now Baylor Scott and White Medical Center) in Planto, in the Dallas-Fort Worth area.
Several of his patients at Baylor were maimed, suffering life-changing injuries. The errors ranged from screws in the wrong places to bone fragments being left in spine canals. He even left his friend Jerry Summers a quadriplegic after a botched operation.
Duntsch's surgery on Kelli Martin ultimately resulted in her death. He had severed a major artery in her spine during a minor operation. As heard in the podcast, Duntsch reportedly continued to operate despite the fact Martin was losing a significant amount of blood. She was later pronounced dead.
Speaking to Newsweek, showrunner Patrick Macmanus said: "I believe that he was a product of his nature, as a narcissistic sociopath. I think he was a product of nurture in his family and his upbringing that sort of emboldened that narcissistic sociopathy and he was absolutely a product of the system he came up in because they also enabled that narcissism—not because they were doing something wrong but because they saw in him what he truly was, which was a brilliant researcher.
"He had a great deal of promise and the tragic side of it, in my opinion, is that if he had never gone the surgery route, I fundamentally believe we would be talking about Christopher Duntsch in a different way."
Before being fired for failing to meet standards of care, Duntsch resigned. He secured a job at Dallas Medical Center and continued to operate.
He was granted temporary privileges at the center and operated on two patients: Floella Brown and Mary Efurd.
His privileges were retracted less than one week later, following the death of Brown and the maiming of Efurd.
Duntsch left Dallas Medial Center and suspicions began to be raised by staff members, particularly spine surgeon Robert Henderson, who had been called to carry out Efurd's second round of surgery.
As seen in Dr. Death, Henderson went so far as to question whether Duntsch was an imposter, teaming up with Randall Kirby, a former colleague of Duntsch's at Baylor, in a bid to expose him.
In the meantime, Duntsch worked in other hospitals around the area, including Legacy Surgery Center and University General Hospital in Dallas. He injured two more patients—Philip Mayfield and Jeff Glidewell.
Christian Slater, who plays Kirby, told Newsweek: "After speaking with the real Dr. Kirby, his opinion is that this guy is a psychopath and really should not have been ever near an operating theatre, so that gave him the foundation to really stand up and do the right thing and do everything he could to stop this maniac."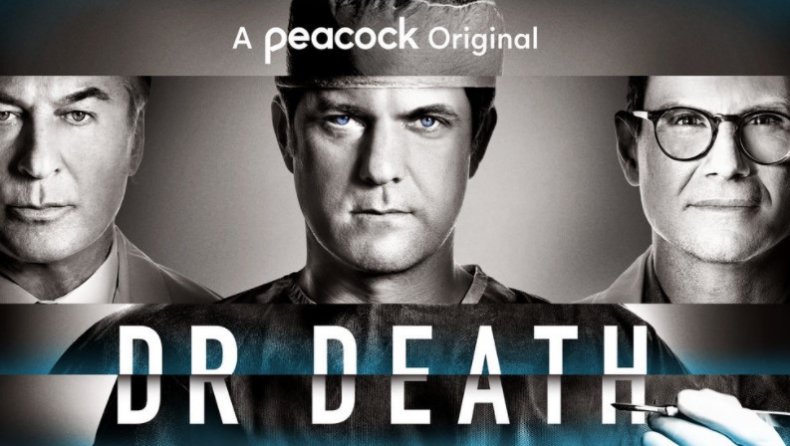 Medical license revoked and Duntsch's arrest
Glidewell was Duntsch's final surgery. Kirby wrote a strong complaint to the Texas Medical Board and after weeks of campaigning by him and Henderson, Duntsch's license was suspended on June 26, 2013. It was eventually revoked on December 6, 2013.
Duntsch was not tried on criminal charges until 2015. He was arrested on five counts of aggravated assault causing serious bodily injury, and one count of injury to an elderly person, concerning the 2012 operation on Mary Efurd.
The prosecution argued that Duntsch's wounding of his patients was intentional and he had failed to learn from his past mistakes in early surgeries. They also argued that he was motivated by money to continue operating despite his poor performance.
Prosecutor Michelle Shughart also presented to the court a 2011 email from Duntsch in which he wrote that he was "ready to leave the love and kindness and goodness and patience that I mix with everything else that I am and become a cold-blooded killer," according to CBS.
Duntsch's defence argued that he was unaware of how badly he had performed as a surgeon throughout his medical career. They also blamed his actions on poor medical training and lack of oversight at the hospitals where he worked.
In 2017, he was convicted of maiming Efurd and sentenced to life in prison, where he remains today.
Dr. Death is streaming on Peacock now.