'Dr. Death': Who Are the Real People in the True-Crime Drama?
Dr. Death on Peacock brings to life the harrowing true story of Dr. Christopher Duntsch. Joshua Jackson takes on the role of the former neurosurgeon, who, across two years, injured 32 of his 38 patients. Two of his patients, Floella Brown and Kellie Martin, died and his friend, Jerry Summers, was left a quadriplegic.
In 2017, he was convicted of maiming one of his patients, Mary Efurd, and sentenced to life in prison, where he remains today.
Speaking to Newsweek, Joshua Jackson, who plays Christopher Duntsch, said: "He destroyed the lives of essentially every single patient that he touched."
Jackson continued: "He was interpersonally a monster, a nightmare to be around. A charismatic, charming monster but still a monster but he saw himself as the hero of his own story. He saw himself as a brilliant doctor and a brilliant surgeon. A man who was a victim of other people's bad work and bad behavior."
Who are the real people in 'Dr. Death'?
Dr. Death is inspired by the Wondery podcast of the same name which was released in 2018. While the podcast kept the names of the real victims and medical staff, the series makes changes to the names of many of Duntsch's patients.
Unfortunately, what happens to his patients in the series, actually happened to them in real life. Worse, there are many more incidents not included in the series, with the Dr. Death series focusing in-depth on five of his 38 surgeries. Newsweek has everything you need to know.
The Patients
Kellie Martin
Kellie Martin, known as Shelley Brown in Dr. Death, was the first person to die as a result of Duntsch's surgery.
The 55-year-old had undergone minor surgery to repair a herniated disc in March 2012. On the operating table, Martin began bleeding out but Duntsch refused to stop the surgery.
After the surgery, Martin was put into a medically-induced coma but she never regained consciousness.
Floella Brown
Floella Brown, known as Dorothy Burke in Dr. Death, was the second person to die as a result of Duntsch's botched surgery.
When Duntsch was working at Dallas Medical Center, Floella Brown quickly lost consciousness after surgery in which Duntsch had blocked her vertebral artery with a misplaced screw.
She suffered a stroke and was taken off life support days later.
Mary Efurd
The day after Floella's Brown surgery, Duntsch operated on 74-year-old Mary Efurd, but on the entirely wrong place of her back.
The botched operation left Efurd in excruciating pain. D Magazine details how Efurd's nerve root had been "severed," her spine "pockmarked with screw holes," and a screw had been lodged in another nerve root at the bottom of her spine.
It was his maiming of Efurd which would secure his life sentence in prison.
After the guilty verdict, Efurd, who is now in a wheelchair told reporters: "I think it's going to be like a floodgate that's going to really open, crying. I'll do some crying. And I'll reflect back on how difficult those first months were afterwards. I had so much anger because my life changed so much. I was very independent and I had to become dependent on others for transportation, for my meals, for a lot of things.
"I think all of us will be thinking about things like this, and hopefully there will be some tighter controls, more accountability in a lot of areas so something like this won't happen again. It shouldn't happen again."
Jerry Summers
Jerry Summers, played by Dominic Burgess in Dr. Death, was the name of Duntsch's close friend in real life.
Whilst Duntsch was working at Baylor Regional Medical Center, he went under the knife to have two vertebrae in his neck fused together by Duntsch.
During the surgery, Duntsch removed muscle tissue and Summers lost a significant amount of blood. The surgery left him paralyzed from the neck down.
Days later, Summers told staff at Baylor he wanted to report a crime. He told staff he and Duntsch had taken cocaine the night before the surgery but later retracted his statement, claiming he made it up to get Duntsch's attention.
As a result, Duntsch was ordered to undergo a drug test and a psychological evaluation, which he passed. The drug test took place five days after the surgery, allowing enough time for the drugs to leave his system, reports History V Hollywood.
Summers died in February 2021 from an infection related to his paralysis, reported Local Memphis.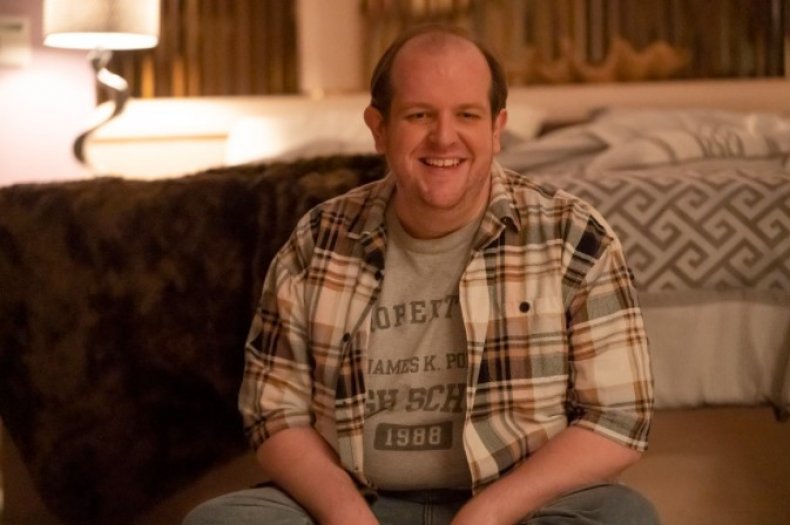 The Medical Staff
Dr. Randall Kirby and Dr. Robert Henderson were the two men who did everything in their power to take down Duntsch.
Kirby at crossed paths with Duntsch at Baylor-Plano and in 2013 was called in to repair Duntsch's damage to Jeff Glidewell. He would later be Duntsch's final surgery.
Following his operation on Glidewell, Kirby submitted a complaint to the Texas Medical Board.
Christian Slater, who portrays the real Dr. Kirby, in the series told Newsweek after speaking with the real Dr. Kirby: "His opinion is that this guy is a psychopath and really should not have been ever near an operating theater, so that gave him the foundation to really stand up and do the right thing and do everything he could to stop this maniac."
Alec Baldwin portrays the real Dr. Robert Henderson, a veteran spine surgeon who had been called in to help repair the damage done to Mary Efurd.
At one point, Henderson suspected Duntsch was an imposter which was later proven to be false. Duntsch was real and together, Kirby and Henderson were relentless in their campaign to make sure he would never operate again.
The Prosecutor
AnnaSophia Robb portrays the young, fiery prosecutor Michelle Shughart in Dr. Death.
Shughart, the youngest assistant district attorney in Texas, worked alongside Randall and Kirby to press criminal charges against Duntsch.
On July 21, 2015, Duntsch was arrested and charged with one count of injury to an elderly person, in relation to Mary Efurd and was five counts of assault.
Duntsch was tried on the charge of injury to an elderly person and Shughart, for the prosecution, was able to convince the jury Duntsch intended to maim Efurd.
Duntsch's defense argued that he was unaware of how badly he had performed as a surgeon throughout his medical career. They also blamed his actions on poor medical training and lack of oversight at the hospitals where he worked.
They returned a guilty verdict within hours and Duntsch was sentenced to life in prison in February 2017
Robb told Newsweek: "She put all the puzzle pieces together to create the case basically. She is a very sweet but strong woman, fiercely intelligent, very kind."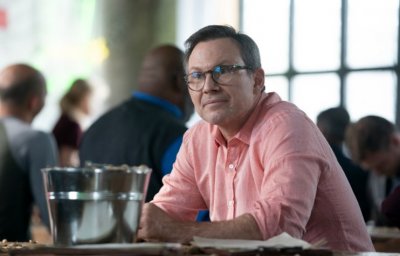 The Girlfriend
Wendy Young, portrayed by Molly Griggs in Dr. Death, was the name of Duntsch's real girlfriend.
Duntsch, 40, met Wendy, 27, at a bar where she was working as a stripper.
Their romance moved very quickly and they moved in together after less than three months of dating, Young told D Magazine.
They later had two sons together but eventually split in 2014 before Duntsch's crimes were uncovered.
The Assistant
Kim Morgan, Duntsch's assistant was a real person and is portrayed by Grace Gummer in the series.
He employed Kimberly Morgan when he was working at the Minimally Invasive Spine Institute in 2011. She was instrumental in helping him set up up the Texas Neurosurgical Institute.
As seen in Dr. Death, they did embark on an intimate relationship after two months of working together. At the same time, Duntsch's girlfriend Wendy was pregnant with their first son.
Speaking to Newsweek, Christian Slater reflected: "It's an important story to tell. People need to know Doctors are not Gods and we tend to put them on a pedal stool and we turn out lives over to these men and expect and hope that they will do the right thing.
"So it's important to get a second or third or fourth opinion and ask as many questions and do as much research as you can on who is going to be repairing whatever it is that is damaged within you."
Dr. Death is streaming on Peacock now.