Dr. Fauci Says Schools Need More Resources to Fight COVID Amid Concerns Over Reopening
Dr. Anthony Fauci, the U.S.'s leading infectious diseases expert, said Sunday that schools need more resources to combat coronavirus in the classroom, but risks can be mitigated by following the new guidelines from the Centers for Disease Control and Prevention (CDC).
"I think that the schools really do need more resources and that's the reason why the national relief act that we're talking about getting passed, we need that," Fauci said during an appearance on ABC News' This Week with host George Stephanopoulos. "The schools need more resources."
President Joe Biden's $1.9 trillion stimulus plan has been addressed by multiple House committees, and Democrats plan to pass the final bill early next month.
However, Fauci shared his optimism about reopening safely when schools follow the CDC guidelines.
"I think it can be done. I mean, obviously, it's not a perfect situation, but it's really important to get the children back to school in the safest way possible," Fauci said. "Safe for the children, but also safe for the teachers and the other educators."
When asked his opinion on the CDC guidelines not requiring that teachers receive the coronavirus vaccine before returning to the classroom, Fauci said "there are a lot of things that can be done... that would make the risk less."
Fauci added giving preference for teachers to be vaccinated is a part of the plan for the future, but "it's not a sine qua non."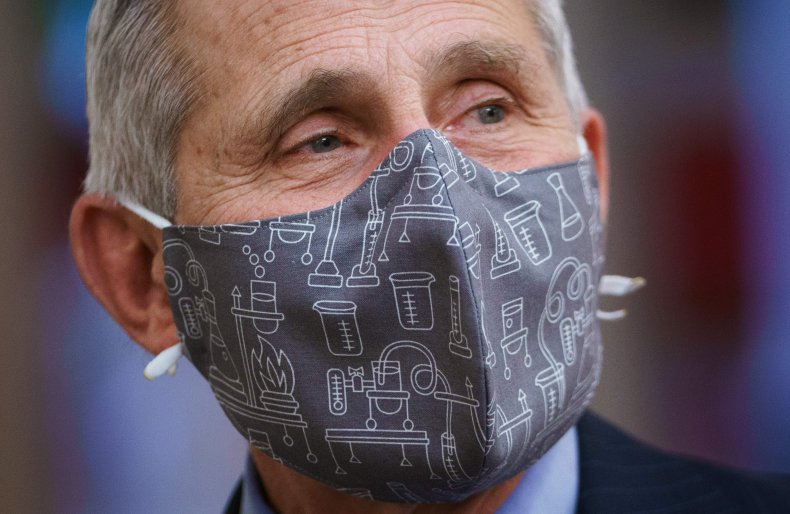 "It's not something that you can't open a school unless all the teachers are vaccinated," Fauci said. "That would be optimal if you could do that. But practically speaking, when you balance the benefit of getting the children back to school with the fact that the risks are being mitigated if you follow the recommendations in these new guidelines from the CDC, hopefully, I think that will alleviate concerns on both sides."
CDC Director Dr. Rochelle Walensky echoed Fauci's remarks in a Sunday interview on CNN's State of the Union.
Walensky noted that the CDC guidelines have "clear language" that specifies that teachers, students, and families that are at higher risk "should have options for virtual activities, virtual learning, and virtual teaching."
Walensky added that, although it is not noted in the school reopening guidelines, the CDC's Advisory Committee on Immunization Practices prioritizes that teachers be vaccinated.
"I am a strong advocate of teachers receiving their vaccinations, but we don't believe it's a prerequisite for schools to reopen," Walensky said.
The CDC released guidelines for reopening schools on Friday. They focus on five key COVID-19 mitigation strategies, which include the universal and correct wearing of face masks; physical distancing; washing hands; cleaning facilities and improving ventilation; and contact tracing, isolation and quarantine.
Vaccinations and testing are not among the key strategies. The CDC, however, calls vaccinating and testing "additional layers" of COVID-19 prevention.
The CDC's guidelines came as schools across the country debate about when and how to reopen amid fears of continuing to spread COVID-19.
"I want to be clear, with this operational strategy, CDC is not mandating that schools reopen. These recommendations simply provide schools with a long-needed roadmap for how to do so safely under different levels of disease in the community," Walensky said during a briefing on Friday.
On Friday, the American Federation of Teachers issued a statement in response to the CDC guidelines.
"Today, the CDC met fear of the pandemic with facts and evidence," said Randi Weingarten, the union's president. For the first time since the start of this pandemic, we have a rigorous road map, based on science, that our members can use to fight for a safe reopening."
"There's a lot of work ahead to get this done," she later added. "But the good news is the Biden administration is committed to realizing these recommendations through its $1.9 trillion American Rescue Plan, and to creating a culture of trust and collaboration with educators and parents to get us there."
Newsweek reached out to the CDC, but didn't hear back in time for publication.